Your guide to covid-19 vaccine stakeholders' IP strategies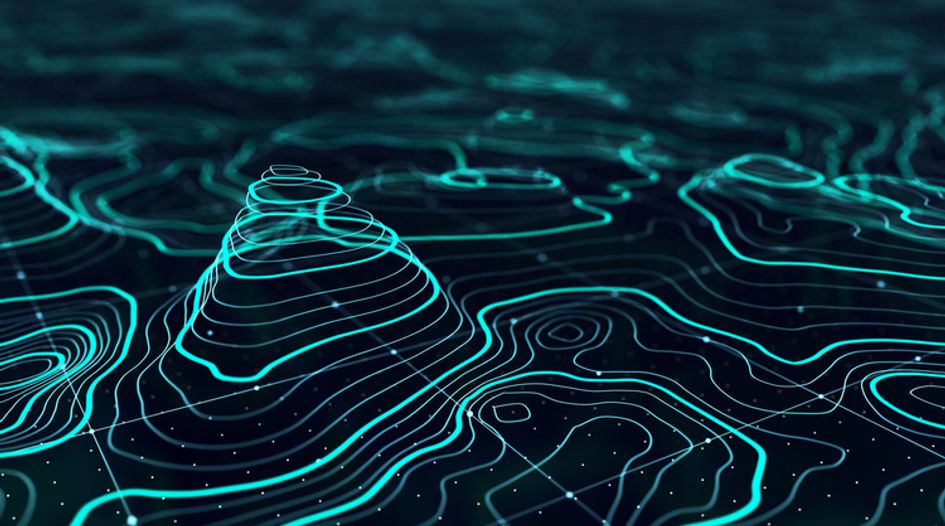 With a recent flurry of good news from Phase 3 clinical trials, all eyes are now fixed firmly on the covid-19 vaccines that with any luck will begin to be administered around the world in the coming months.
Not long after it was announced last week that Pfizer's BNT162b2 vaccine has been found 90% effective in an interim analysis of late-stage studies, fellow frontrunner Moderna Therapeutics revealed similarly positive results for its inoculation, mRNA-1273. Promising findings have also been reported for the Sputnik V and Oxford University immunisations. Meanwhile, a slew of other candidate vaccines are on the home stretch of safety and efficacy testing.
Public attention on potential obstacles to the widespread and affordable distribution of immunisations will continue to intensify. That means rights holders' approaches to the protection and commercialisation of their covid-19 products will face heightened scrutiny from the public and governments.
As such, IAM provides a guide to the varying strategies adopted by the many vaccine stakeholders – and some of the IP issues facing their candidate immunisations.
Vaccine innovators' approaches
Several small molecule drug owners have waived exclusive rights to their potential repurposed covid-19 treatments. Not only has AbbVie promised not to enforce its patents for Kaletra, but Novartis committed to making all IP relating to possible covid-related uses of hydroxychloroquine available on a no-fee basis. Gilead rescinded a request for regulatory exclusivity for remdesivir and signed non-exclusive licensing deals with five generic companies to produce and sell the drug in 127 lower-income countries.
On the vaccine side, however, only one company – Moderna Therapeutics – has declared that it will not enforce its relevant patents against companies seeking to market covid-19 treatments. The company said it feels a "special obligation under current circumstances" to use its resources to bring the pandemic to an end. Providing a representative sample of its US patents, it said that its rights will not be enforced during the pandemic and will be offered on licence in the post-pandemic period.
It's not clear how much impact Moderna's move will have on vaccine availability. It may smooth the path to market for the several other mRNA covid vaccines currently in development, such as those belonging to Pfizer/BioNTech, Curevac, Sanofi/GlaxoSmithKline and Imperial College London. Indeed, the announcement stated that other candidates may infringe Moderna's rights.
But Moderna's approach – adopted late in the day, after it had signed a range of lucrative supply agreements – does not realistically threaten its exclusivity over its own vaccine. Companies would require the extensive transfer of know-how and trade secrets to be able to produce the vaccine and compete with Moderna in the marketplace.
Pfizer/BioNTech, the other vaccine developers to hit the headlines in recent days, have adopted a starkly different approach to Moderna. Not only has Pfizer not renounced exclusive rights to the vaccine, but back in July its CEO Albert Bourla made a spirited defence of companies' right to make a profit on their investment in covid-19 treatments and enforce their IP. Suggestions to the contrary were "very fanatic and radical" he said.
However, Pfizer has joined several other large pharma companies in signing the Bill and Melinda Gates Foundation Communiqué on Expanded Global Access, thereby committing to making its vaccine affordable for lower-income countries.
Last week, campaigners called for Pfizer's vaccine patents to be bypassed to ensure availability.
A third approach has been adopted by the University of Oxford and its partner AstraZeneca towards their Phase 3 candidate AZD1222 (formerly known as ChAdOx1 nCoV-19). Back in April, Oxford University Innovation's Adam Stoten spoke to IAM about its plan to provide expedited access to the university's vaccine-related IP. Its default approach was to issue non-exclusive, royalty-free licences to support at-cost or cost + small margin supply during the pandemic. In this respect, OUI's strategy resembled similar commitments made by other academic institutions, such as Stanford University, Harvard University, MIT and Knowledge Transfer Ireland.
Whether its subsequent agreement with AstraZeneca is consistent with this approach or a departure from it has been the subject of some debate. The UK company has been granted an exclusive – rather than non-exclusive – licence to develop the vaccine, but it has issued a large number of sub-licences giving companies the ability to supply markets around the world. The extent to which these provide exclusivity for sub-licensees in specific jurisdictions is not entirely clear from public pronouncements, but the company has expressed commitment to building up several parallel supply chains.
While its CEO Pascal Soriot has emphasised the importance of IP for combatting covid-19, AstraZeneca has consistently said that it will not make a profit from vaccines sales during the pandemic. It has also licensed one billion doses to be produced by the Serum Institute of India for 57 poorer countries.
A degree of controversy arose after it emerged that AstraZeneca could declare the pandemic – and therefore its non-profit commitment – over as early July 2021. The company has since stated that its commitment to supply low-income countries at cost will continue in perpetuity.
Johnson & Johnson, producer of Phase 3 candidate JNJ-78436725, has taken a fourth approach, declaring early-on that it will not seek to profit from "emergency pandemic use", but it is maintaining exclusivity and keeping quiet about IP issues. The company has stated its at cost pricing will be determined by an independent auditor. It has also pledged up to 500 million vaccine doses to lower-income countries as part of its commitment to the Communiqué on Expanded Global Access. 
The J&J strategy was criticised back in April by activists. They argue that multi-source manufacturing is a crucial part of ensuring global, affordable access to the vaccine.
Other vaccine developers have been holding their IP cards close to their chests in recent months. Partners Sanofi and GlaxoSmithKline have pledged to provide 200 million doses of their mRNA vaccine to COVAX for lower income countries. Merck has said it will pursue "broad, equitable, affordable access". Novavax has announced it aims to make "an appropriate return" on its investment, but has licensed 1 billion doses to be produced by the Serum Institute of India, which has the exclusive right to the Indian market, as well as non-exclusive rights to sell its vaccine in other low and middle-income countries.
No vaccine rights holder has committed to sharing its patent, data and know-how openly through the WHO's Covid-19 Technology Access Pool.
Platform technology IP owners
Given the prevalence of candidate mRNA inoculations, a key fact about the strategic IP landscape for covid-19 vaccines is the potential role of innovators with patent rights to any number of platform technologies that exist in this cutting-edge and fast-growing research space.
This has already presented itself as a potential issue for Moderna, which failed to invalidate an Arbutus Biopharma and Roivant Biosciences patent protecting an RNA and mRNA delivery platform allegedly used in mRNA-1273. Fortunately, this is unlikely to result in an injunction against Moderna's vaccine, but it could lead to a dispute over royalties. 
BioNTech and Curevac's vaccines also appear to make use of this patented technology, but no dispute with Arbutus has materialised in their cases.
Another, platform technology owner, Allele Biotechnology and Pharmaceuticals, entered the fray in October, filing lawsuits against Pfizer/BioNTech and fellow covid-19 vaccine innovator Regeneron. It claims that the companies used its mNeonGreen vaccine development technology without permission.
But Allele's CEO Jiwu Wang has already stated that he doesn't want the lawsuits to obstruct market entry for the vaccines. Rather he wants the defendants to take out a non-exclusive licence to the company's technology.
The US government
Another major protagonist is the United States federal government, which has granted significant funding to several vaccine developers – both in past years and in recent months – and appears to be a major rights holder in the vaccine space.
In late May, Dr Francis Collins, Director of the National Institutes of Health, stated that the government owns "some particular stake" in the IP underlying Moderna's vaccine. Indeed, a provisional US patent application listing federal scientists as inventors is argued to cover the vaccine, while an application claiming a method of stabilising coronavirus spike proteins is also argued to cover Moderna and Pfizer's inoculations.
Whether the government will assert in rights in pursuit of a royalty stake, or has sought to leverage them in negotiations with vaccine developers, is unknown. Historically, it has not been aggressive in its patent strategy, but an ongoing battle with Gilead over Truvada PrEP may signal a turning point.
Under the Bayh-Dole Act, the US government has certain rights to issue compulsory licences on patents developed in publicly-funded research. It is unlikely to resort to such measures, although a Joe Biden presidency may be more inclined to make use of these provisions than previous administrations.
Nevertheless, the US government seems to have weakened its own rights to IP and data in contracts recently signed with vaccine innovators. For example, Knowledge Economy International has pointed out that the wording of the Department for Health and Human Services' $1 billion funding agreement with Johnson & Johnson weakens its march-in and use-of-data rights in important ways.
Copyright © Law Business ResearchCompany Number: 03281866 VAT: GB 160 7529 10