Why the traditional US model of educating tomorrow's lawyers must change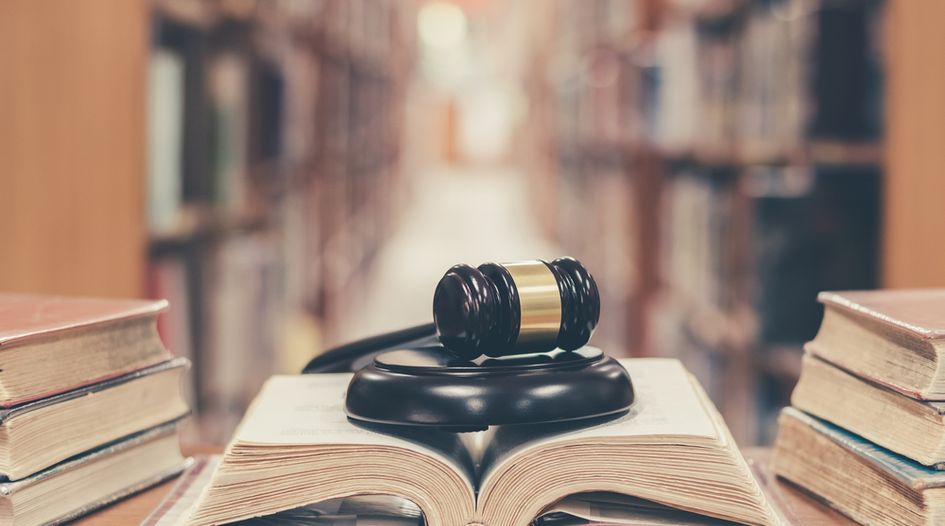 Legal education in the US needs to change. Why? The system we use to train people has not kept up with either changing marketplace demands or developments in technology.  Especially in the field of intellectual property, it is critical that we develop programmes of legal education that recognise a new reality.  Our IP system is fraught with uncertainty and yet is at the centre of some of the most important questions facing the global economy.  Disruption in the legal education market presents an opportunity - and an imperative - for change.
From the recent data protection bill in India to patent enforcement in China, from the GDPR in Europe to patent validity in the US, IP is foundational to important questions facing our society and our economy. These include:
the development of and access to medicines;
global trade; innovation and entrepreneurship;
artificial intelligence;
and data ownership and privacy. 
A global and comparative legal education in intellectual property around the world will help us to better understand these issues and to solve them. 
But the legal education we need today is not the one-size-fits-all model of the past. For 150 years, law schools and the legal services industry have combined to make legal education a precious commodity, bundled in a very specific way. Like the cable industry or print news media of yore, the education that qualifies people for the legal profession in the US has been one-size-fits-all, without regard to particular practice areas or specialisations and without responding to the diversification of the legal services market. 
The legal profession should take a page from the playbook of the medical profession here. Under "healthcare occupations", the US Bureau of Labor Statistics Occupational Outlook Handbook lists 46 professions, from doctors and nurses to physician assistants, medical extenders, technologists and technicians. Yet, under "Legal Occupations", the BLS Handbook lists only five positions. By failing to adapt like the medical industry has to a variety of roles for different types of legal professionals, including education that fits those roles, the haves and have-nots of legal knowledge have been defined in a way that is not sustainable and fails to reflect the needs of the marketplace.
The market has responded to the precious nature of the law certification, and to inflation of billing rates for lawyers, by working around it - creating markets for professions that are law-related but do not require a JD. This is true both inside and outside the field of intellectual property. 
Technology has led to disruption in the legal services industry and facilitated a growing market for legal professionals outside the JD, who may have no legal education at all.  In fact, the single biggest growth area for legal jobs in the US is for those that do not require a JD. Legal process outsourcing companies provide a good example. They have gained significant traction and are increasingly performing work that was once the purview of entry-level associates, with annual industry growth rates upwards of 20%. 
Contract managers are also illustrative:  A contract manager drafts, negotiates and interprets contracts, but does not typically require a background in legal education from an accredited law school.  And job opportunities for contract managers are thriving.  A search on the LinkedIn job database for "contract manager" leads to nearly 20,000 job postings.  For intellectual property managers, there are nearly 1,000 postings. For patent engineers, over 2,000. 
Law schools should not resist the expanding market for alternative legal service providers and legal tech; rather, they should lead the charge to provide legal education to people who need it, even if in a different form than such education has taken in the past. There should be more undergraduate and community-college programmes that provide appropriate legal training. The University of Arizona College of Law launched the first undergraduate bachelor degree in law in the US in collaboration with the broader university and other schools should do the same.
Education within the JD needs to change, as well. Years ago, law firms spent the first few years training - and losing money on - new associates. Changing financial realities for the legal services industry means that law firms now need to hire associates who are prepared to hit the ground running. 
Law schools should respond to this demand by graduating students who have specialised and experiential training that prepares students not just to think like lawyers, but to be lawyers. Allowing for specialisation within law degrees is one way to do this - and intellectual property law is an ideal field. In the US, the American Bar Association has historically eschewed specialised legal education and has relegated it to a "certificate" or "concentration" within a more generalised law degree. 
The University of New Hampshire Franklin Pierce School of Law Hybrid JD in Intellectual Property, Technology, and Information Law, however, is the first ABA-approved specialised hybrid law degree, designed for working professionals in the IP and tech space. The first class students take is intellectual property and while they get all of the bar-tested courses, like property and contracts, the entire degree is designed to prepare attorneys to be the IP leaders of tomorrow. 
UNH launched the programme last August and the first class is comprised of patent examiners, patent supervisors, IP managers, licensing specialists, entrepreneurs and doctors. The students are learning from full-time faculty as well as leaders in the IP field. A class on IP strategies taught by UNH Franklin Pierce alum and Microsoft's chief patent counsel Micky Minhas this month will feature instruction from IP leads at Apple, Samsung, Uber, Intel, Dolby, ServiceNow, Fox Entertainment, Google and the USPTO. 
Developing a programme of legal education in a specific area of law, like IP, enables law schools to train graduates who understand the complexities of IP frameworks and their interaction with new technologies and human creativity - the kind of graduates who will add value to a law firm from day one. And launching the programme online with limited residential periods makes the education accessible to diverse communities of working professionals who would not otherwise be able to attend.
IP is not an area of the law that suffers from stasis; there is a robust need for non-degree training in IP and technology topics for IP professionals throughout the lifespan of their careers.  Providing skills training for lawyers and non-lawyers alike is legal education in the classic sense and law schools should embrace this as part of their mission. In the US, there are nearly 40% fewer people going to law school now than there were prior to the great recession. 
Given developments in technology and law schools' failure to adapt to market needs, this decline is unsurprising. However, the cable industry didn't suffer because people stopped being interested in films and TV shows. Print media isn't struggling because people no longer read the news. Similarly, there is no shortage of people who need to know about law, especially in the area of intellectual property and technology. 
Like the news and entertainment industries, legal education is ripe for unbundling. In a global information economy so heavily enmeshed in intellectual property where people are both consumers and creators of content on a daily basis, an understanding of legal principles and frameworks is more important than ever. Like other industries that have been disrupted, we have packaged legal education in a particular bundle that simply no longer fits the needs of many consumers. Democratising legal education for a modern market is critical for the functioning of civil society, and we must embrace that or we all lose. 
Copyright © Law Business ResearchCompany Number: 03281866 VAT: GB 160 7529 10