Welcome to the future of patents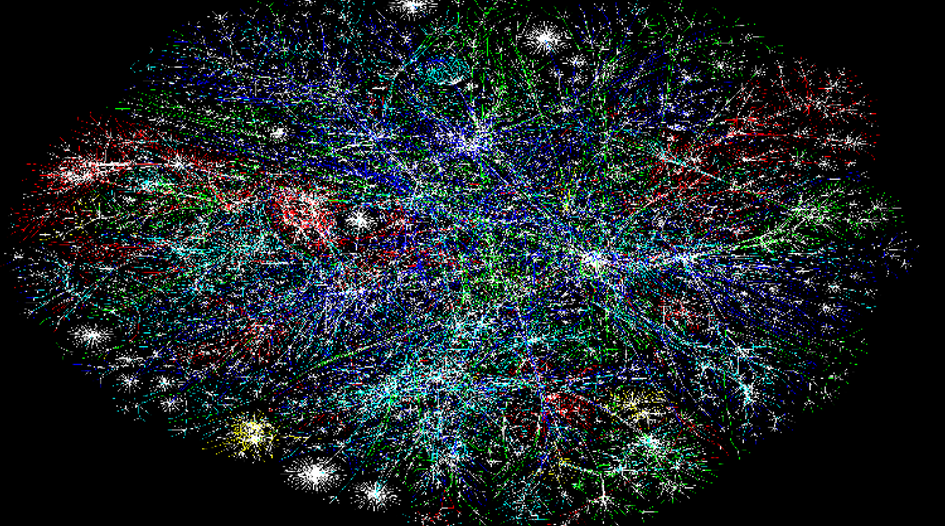 Make no mistake, the next 10 years will be a time of major change in the IP world. The rapid rise of big data, AI and automation, along with globalisation, the advent of the fourth industrial revolution and new legal paradigms are rendering established business models unfit for purpose. Only those who recognise the major shifts now taking place and develop new strategies to deal with them are going to be left standing by 2025.
For this reason, IAM has produced three major reports looking at the future of in-house patent departments, private practice patent departments and patent-based service provision. Written by James Nurton, the former editor of Managing Intellectual Property, the IAM Futures reports identify the key structural issues that will be facing IP decision makers as they devise business strategies to ensure they remain relevant and competitive during the 2020s.
The reports focus on a number of key issues – not only identifying developing trends, but also making recommendations for actions to take. They cover a wide number of subjects, including:
The impact that big data will have on patent prosecution and monetisation strategies, as well as service provision.
Why patents will become less popular and trade secrets and other types of IP protection will gain in importance.
How companies will increasingly compete on technology, not products, and what this means for IP professionals.
The globalisation of IP – the new markets that are opening-up and the implications for patent strategies.
New challenges in recruiting and retaining high quality team members – and how to keep the best people.
How automation will create big opportunities, but also change the way services are offered and put many kinds of job at risk.
Why consolidation in the IP legal market is coming and the ways in which law and attorney firms will have to re-engineer their client relationships.
The impact that increasing patent law harmonisation will have, not only on issuing agencies, but also on courts, corporates and legal counsel.
The IAM Futures reports are based on in-depth interviews with more than 50 highly experienced IP professionals operating in senior positions in the in-house, private practice, consultancy and service provision sectors, as well as other detailed research and reading.
Now available at the Lexology bookstore - along with three other reports looking at the same subjects from a trademark perspective - the IAM Futures reports are essential reading for anyone working in the IP market who wants to know what the future is going to look like and how to respond. 
You can learn more about the IAM Futures reports by clicking on the following links:
The Future of In-House Patent Departments
The Future of Patent Law Practices
The Future of Patent Service Providers
Our team of experts
The following senior decision makers working in-house, in private practice, in consultancies and in service provision were interviewed for the Futures series.
Luay Abu-Ghazaleh, Bruce Alexander, Simon Baggs, Benjamin Bai, Andrew Blattman, Jens Bordin, Adam Brocklehurst, Katrina Burchell, Paul Carpenter, Rob Deans, Craig Dower, Jurgen Dressel, Patrice Durand, Johanna Dwyer, Bart Eppanauer, Paul Fehlner, Ozlem Futman, Lydia Gobena, Ben Goodger, Tove Graulund, Anne Gundelfinger, Anders Halstam, Tobias Hartmann, Mathias Hellman, Brian Hinman, Mark Hodgin, Heath Hoglund, Robertha Hoglund, Ilya Kazi, Sherry Knowles, Mikael Kolehmainen, Jessica Le Gros, Jackie Leimer, Ian Lewis, Paul Lin, Mike McLean, Matthew Noble, Chris Oldknow, Max Olofsson, Lloyd Parker, Paul Reidy, Gwilym Roberts, Stuart Smith, Calum Smyth, Jerome Spaargaren, Erich Spangenberg, Bob Stembridge, Julius Stobbs, Toe Su Aung, Nigel Swycher, Richard Vary, Erik Visscher, Verena von Bomhard, Charles Webster, Simon Webster, Lucy Wojcik, Stephan Wolke, Catherine Zhang
Copyright © Law Business ResearchCompany Number: 03281866 VAT: GB 160 7529 10