Trade secrets take centre stage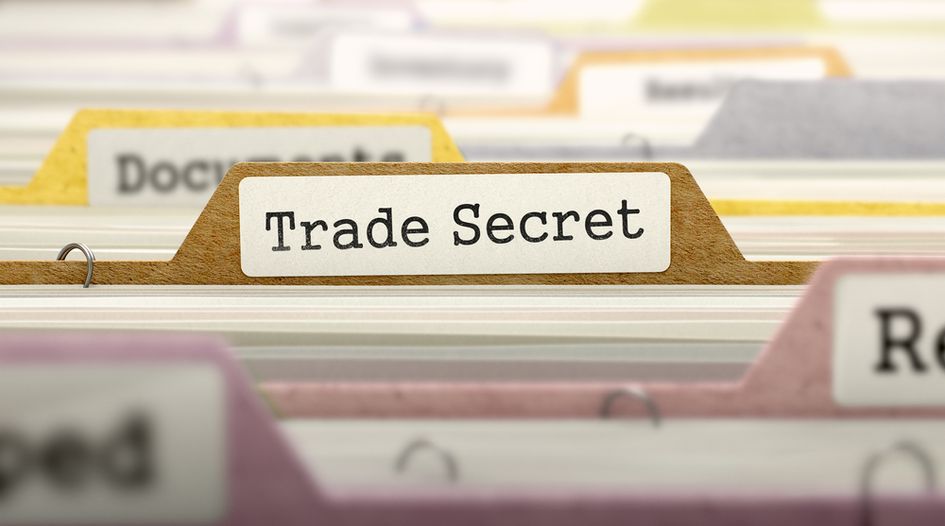 On January 25, a jury in the Western District of Wisconsin returned guilty verdicts in a criminal case accusing a Chinese company of stealing US trade secrets. The case was brought by federal prosecutors five years ago; the complaint accused an employee of wind turbine maker American Superconductor Corporation (AMSC) of stealing technical information, software and source code from the company and passing it to a Chinese rival, which offered him an employment contract worth $1.7 million.
The decision arrived at a time when trade secrets theft is issue number one in the US-China relationship, thanks to a year of aggressive rhetoric from the Trump administration. "The free lunch on American intellectual property is over," declared the assistant US attorney who prosecuted the case. Daniel McGahn, AMSC's CEO, added that the verdict would be "fuel for the Trump administration on trade talks".
However, the case also highlights another important aspect of modern trade secrets complaints. While most IP laws are considered national in scope, the reality of global business means that stolen trade secrets often cross borders. The AMSC employee convicted of pilfering confidential information was a Serbian national working in Austria who passed the secrets to Chinese nationals in China. Yet AMSC was able to pursue the case not just in China and Austria, but also back in the United States. New laws in all of these places and a big political spotlight make trade secrets one of intellectual property's most dynamic domains.
Laws converge but are not harmonious yet
Recent years have seen a flurry of action as major IP jurisdictions have moved to update their criminal and civil laws related to trade secrets. Leading trade secrets scholar and practitioner James Pooley played a key role in that effort in the United States; he tells IAM that the time is right for trade secrets – once a neglected IP right – to assume a place of pre-eminence: "Many companies today count their primary assets and primary worth by data, nothing but data. And the main way that we protect data is with trade secrets."
The United States has led the charge in creating and updating laws that protect companies' trade secrets. Twenty years after the first such federal effort, the Economic Espionage Act 1996, Congress passed the Defend Trade Secrets Act 2016. For the first time, there was a federal cause of action for trade secrets misappropriation; before that, companies seeking to bring civil suits had no choice but to rely on a patchwork of state statutes.
Pooley, an outspoken advocate for the act, says that the two years since its passage have played out more or less as expected: there has been an uptick in general activity around trade secrets, but the added option of federal litigation has not dramatically changed the landscape. From the looks of it, "a lot of parties are sticking with state courts, for good reasons". In the single-assignment federal court system, judges pay a lot of attention to details and are open to resolving cases early on summary judgment or kicking them out altogether. However, as pointed out by Donal O'Connell, owner and managing director of Chawton Innovation Services, the act gave US trade secrets law a lot more teeth (notably by adding theft as an offence under the Racketeer Influenced and Corrupt Organisations Act), and that has commanded attention from companies around the world. We are still waiting to see these tough provisions brought to bear on an alleged violator of the Defend Trade Secrets Act.
Just a month after President Obama signed the act, the European Council adopted its first Trade Secrets Directive, in an effort to harmonise approaches on the continent. While it has some wording in common with the US law, the directive focuses on minimum standards that member states should meet in their civil law trade secret remedies. So while each EU member state will in theory implement the directive by 2018, O'Connell notes that "there will be different levels of maturity and sophistication across countries". Moreover, pressing issues including Brexit and the General Data Protection Regulation – a far-reaching data privacy law – have thus far kept trade secrets fairly low on the European agenda, so it may be some time before policies in this area are fully ironed out.
More recently, China too has updated the statute that is the basis for claims of trade secret misappropriation there. Amendments to the Anti-unfair Competition Law which took effect on January 1 2018 have been welcomed by practitioners as bringing China closer to the United States and the European Union in terms of defining trade secrets. Penalties have also been bolstered significantly, although actual awards are likely to remain paltry by international standards. Up to Rmb3 million (around $500,000) in penalties can now be awarded – up from Rmb200,000 ($32,000) in an earlier 1993 law.
Other jurisdictions in Asia – especially those whose companies are in close competition with mainland Chinese firms – have also revamped their trade secrets protection regimes. Taiwan was one of the first jurisdictions in the world to have a trade secrets law, predating even the United States, and it made further reforms in both 2013 and 2017 to add criminal penalties and make it easier for foreign companies to bring actions, among other things. Japan broadened both the scope of potential claims and the remedies available to plaintiffs in a slate of changes to its Unfair Competition Prevention Act in 2016.
Table 1. Starting with TianRui, 11 Section 337 investigations have been instituted since 2008 involving accusations of trade secret misappropriation, most ending in settlement or with significant remedies
| | | | |
| --- | --- | --- | --- |
| ITC invoice number | Articles | Parties | Result |
| 655 | Railway wheels | Amsted v Tianrui | Violation – 10-year exclusion period. Affirmed on appeal to Federal Circuit. |
| 698 | DC-DC controllers | Richtek v uPI and others | Settlement/consent order – 10-year exclusion period. Enforcement action later resulted in $650,000 in penalties, rescinded based on settlement agreement. |
| 791/826 | Electric fireplaces | Twin-Star v Reliap | Default – five-year exclusion period. |
| 849 | Rubber resins | SI Group v Sino Legend | Violation – 10-year exclusion period. Affirmed (per curiam) at Federal Circuit. |
| 863 | Paper shredders | Fellowes v New United | Settlement – five-year exclusion period. |
| 869 | Robotic toys | Innovation First v Zuru Toys | Settlement – licence agreement. |
| 883 | Opaque polymers | Rohm Haas and Dow v Organik Kimya | Default based on spoliation of evidence – 25-year exclusion period. Affirmed on appeal to Federal Circuit. |
| 887 | Crawler cranes | Manitowoc v Sany | Violation – 10-year exclusion period. Affirmed (per curiam) at Federal Circuit. |
| 933 | Stainless steel products | Valbruna v Viraj | Default based on spoliation of evidence – 16.7-year exclusion period. |
| 963 | Activity tracking devices | Jawbone v Fitbit | No violation – failure of proof as to existence and use of trade secrets. Currently on appeal to Federal Circuit. |
| 1002 | Carbon and alloy steel products | US Steel v Baosteel | Trade secrets allegations withdrawn. |
O'Connell says that the days when trade secrets were "the neglected stepchild of intellectual property" are gone, with a dramatic increase in litigation having taken place in recent years. In analysing these cases, a key finding is that most claims involve ex-employees, investors, joint venture partners and other parties within a company's ecosystem. However, it is one particular threat vector that has driven much of the discussion around trade secrets.
China furore
The spectre of trade secret theft by Chinese actors has been high on the agenda – and a major part of the public discourse around intellectual property in the United States – for many years. One analysis from 2012 estimated that 80% of the criminal cases arising from the 1996 Economic Espionage Act had involved some kind of China element. Some of these investigations have exposed the theft of valuable technology secrets. Several other high-profile criminal cases against eminent US-based scientists have fallen apart; some say that Chinese-Americans now face undue suspicion due to the hysteria over economic espionage, which can damage careers and lives.
*Years grouped because of a low volume of cases to be comparable with subsequent five-year intervals
**Six-year period
Source: Stout, 2017 Trends in Trade Secrets Litigation Report
While successive administrations have made trade secrets a diplomatic priority in the US-China relationship, Trump has ratcheted up the rhetoric significantly. The Republican party platform that was adopted as Trump was nominated thundered: "[O]ur technology is stolen, and intellectual property and copyrights are mocked in an economy based on piracy. In business terms, this is not competition; it is a hostile takeover." Drilling down into the rhetoric on China and intellectual property suggests that the major complaints are not about patents and trademarks, but rather about trade secret theft – especially through hacking and other electronic means.
When the Office of the US Trade Representative (USTR) announced its Section 301 investigation into Chinese IP practices in August 2017, "cyber-enabled theft" of trade secrets and other confidential business information was one of the four key areas for the inquiry. One key question in that probe, which is still ongoing, is whether such activity is state-sponsored. Some companies, including Oregon-based SolarWorld Americas, argue that it is. SolarWorld told the USTR that in 2012, while it was in the process of pursuing a trade complaint against numerous Chinese respondents before the US Department of Commerce, it was hit by a hack. In 2014, five members of the Chinese military were indicted for the data breach, with US prosecutors alleging that they made off with business information, manufacturing metrics, production information and correspondence with legal counsel.
On the other hand, the Semiconductor Industry Association told the USTR that there is no indication that IP theft is state-sponsored. Nevertheless, it pointed out that the massive non-market subsidies tied to China's industrial policies do create an incentive for state-owned and other companies to take shortcuts that allow them to roll out strategically important technologies – and trade secret theft may well be one of those shortcuts. We do not know when to expect a decision from the USTR but Trump has intimated that the administration is preparing "a very big intellectual property potential fine".
In the meantime, there are plenty of new cases cropping up in this area, inside and outside of the United States. Within the past few months two big-name players in the semiconductor field – Micron and Applied Materials – have been at the centre of new investigations. Micron brought a suit under the Defend Trade Secrets Act against Taiwanese foundry UMC and its mainland Chinese partner Jinhua Integrated Circuit, alleging that the pair had conspired to misappropriate trade secrets related to DRAM chips through former employees. And in January, federal prosecutors charged four former Applied Materials engineers with plotting to steal chip designs and sell them to a Chinese start up.
The last 10 years or so have produced mounting fears about trade secrets theft, but also an unprecedented development of how corporates manage trade secrets. You could say that China put trade secrets on the map. But does the rhetoric around China and trade secrets risk politicising what should be a straightforward white collar crime? Few have worked harder to develop trade secrets law and practice than Pooley. "On balance, it's been very good," he argues. "Things that put trade secrets in the news are a good reminder that we're in a new environment now, one that requires primary attention to the maintenance of this asset, all the time."
"Having said that, I don't know that a lot of name-calling is necessarily helpful to addressing the issue," he cautions. While China bears a lot of responsibility for trade secret theft that has taken place and has a long way to go to address its own protection regime, it has made great strides in enforcing IP rights, particularly when it comes to patents. "If we want to serve our common global clientele, we need to engage with China to identify and address solutions to the problems," Pooley concludes.
O'Connell adds that a fixation with China and hacking threats could well cause corporates to miss much bigger business threats. "The issue is becoming politicised, but the reality is different from what's contained in President Trump's tweets. If you're a US company, it's much more likely your trade secrets will be stolen by someone much closer to home… an ex-executive, a supplier or a client down the road."
Source: Stout, 2017 Trends in Trade Secret Litigation Report
Source: Stout, 2017 Trends in Trade Secret Litigation Report
Long arm of US law
Given the nascent status of IP litigation in China and fears of political bias, US victims of trade secret theft have long sought remedies in courts closer to home. Generally speaking, the Uniform Trade Secrets Act and various US state laws that predated the Defend Trade Secrets Act were domestic-focused statutes whose remedies did not reach acts of trade secret misappropriation or theft in foreign countries. However, a 2011 Federal Circuit decision in a case involving railway wheels confirmed that rights holders do have a powerful forum in the United States for redressing trade secret loss in China – the International Trade Commission (ITC).
Tianrui Group Co v US International Trade Commission arose when US-based Amsted Industries filed a Section 337 complaint seeking to exclude the eponymous Chinese company's products from the US market over trade secrets theft. The alleged act took place entirely in China – Tianrui hired nine former employees of an Amsted licensee in China, who then turned over confidential information to their new employer. The Chinese company argued before the administrative law judge and on appeal that Section 337's powerful remedies could not reach acts that occurred entirely overseas. However, a Federal Circuit majority disagreed, saying that Congress surely did not intend to create such a "conspicuous loophole for misappropriators".
Jonathan Engler is a partner with Section 337 specialist firm Adduci, Mastriani & Schaumberg LLP. He joined the firm just before it acted in Tianrui, having previously worked in the office of the ITC's general counsel. While there is a long history of the ITC handling trade secrets cases stretching back to the 1960s, Engler says that Tianrui was a bolt from the blue. "The case led the Federal Circuit to take some positions that we did not see coming, particularly on extraterritoriality," he explains. Since then, there has been a spike of ITC cases involving trade secrets.
Ounce of prevention
The legal means for going after a trade secret thief or misappropriator are improving all the time. However, enforcing these rights remains complex and uncertain. No matter how strong the available remedies become, once a trade secret is out in the world, it is never again quite the same asset. Here are some common-sense tips on preventing the loss of confidential information.
Strong relationships
In-house policies on trade secrets protection only go so far – the best prevention comes back to relationships. In joint ventures and other overseas relationships, it is crucial to pay close attention to the framework for the agreement, day-to-day management and auditing, as well as decisions about the facilities and technologies involved. This is just as true when the trade secrets in question are in digital form. "It's a lot more than just technical tools to address technical risks," points out Pooley. "A lot more of it has to do with plain old transaction and relationship management."
Weighing risk
When it comes to relationships in China, you need to think hard about whether you are prepared to lose any piece of technology you entrust to a joint venture or contractual partner. "It's impossible to guarantee that there won't be leakage or that you'll be able to fully recover the value of any loss," cautions Fisher. "So the risk has to be acceptable." He takes clients through a process of categorising trade secrets by their value to the business and assessing the potential impact of loss. Engler has observed that some companies in certain industries are pulling back from overseas manufacturing somewhat. "We are seeing some re-shoring of first-generation products, with products made in markets like China not necessarily the most current." This pull-back is due to a variety of factors but the protection of trade secrets and know-how is a part of it.
Know what you have…
Almost any effort to enforce the law against a trade secret misappropriator will rely on proving that the information in question is indeed a trade secret and that you have treated it as such. "If you look at cases in the United States, it's often difficult to get over that first hurdle," O'Connell observes. Any claimant will have to prove that it had a trade secret policy in place and that access to the information was limited. The same questions need to be thought about from day one of any potential partnership or joint venture effort, adds Fisher. "Number one, you need to identify the subject matter and make sure everyone working on a deal, from the business to the in-house counsel to the IP lawyers, are all on the same page about what the subject matter is."
…and where it is
Unlike the vast majority of patents, not all trade secrets are the result of your R&D efforts – they are spread throughout the organisation. "There are lots of trade secrets in operations, in factories and in sales and marketing functions," O'Connell points out. "And that is sometimes missed by people." Data is another crucial business asset and trade secrets are just one of a range of tools you need to safeguard it. O'Connell argues that some owners neglect the value of so-called 'negative data' – for example, information about research efforts that failed to yield a new invention or product. This, too, can be valuable dirt in the wrong hands. And of course, you cannot limit your scope to your own organisation: you need to manage potential trade secrets you acquire from your own partners and suppliers or you may wind up with a huge liability risk for misappropriation.
A similar dispute gave the US Supreme Court a chance to review the issue of extraterritoriality last year. Sino Legend Chemical Co Ltd v International Trade Commission & SI Group Inc presented a very similar set of facts – trade secret misappropriation having occurred entirely in China – with an important wrinkle: the US company filing the Section 337 complaint, SI Group, had first tried to sue Sino Legend in China and had lost. When the Federal Circuit again sided with the US petitioner, Sino Legend filed a certiorari writ asking the Supreme Court to overturn not just its own loss but the extraterritoriality principle behind Tianrui as well.
Chinese authorities took the case extremely seriously; it was clear that they saw the US system's lack of deference to a Chinese court decision as a great act of disrespect. China's Ministry of Commerce took the extraordinary step of filing amicus briefs with the Federal Circuit asking for a rehearing en banc, as well as with the Supreme Court asking that certiorari be granted. Practitioners point out that it is nearly unheard of for the Chinese government to intervene this way in an IP case.
One of the briefs (in which Pooley and members of Engler's firm are listed as counsel to the Ministry of Commerce) laid out the Chinese government's "disappointment and displeasure" with the Federal Circuit's decision: "the astonishing ruling in this case – that the decisions of Chinese courts on the identical issue between the same parties are totally irrelevant and, therefore, can simply be ignored by the ITC – frustrates the respect properly due to the judicial sovereignty of any nation and treaty partner." However, in April 2017 the Supreme Court declined to take up the case.
The Chinese government "was left very, very dissatisfied, I should think", Pooley says. "In most other areas of the law, the first sovereign entity to reach a resolution can at least expect some respect will be paid to its determination. But they were ignored! I can understand how that would feel inexplicable." Looking at the case from China's perspective, it becomes easier to understand why it has been so challenging to open a constructive US-China dialogue on trade secrets.
Engler points out that some elements of Tianrui were a stretch then and remain a stretch now. Nevertheless, he does not believe that ITC extraterritoriality will be reversed any time soon. For one thing, he believes that the legislative history suggests that Congress intended to give Section 337 overseas reach. Second, recent Supreme Court decisions on patent exhaustion, such as Impression Products v Lexmark, indicate that Tianrui is not as much of an outlier as some might think: "We tend to say that IP law is national, but that's not strictly speaking true from a US jurisprudence perspective." Finally, the general zeitgeist of alarm over Chinese trade conduct makes such a development politically unlikely.
As long as the ITC remains an option, it will be an attractive one for owners of trade secrets. For one thing, US court orders simply cannot be enforced against Chinese parties in China. "A default judgment against a Chinese company in US District Court is just a piece of paper," Engler reminds. Most important is its ability to stop all infringing products at the border. "The threat of exclusion from the US market is the only thing many people feel Chinese companies will care about," he observes. What is more, an ITC general exclusion order (as opposed to a limited one) can stop all imports, not just those tied to particular respondents. If the higher bar necessary for a general order can be cleared, it can overcome the common phenomena of losing parties in China dissolving and reopening under a new name or shipping through trading companies.
US companies are not the only ones that can take advantage of this mechanism, provided that they can show that a domestic US industry is affected by the infringement or trade secrets theft. "About half of the parties that bring ITC cases are not US-based," Engler estimates. Certainly there has been no observable bias in terms of the outcomes from cases filed by foreign complainants. In all, around 50% of ITC cases settle, between 5% and 10% are withdrawn for some reason and of those where a decision is reached, the results are split roughly half-and-half between plaintiffs and respondents. Chinese firms likely underperform compared to other defendants because they tend to default more often.
With the Defend Trade Secrets Act in its relative infancy, one of the biggest unanswered questions is to what extent it too will be able to reach trade secret violations in China and other foreign countries. "Could you have a district court action with the facts of Tianrui go all the way to judgment on a theory that the effects are felt primarily in the United States, where the trade secret holder resides?" wonders Pooley. It is too early to tell.
An early test of the Defend Trade Secrets Act fails to go the distance
Over the past year, one case has dominated the attention of not just the trade secrets community, but a large part of the tech world: Waymo v Uber. The trial hinged on accusations that senior executive Anthony Levandowski had departed Waymo with a wide array of pilfered trade secrets and used these to set up start-up Otto, which in turn was quickly acquired by Uber.
With Alphabet's autonomous vehicle unit taking on the ride-sharing start-up that has been a magnet for controversy, the clash featured two massive tech companies that did not have established reputations for IP litigation. Not only that, it was among the first big-ticket cases to be tried pursuant to the Defend Trade Secrets Act.
However, observers hoping to see how Judge William Alsup of California's Northern District would decide the cutting-edge Defend Trade Secrets Act case were to be disappointed. The two parties announced a surprise settlement on February 9 2018, slightly less than a year after the complaint was filed. In the end, Alphabet walked away with a 0.34% stake in Uber (worth about $245 million at the time), and an undertaking from it not to utilise any of its confidential information. Levandowski had left the company in May 2017.
Deprived of a verdict, we may not have learned much about the finer legal points involved. However, the course of the trial laid bare one big lesson for corporates everywhere: trade secret litigation can get messy and embarrassing very quickly. The case dredged up and made public a wide array of accusations painting Uber's corporate culture as rife with disregard for the rules, including the use of corporate spies, illegal recording and company-approved briefings on concealing evidence from lawyers. The negative publicity may have played some role in compelling Uber to settle the case – it certainly showed companies everywhere why trade secrets need to be understood from top to bottom in an organisation, not just in the IP function.
Enforcing in China
Although it looks as if powerful remedies against overseas trade secrets misappropriation are here to stay in the United States, foreign companies are also increasingly seeking justice in Chinese courts. As SI Group and many others have found, this is a tough road. Patent litigation has come a long way and more foreign parties than ever are enforcing rights granted by the country's State Intellectual Property Office. However, when it comes to trade secrets, China is still a bit of a frontier.
"The challenges start with the fact that China is a civil law system," Pooley explains. "Like other civil law systems it does not provide ready access to proof for someone who feels they have suffered a loss of trade secrets." Indeed, the lack of discovery or information exchange and the difficulty of convincing judges to order evidence preservation are well documented in all fields of Chinese intellectual property.
A favourite saying of China IP lawyers – ju zheng nan, pei chang di (evidence collection is hard, damages are low) – certainly applies to trade secrets cases. However, William 'Skip' Fisher, a Shanghai-based partner with DLA Piper, says that activity is picking up nevertheless. "There has been an increase both with respect to companies seriously considering action and to companies actually taking action," he observes. "It's a big difference to even five years ago." Not every case gets brought in the end, but under the right circumstances, more companies than ever are willing to give it a go.
Fisher explains that evidentiary and damages hurdles are even tougher in trade secrets litigation. "In many patent cases you're dealing with both process and product claims, and you can rely on the product claim, or use a product to gain some knowledge of the process through, for example, reverse engineering or chemical analysis." However, in many trade secrets cases, access to a product will not be enough. Without some kind of look inside the defendant's operation, the case may end up going nowhere.
And as with all IP litigation in China, political and commercial considerations are critical when preparing a case. For all the reasons mentioned above – trade tensions, hacking claims, industrial policies and, especially, the jailing of Chinese nationals and Chinese-Americans in the United States in such cases – trade secrets are even more political than patent disputes. This operates not just on a macro level but in individual industries as well. In sectors such as chemicals, energy and semiconductors, even privately owned firms often have strong Chinese government backing. "That means we have to analyse cases a little bit differently," Fisher confirms.
For companies that have significant commercial interests within China, the fear of potential business repercussions is a primary reason why they may choose not to go after trade secret misappropriators – whether inside or outside China. Even, or especially, in the United States. "There is a reluctance to bring trade secrets cases because companies don't want to antagonise the Chinese government," Engler explains. As a result, many US-China cases involve industries to which, for whatever reason, the Chinese commercial market is less important.
Micron – which, as mentioned above, is pursuing a trade secret case against companies from mainland China and Taiwan – was recently hit with a counterpunch in China. This came in the form of a patent complaint. UMC, one of the firms it has accused of conspiring to steal its confidential information through ex-employees, recently launched a $42 million patent infringement suit in a Fujian court. The risk of patent injunctions in today's Chinese patent environment makes this retort a potentially powerful bargaining chip.
If trade secrets in China develop along the same path as patents have done – with damages trending upward and courts increasingly seen as important global venues – then it will no doubt be because Chinese companies themselves have woken up to their value as an IP asset. There are some indications that this may be happening already. A trade secret claim filed in January by Baidu against start-up rival JingChi over autonomous driving technology bears close parallels to Waymo v Uber in the United States, which has heralded the next generation of trade secrets disputes in cutting-edge, data-based technologies.
"It is clear to me that Chinese tech companies that deal in data fully understand its value as a commercial asset and tool," Fisher observes. However, whether they frame it as a trade secret yet is another question. Regardless, Fisher does see the burgeoning Chinese appreciation of patents bleeding over into this more enigmatic IP asset. "It is a natural result of Chinese companies' growing ambitions to operate as multinational corporations themselves," he argues.
Even US firms have only recently appeared to grasp the importance of trade secrets; considering how much ground Chinese enterprises have made up in the patent space in recent years, they could well catch up when it comes to trade secrets faster than anyone might expect.
In the meantime, there are no easy answers for victims of trade secret theft when it comes to plotting an enforcement effort. With various new legal developments and a small sample size of concluded cases to analyse, there are few clear pointers. In the wake of Sino Legend we may see more firms emulate SI Group's all-of-the-above approach, pursuing civil and criminal remedies wherever and whenever possible. That would give corporates, litigators and trade negotiators plenty to monitor in the years ahead.
Action plan
Trade secrets are assuming increased prominence in the world of intellectual property. Tech businesses need to watch the enforcement environment for trade secrets just as closely as they monitor patent laws around the world.
Two years into the Defend Trade Secrets Act in the United States and it has not caused a sea change. While it does provide options for federal enforcement, many claimants are sticking with state law or a combination of the two.
EU member states will be updating their civil trade secrets enforcement laws in the year to come, but expect different levels of maturity to persist.
China has increased damages and made other reforms to its trade secret statute, but practitioners say that litigation in the area is still significantly underdeveloped compared to the proliferating patent litigation there.
The United States provides very strong extraterritorial remedies against trade secrets theft, especially since Tianrui and Sino Legend. Many big US-China disputes will continue to play out at the ITC.
A war of words over IP theft has not only put trade secrets front of mind for many business executives, but has also made such claims a politically sensitive issue in China.
Copyright © Law Business ResearchCompany Number: 03281866 VAT: GB 160 7529 10