Todd Dickinson - a tribute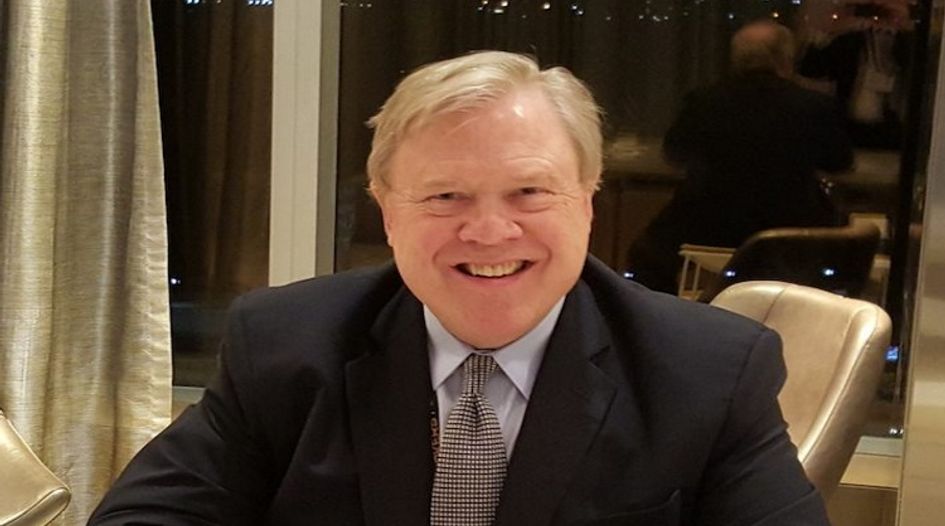 One of the great tragedies surrounding the untimely death of Todd Dickinson on Sunday at the age of just 67 is that he still had so much to give.
Despite all that he had achieved in his many decades at the forefront of American and global intellectual property, the former Commissioner of the US Patent and Trademark Office was still incredibly active, not only as a partner at law firm Polsinelli, but also as an observer of and interlocuter in the development of policy.
In the year of a Presidential election he would have been in his element – as both an astute and well-connected Democrat, and, in the case of a Biden victory, as a trusted adviser in the search for a successor to Andrei Iancu as USPTO Director.
"Been there, seen it, done it" was a phrase invented for Todd. No-one I can think of in IP comes close to matching his record.
On top of his time as USPTO Commissioner, where he played a key role in modernising the office and making it more policy-focused, he was chief patent counsel at Sun Company then, after his stint in government, successively: the co-chair of the Howrey IP practice, Chief Intellectual Property Counsel of General Electric, the Executive Director of the American Intellectual Property Law Association, Global Chair of the Client Select Strategic Services Group at Novak Druce Connolly Bove + Quigg LLP and senior partner at Polsinelli.
A great champion of American innovation and the patent system that supports it, it was no surprise that Todd was inducted into the IP Hall of Fame in 2012. Hundreds of his peers were present at the gala dinner in the world-famous Estoril casino in Portugal to witness it happen. No-one ever deserved the honour more.   
Yet despite all that - and so typical of the very best - Todd wore his achievements and his deep knowledge lightly. There was no bravado about him, no airs and graces. He always seemed to be at his happiest in public life in a room full of people, sipping on a glass of wine, sharing new ideas, discussing politics or exchanging gossip.
My, how he loved to gossip; and, boy, was he good at it. But not only that: Todd was always available to demystify complex details of policy, to give a steer on a story, to provide a quote. He had time for everyone and never resented giving it.
Despite so many years at the top, Todd did not make enemies, only friends. There is no better testament to the man he was than that.
Sitting here today in lockdown in England, it is hard to get my head round the fact I will never see Todd at another event or get to speak with him again. His support from the moment IAM was launched through to today was unstinting. It is hard to overstate how much my colleagues and I owe to him. It is something that we will never forget.
To Todd's husband Robert and the rest of his family, to his friends and his colleagues, I send my love and sincerest condolences. A giant has left us. May he rest in peace.    
Copyright © Law Business ResearchCompany Number: 03281866 VAT: GB 160 7529 10