Ominous signs for the global IP market in a covid-19 world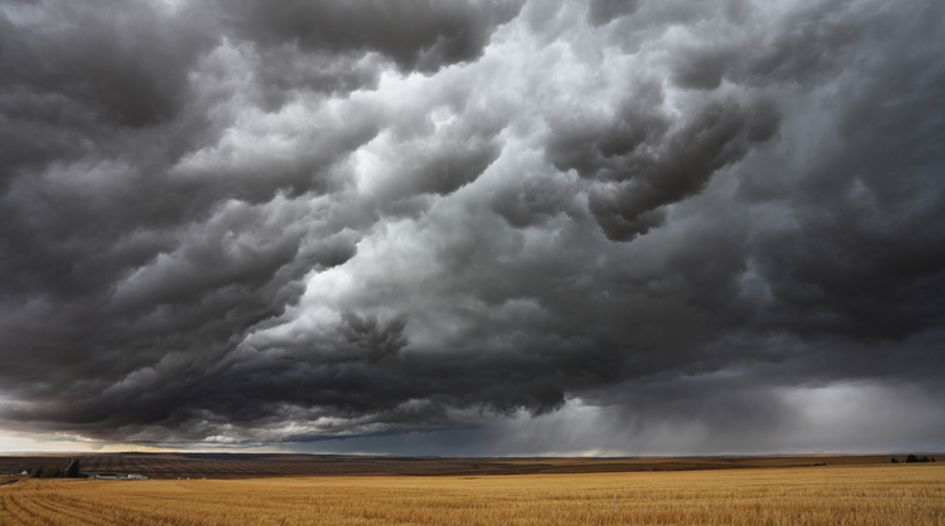 The impact of covid-19 has been felt worldwide since many of the world's major economies went into lockdown in March. The IP industry has been no exception. Changes to everyday work habits, as well as operating procedures at major IP offices and courts, have forced rights owners into new ways of interacting with their colleagues and peers, of doing deals and of working on their clients' cases.
To start with a positive, many have adapted easily to home working. "As a digital native who kept few paper files before the pandemic struck, I find that our VPN and teleconferencing are good substitutes for our in-office capabilities," comments Christopher Loh, a patent litigator in Venable's New York outpost.
This sentiment is echoed by those who prepare, file and then shepherd patent applications through to grant. "Prosecution in many ways is amenable to remote work set-ups because most of our work requires that one individual complete a draft to send to another," points out Ahsan Shaikh, a partner with McDermott Will & Emery in the United States.
In lighter moments, this radical overhaul has given IP execs a new window on one another's' lives.  "On video calls you see people's kids or pets as people work from a dining room or maybe a home office," chuckles Heath Hoglund, vice president of intellectual property and standards at Dolby. "Noise cancelling headphones are a must in this environment!" declares Loh as he talks about juggling his life as a litigator with his new role as stay-at-home parent.
The new personal
But there are obvious drawbacks to this new way of working. Operating remotely robs people of the chance meetings that characterise office life and that can play such a crucial part in, say, finalising an invention disclosure or plotting the next step of a litigation fight. Intellectual property is built around relationships – be they internal with colleagues or external with clients and service providers. These are much easier to strike up or to deepen through in-person interaction.
To get a sense of how in-office working practices might be altered as infection rates recede, we can look to China. As the threat from covid-19 has faded, so private practice lawyers and in-housers have begun to come back to their places of work – although this is most emphatically not a return to old routines.
"Beijing is supposedly normal, but not really normal," comments He Jing, a senior consultant at Anjie Law Firm. "Everyone is still very vigilant making sure there is no second wave to the outbreak."
One aspect of the new normal are the government guidelines designed to ensure that employers avoid large gatherings. "We are allowed a maximum of 50% of people working in the office, but in reality, only one-third of people are coming in at the moment," He explains. A colleague wanted to bring clients from Shenzhen to the Beijing office but was blocked from doing so by the building's management, He states.
See you in (virtual) court 
Several of our respondents spoke positively of how courts and IP agencies are adapating. Court hearings have been moved to teleconferences, in the United States the CAFC and even the Supreme Court have moved to hearing oral arguments remotely.
"The [UK] courts have adapted very well," reports Bristows partner Dominic Adair. "They were quick to change their working practices and release guidelines on the conduct of the remote hearings." Some of the more complex cases with multiple foreign witnesses are being adjourned, but for the most part the business of the courts is continuing. "I attended a hearing before Mr Justice Birss by Skype and it ran very smoothly," Adair says.
However, the physical closures of court buildings is having a negative impact on proceedings with a significant element of oral advocacy, Loh comments: "Presenting arguments by phone is not quite the same."
This concern is echoed by others, including Oswin Ridderbusch and Alexa von Uexküll of Vossius & Partner in Germany. While supporting the use of video conferencing by the EPO for examinations and oral proceedings, they maintain that there are disadvantages to this way of working. "Remote proceedings have not been popular in the past at the EPO," says Ridderbusch. "One concern for patent professionals is that you may not be able to defend your clients as well as you would in a person-to-person hearing."
They are also worried that remote hearings might become the new normal at the EPO. These views mirror those of the European Patent Institute (EPI), which wrote to EPO head António Campinos at the end of March to urge that current measures, "should not be allowed to become permanent without much more extensive testing of any possible technical solution and also extensive consultation as to their long term". Long-term use of video conferencing could lead to discrimination against parties in countries where internet service is slow or unreliable, EPI president Francis Leyder suggests.
In addition, Von Uexküll has reservations about how that the situation has been handled by the European agency. Despite requests for a postponement of a scheduled proceeding, she received a number of letters in March confirming that the hearing would go ahead, before it was eventually cancelled. "It was very clear that the pandemic was already serious and it was foreseeable much earlier that the hearing would have to be cancelled," she points out. "The reaction was complacent in my view. The EPO Board of Appeal reacted much more quickly."
The concerns voiced by those in Europe, in particular, highlight questions over the degree to which the global IP system will be able to weather the long-term effects of the pandemic. Even as signs grow of some easing of restrictions on both sides of the Atlantic, it is still not clear when IP agencies and courts will be able to return to normal.
In China, some hearings continue to be held in-person – although the Beijing IP Court has moved to online hearings for some administrative dispute proceedings (eg, appeals from CNIPA). Social distancing restrictions also mean that it is taking people longer to travel to courts outside of Beijing.
That said, He pointed to a general willingness on the part of judges and litigants to be flexible and even postpone cases where necessary: "Generally, hearings can go forward if both sides and their lawyers are already in the same city and willing to have the physical hearing, but other than that they are all postponed."
Going up or down?
But what might be the longer-term effects of the current crisis? The impact could be considerable as IP budgets are hit, argues a giant of the industry. "Once minimised intellectual property is felt to work, top management teams are not likely to allow their IP department to increase IP work again," comments Canon IP chief Kenichi Nagasawa. "Accordingly, the total number of patent applications will significantly decrease this year, but may not significantly increase next year, even when covid-19 is gone." Given that the Japanese tech giant has an impressive track record in innovation and owns the third largest portfolio of US patents in the world, Nagasawa's prediction paints an ominous picture for IP teams and their advisers.
Given that most in-house IP departments are cost centres, it seems inevitable that many major rights owners will face budget cuts. Shaikh predicts that a general market downturn will affect the amount that companies are willing or able to spend on outside patent counsel and there will be fewer patents filings. "The clients I mostly work with – software clients – are not really changing their filing strategies yet because their revenue has not been impacted," he states. "But if and when it is, we'll probably see changes."
Against that uncertainty stakeholders can console themselves that intellectual property is viewed as a counter-cyclical asset that performs relatively well in a downturn. According to Adair, it is well positioned to weather the current crisis because it is not tied to any particular tangible property. "This makes dealing with such assets remotely much easier," he says, while also pointing to a possible uptick in popular perceptions of intellectual property as people appreciate the role of innovation in tackling covid-19.
Any improvement in intellectual property as an asset class will likely be felt most by those in the licensing industry. Dongsuk Bae, who heads the patent business of South Korea's recently privatised, former sovereign patent fund Intellectual Discovery, flags that "we could see IP businesses get more attention from investors". However, he did point to one concern he has that deal making could become more difficult without the ability to travel and make connections.
Others believe that pressure on company revenues could stimulate more deal making thanks to more emphasis being placed on monetising patent portfolios or through selling assets.
Nevertheless, any flood of assets onto the market might only depress IP values, which have already suffered over the last several years.
"I do think we'll see a devaluation in intellectual property," predicts Sullivan & Cromwell partner Garrard Beeney. "Some people will have to dispose of their holdings in return for cash because they'll be cash poor and licensing programmes themselves will not garner the revenues they would have otherwise just because of the impact on the economy."
While IP leaders have transitioned remarkably smoothly to the new normal, the longer-term outlook remains one of deep uncertainty.  
This is an extract from the annual benchmarking survey, which will be published in the next issue of IAM – available to subscribers in early June
Copyright © Law Business ResearchCompany Number: 03281866 VAT: GB 160 7529 10