Reporting serious allegations made against the WIPO director general was not fake news, it was essential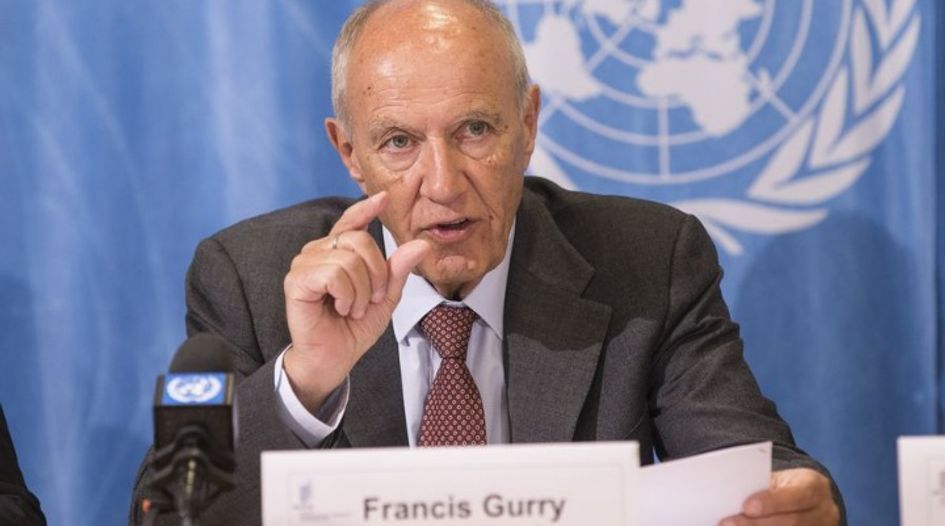 I write to report what l believe is serious misconduct by WlPO's Director General, Francis Gurry. Specifically, l draw your attention to (1) the taking of DNA from senior WIPO staff members without their knowledge or consent, in violation of fundamental human rights, as well as efforts to suppress evidence and investigation of the incident; and (2) evidence of the corruption of a recent procurement that was redirected and awarded to an Australian company led by an acquaintance of Mr Gurry, even though that company had not been selected in the competitive process. 
So began the Report of Misconduct about World Intellectual Property Organisation Director General Francis Gurry, written by then WIPO Deputy Director James Pooley on 2nd April 2014 and sent to the Chairs of the General Assemblies and Coordination Committee of the organisation.
Just over two years later, WIPO member states endorsed a decision taken by the organisation's Coordination Committee to drop any further investigation of the allegations Pooley made. This followed a report from the UN's Organisation of Internal Oversight Services (OIOS) which found that: "Although there are strong indications that Mr Gurry had a direct interest in the outcome of the DNA analysis, there is no evidence that he was involved in the taking of the DNA samples." Furthermore: "There is no evidence that Mr Gurry attempted to suppress an investigation into the taking of DNA samples."
However, it also made clear that the Swiss authorities, which would have had the relevant information about the DNA samples and how they were acquired, refused all requests to co-operate and provided no information whatsoever.
Regarding Pooley's second accusation, the report found that: "Mr Gurry had directly influenced procurement processes so as to facilitate the award of the contract." But, it continued: "There was no evidence that Mr Gurry directly or indirectly gained any financial or personal benefit from the procurement processes." However: "In disregarding the financial weight of the predetermined evaluation criteria, Mr Gurry acted in non-compliance of WIPO's Procurement Instructions."
Throughout the two-and a-bit years between the original Pooley Report of Misconduct and the decision to drop the investigation, IAM regularly covered what was, by any standards, a sensational story; one that no serious title covering IP could ignore. So, why bring it all up again nearly four years after the story was put to bed?
It follows an interview given by Gurry to Managing Intellectual Property headlined: "WIPO's Gurry hits out at 'fake news'".
In the piece, Gurry says that media that covered the initial allegations made against him were also obliged to report the findings that led to the investigation of him being dropped. However, he says: "There was very little [media] reporting on the conclusions." He continued: "You have certain people running around saying this, that and the other, but what's the responsibility of someone who makes the accusation and which results in a six or 12 months process from which there is nothing found?" (Note that in the original MIP report Gurry is also quoted as referring to "certain lunatics" after "certain people", though that has now been dropped).
"We all know that one of the fundamental problems is 'fake news' and the integrity of information. Anyone can put anything out there, and I see that as one of our biggest problems. I don't think we have fully come to terms with this," Gurry concluded.  
Gurry does not identify any specific titles in the interview, but it would be interesting to know who he has in mind. Clearly, it cannot be IAM. We did cover the OIOS findings and the decision to drop the investigation. We also reached out to WIPO on a number of occasions to ask for comment but were always met with the same response: "No".  That was disappointing to say the least.
What was also disappointing is that between 2014 and 2016, it seemed that there was more focus inside WIPO on preventing a full, independent, investigation of the Pooley allegations than there was a determination to find out whether there was anything to them.
For example, when Gene Quinn of IP Watchdog linked to the Pooley report in a piece he ran on his site, he was threatened with legal action if he did not take the link down. Even when the OIOS did finally get involved - after the Chair of the WIPO General Assemblies took the decision to bypass the organisation's internal procedures and call it in - there was great unwillingness to share its findings. The report was made available to nobody but the Chair and Gurry himself, while only a heavily redacted version was given to member states; and then only after months of delay.
Over the course of two years, WIPO's inability to investigate itself in a transparent, independent manner – and offer adequate protections to potential witnesses - became only too apparent. A number of member states highlighted it, as did the US Congress where the House of Representatives held a hearing under the banner "Establishing Accountability at the World Intellectual Property Organization: Illicit Technology Transfers, Whistleblowing, and Reform", featuring Pooley and several others who had made allegations against Gurry.
This was high-level stuff, featuring multiple players, huge amounts of documentation and very serious accusations. No "lunatics" were involved.
WIPO is a UN agency responsible for the administration of the global IP system, as well as the provider of services that raise tens of millions of dollars in fees each year. It has a unique responsibility not just to its user community, but also to the wider global population. Because of this WIPO should be seen to be as transparent and as accountable as possible. Anything less risks bringing the IP system into disrepute.
Of course, it is understandable that Gurry would be upset by the accusations levelled at him, but as someone who put himself forward for public office he has to accept that such things may come with the territory. When someone as senior as Pooley makes allegations about someone as senior as Gurry, then we have the right to expect that they will be taken extremely seriously, independently investigated as soon as possible and the full findings made public. That did not happen and it was wrong. 
Francis Gurry's time in charge of WIPO will come to an end in September. On 1st October, Daren Tang will become the new Director General. Tang is a career civil servant with a squeaky-clean reputation and a strong record as a reformer. He achieved great things at Singapore's IP Office and, crucially, comes to Geneva as a WIPO outsider with a fresh set of eyes. It is to be hoped that he will look at the sorry chain of events sparked by Pooley's report in 2014, learn the appropriate lessons and help to put in place systems to ensure that nothing similar ever happens again.
Copyright © Law Business ResearchCompany Number: 03281866 VAT: GB 160 7529 10