Patent dealmaking cannot escape the effects of worsening Sino-US relations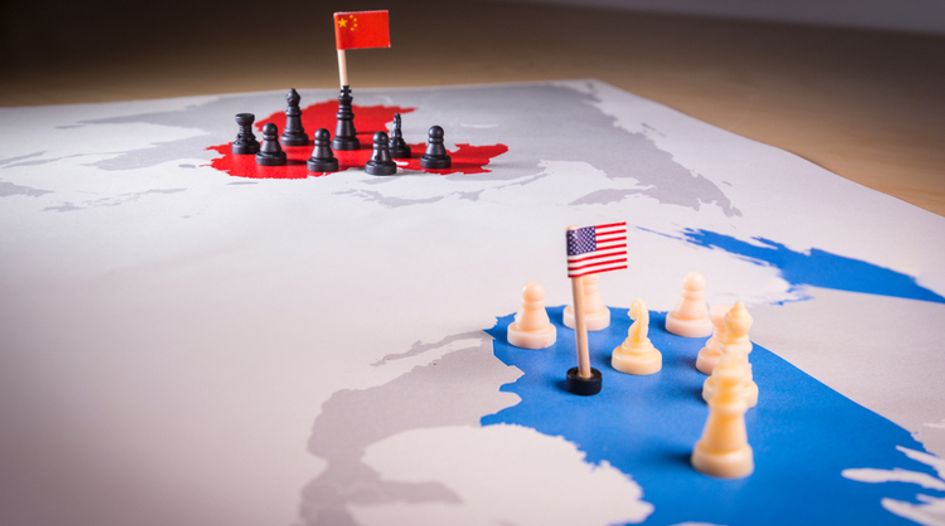 Paul Michel, the former Chief Judge of the Court of Appeals for the Federal Circuit, made what I thought was a noteworthy statement about the Chinese IP system in an opinion piece published this week at RealClear Policy. Describing patent protection afforded to rightsholders in China, Michel wrote: "Court enforcement is more reliable and far faster and cheaper than here." Here, of course, being the US.
China's edge in cost and speed of litigation is well understood in our market, and Judge Michel's views on the damage done to the US patent system by recent Supreme Court decisions is shared by more than a few IAM readers. But that doesn't make it any less remarkable to read a senior US jurist describe the Chinese courts as "more reliable" enforcers of the law than their US counterparts.
The article credited China's great leaps in IP protection, but its provocative central question was posed by the headline: "Is our own government siding against us in a new Cold War?" That sort of framing is increasingly common as the covid-19 crisis continues to damage relations between the two countries, which just four months ago trumpeted a 'phase one' agreement to wind down their trade standoff.
The US Trade Representative's annual Special 301 Report, which was released last week, was actually a fairly productive contribution. It noted that China had "begun to demonstrate progress" by making various IP and tech transfer-related commitments under the trade deal and gave additional details on how US trade negotiators want to see those changes implemented.
One key IP risk of the negative turn in US-China relations would be if the deal – which effectively lacks enforcement mechanisms – were to be walked away from. After all, it will be difficult for China to meet certain purchasing commitments given the rapid economic changes of recent months. That could jeopardise some of the key concessions China agreed to, particularly those that favour foreign pharmaceutical patent owners. Both sides sought to downplay that possibility after a phone call between officials on Thursday that was described as positive.
But the virus crisis is also giving rise to IP-related scandals as it exposes the persistent shortcomings in China's will or ability to stamp out counterfeit products. The shipment of personal protective equipment and other medical supplies which are knockoffs or simply of substandard quality has incensed buyers and governments in the United States and Europe.
Senators Thom Tillis and John Cornyn raised that issue in a letter to US Attorney General Bill Barr this week. "China has made their intentions clear: if America can create it, they will steal it," the pair said in the letter. "Counterfeit devices originating in China pose a serious and immediate threat to American healthcare workers who are going to work every day to protect others."
And the Department of Justice has also raised alarms about China's intentions when it comes to the global search for covid-19 treatments or vaccines. "Biomedical research has long been a focus of theft, especially by the Chinese government, and vaccines and treatments for the coronavirus are today's holy grail," assistant attorney general for national security John Demers was quoted as saying in the New York Times.
However, that all pales in comparison to a proposal by Senator Tom Cotton, a prominent China hawk, last week. In one of the most extreme IP-related policy suggestions since the trade war began, Cotton suggested that Chinese students be restricted from studying the hard sciences and technology at US universities, arguing that among other things, students might use that experience "to steal our property". Cotton later pointed to the FBI's reported 1,000 intellectual property theft investigations involving China in dismissing charges that his proposal was "xenophobic". He also compared it to the restrictions on Soviet students, bringing Cold War parallels to the fore.
With the United States getting hit harder than any other country by covid-19 and a presidential election just six months away, US rhetoric toward China is only going to get more intense. As that happens, IP will continue to be a major talking point.
It would be a mistake to think that further deterioration of the US-China relationship will not have any impact on businesses. including those engaged in licensing to Chinese entities. But it does not constitute a dealbreaker either. Key China agreements announced by Qualcomm and InterDigital recently attest to that.
But personal relationships between negotiators on either side of a deal are going to be more important than they ever have been. With travel impossible, the people who have already built bonds of trust over years of in-person meetings are likely to be the ones who will continue to have success in the market.
And as Judge Michel observed, the opportunities afforded by China's IP environment are almost too good to ignore at the moment – especially for Americans.
Copyright © Law Business ResearchCompany Number: 03281866 VAT: GB 160 7529 10