When it comes to tackling gender equality in IP, saying the present is better than the past is not enough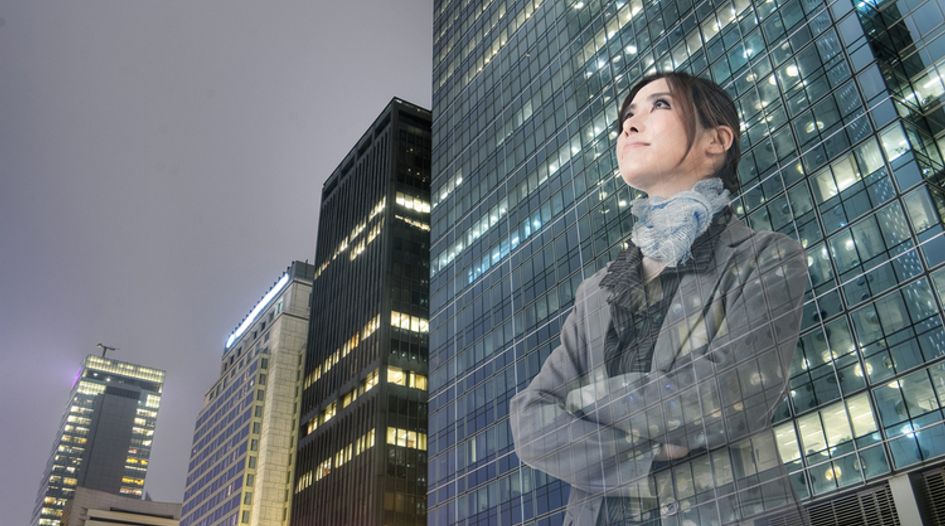 Around the world, IP gender discrepancies are sharp. Currently, for example, just 20% of those listed in the IAM Patent 1000 are women. Regionally, North America scores the worst (17%), followed by Europe (22%) and then Africa and the Middle East (both at 23%). The Asia-Pacific region and Latin America have better gender representation at 28% and 29% respectively. That figure, though, varies widely within Asia – from as low as 6% in Japan to as high as 47% in Vietnam.
Last month, IPBC Connect attendees heard from top female corporate and private practice patent professionals based in the Asia-Pacific about the current landscape for women in the region, and the steps everyone involved in IP can take to support them.
The session, entitled "Women in Patents – Asia", focused on problems and potential solutions emerging from a part of the world that is home to some of the world's most gender-balanced patent communities, as well as some of its most egregiously unbalanced ones.
It was part of an ongoing IAM and IPBC initiative, that began with last year's Boston Manifesto, to talk openly and more regularly about diversity and gender balance in the IP space.
Speaking during the session, Alexandra Yang, a partner at Fangda Partners, revealed that in China female judges outnumber their male counterparts across more than 20 IP specialist courts. "Law school students can immediately serve as assistant judges upon graduation and later become a judge," she explained. "As their careers progress, the men prefer to move into private practice for financial reasons, while women choose to stay with the court – so the latter accounts for an estimated 60% of the judiciary."
In many places, though, the corporate world is struggling with gender imbalance. Applied Materials' director of IP analytics, Olivia Koentjoro, admitted that women account for only 12% of the US company's global staff. In Japan, meanwhile, just 15% of researchers in the STEM field are women, said Yuka Tsubouchi, a counsellor at WIPO's Japan office. Fewer still are entering the patent profession and working in related industries. As Jane Perrier, managing principal of Australian consultancy ipervescence, observed: "The lack of women entering the STEM field is relevant to how many end up in the patent space."
Why is this happening?
Prejudice is a widespread problem, session speakers noted. "Views like 'women are not suitable for science' or 'women who work hard are less likely to have a good family' are still prevalent in Japan," Tsubouchi lamented. Expectant mothers are also actively discriminated against in the hiring process.
Aaradhana Sadasivam, senior manager of IP at Singapore's Temasek Life Sciences Laboratory, recounted an experience she had been through 25 years ago in India: "When I was pregnant, I interviewed for a job but after a two-hour long discussion I was rejected right away." Female business owners are not exempt either. "Unconscious bias is a thing and investors have been less willing to invest in a start-up if it is led by women," Perrier reported.
Rather than simply see things as the result of such external factors, the session leaders asked women to take a second look at their own mindsets. Archana Shanker, Anand and Anand's senior partner and head of patents and designs, suggested that many may be ruling themselves out when it comes to senior leadership. "Everyone will encounter problems moving up the career ladder in the patent field and we need to acknowledge that there will be sacrifices," she said. "Women are sometimes reluctant to take up higher positions because they have faced disappointments in the past. Instead, we must first be self-driven and tell ourselves, 'We can do it.'"
Echoing Shanker, Yang pointed out that young female lawyers need to have "the right attitude" when pursuing a legal career: "When I interview candidates for senior positions. such as partner and counsel, female lawyers tend to express a lot of concern over the long hours and responsibilities. As an employer, gender does not matter but attitude does."
But the issue could be far deeper than that. "There's a study that shows women are more likely to suffer from imposter syndrome, which causes them to think that they haven't contributed much or enough, despite the significance of their achievements," Nisha Gandotra, patent portfolio manager at Google, observed.
What actions can we take?
Setting targets is one solution that provides clear results. Tsubouchi lauded the efforts of the Japan Patent Office: "In 2003, the government put forth a target to increase the percentage of women in leadership positions to 30% by 2020. The JPO has achieved that goal and even exceeded it – nearly 40% of patent examiners are women, which is a great feat considering that female science graduates account for about 20% of the cohort."
No doubt governments across Asia have a key role to play in supporting women in patents. The Indian Patent Office is considering expediting women's patent applications, Sadasivam pointed out. But, she continued, IP offices could also extend deadlines: "Expediting patent applications seems to be all the rage these days, but what about delaying them? Even though there's a tendency for patent litigation cases to be filed once there's a delay, perhaps the patent office could be flexible and give women extensions to take time off."
The idea of mentorship programmes was also floated. Celebrating female inventors and sharing their experiences in getting their names on patents will create more awareness about their contributions to the field. "We, as senior leaders, must provide guidance to the younger generation and encourage them," Gandotra said. "We have been practising in the patent field for years and we know what it takes to pursue this career. As mentors, we can share our experience and how we achieve work-life balance, on top of encouraging young female lawyers to be driven," added Yang.
Men should be recruited as champions of change too. Appealing to male session attendees, Koentjoro argued: "We cannot reach equality in the workplace until we reach equality at home. Even if they cannot do anything in their organisations, I hope that the men listening will do something for their families. The future is for our daughters and the next generation. We are facing a world where they are disadvantaged. Not making a change now means that all this inequality will later affect them."
The Millennial perspective
Much of what was discussed resonated deeply with me, a member of the IAM team that organised the "Women in Patents – Asia" initiative and brought this panel together with conference producer Rebecca Learoyd. As a fresh-faced, recent graduate who has just started working in the IP industry, I was encouraged by the open dialogue and to hear men in the audience openly signal support.
The discussion called to mind many experiences I had researching the IAM Patent 1000 last year. I heard disparaging remarks from senior Asian patent professionals – men, of course – about how hiring a female patent attorney is a risk because they may become pregnant. Others, though, proudly asserted how their firms had achieved greater gender equality compared to their competitors.
In some jurisdictions, practitioners pointed out that traditional gender roles are being challenged and more women are joining the patent industry. Senior female lawyers also acknowledged that clients are less likely to openly doubt their ability now, while workplace policies have become more flexible.
But simply comparing the present favourably to the past is not good enough. As a woman, I have heard countless times about instances of gender inequality – I do not need to hear more about how "things are better now".
It is especially disheartening to continuously hear that client demand – in other words, a business need – is the driving force behind change, rather than the inherent recognition that women matter. As the recently departed Ruth Bader Ginsburg put it: "Women belong in all places where decisions are being made. It shouldn't be that women are the exception."
More than ever, we need to pay attention to women and their needs, be they in junior or senior positions.
No doubt change is coming, but it won't come fast enough unless men readily extend a helping hand and women opt to take charge. In India and China, for example, they are increasingly leaving behind traditional, male-dominated, law firms to set up their own operations.
With steadfast belief in themselves, women are taking a stand, making a generational shift happen and putting in the effort to mentor their younger counterparts. They are becoming the change they had wanted to see in their youths.
In the midst of all this, Millennials like me are watching and taking notes.
Copyright © Law Business ResearchCompany Number: 03281866 VAT: GB 160 7529 10