Catch up on the most important life sciences IP developments from the past month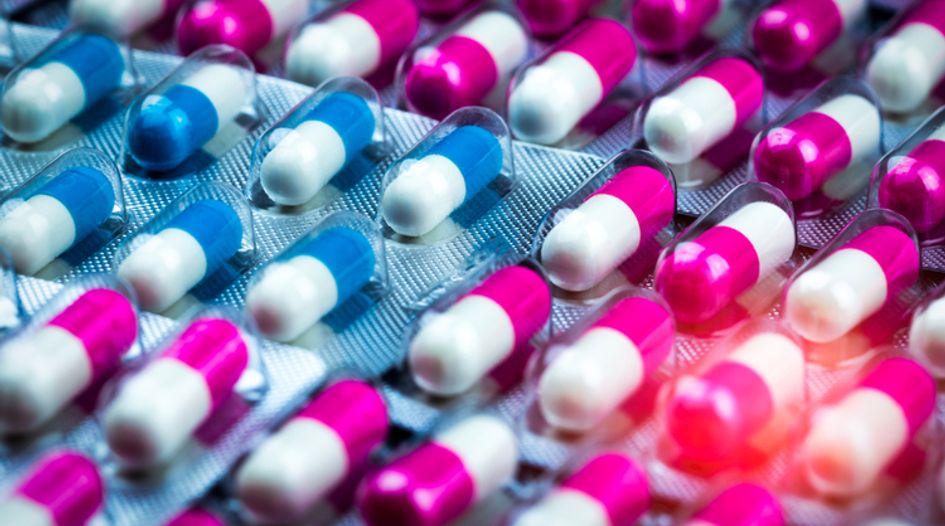 Legal radar
CJEU ruling could be bad news for generics – A recent decision by the Court of Justice of the European Union (CJEU) on the IP Enforcement Directive means that generic companies may not necessarily be eligible for damages following preliminary injunctions issued on the basis of patents subsequently found to be invalid. Writing for IAM, Bálint Halász of Bird & Bird reported that the court, in its preliminary ruling in C-688/17 (Bayer Pharma AG v Richter Gedoen Nyrt and Exeltis Kft), has opined that a generic is not entitled to compensation unless the preliminary injunction "was unjustified when it was ordered". This judgment goes against the opinion of Advocate General Pitruzzella, who recommended that a party on the wrong end of an injunction should not be deprived damages, even if it launched at risk.
India's patent office appeal board paralysed again – IAM reported that India's Intellectual Property Appellate Board (IPAB), the patent office's key IP tribunal, has ground to a halt following the retirement of its leader Justice Manmohan Singh. Without a replacement lined up, the board now lacks the member of the judiciary it needs – alongside at least one technical member – to review patent office decisions.
Court of Appeal clarifies UK law of insufficiency – In Anan Kasei v Neo Chemicals, the Court of Appeals rejected an appeal against an earlier decision finding that an Anan Kasei patent for ceramic oxide compounds is sufficient. In doing so, it provided extra clarity on the law of sufficiency, which is of great importance for companies in the life sciences. Justice Floyd did not accept Neo's argument that the limiting term "consisting essentially of" – used in claim one of the patent – meant that the patent was invalid for "ambiguity insufficiency". He stated that a claim must be "conceptually uncertain", rather than having fuzzy or doubtful boundaries (as the patent in question did), to be considered insufficient. The term "uncertainty insufficiency" should be used in preference to the oft-used legal expression "ambiguity insufficiency", he opined. He also rejected the contention that claim one of the patent was insufficient on account of its breadth (it covers a whole class of compounds). Justice Floyd noted that to establish insufficiency it is necessary to demonstrate that the claimed invention – however broad – is not disclosed clearly and completely enough by the patent for use by the skilled person.
Federal Circuit Tarceva decision is good news for oncology patent owners – In a precedential judgment, the US Court of Appeals for the Federal Circuit (CAFC) overturned a PTAB decision to invalidate a cancer drug patent belonging to Osi Pharmaceuticals on obviousness grounds, IAM reported. Despite prior art disclosing that the drug was entering Phase II clinical trials, the appellate court rejected the board's "reasonable expectation of success" conclusion, opining that efficacy data was required for such a finding given the highly uncertain nature of oncology innovation. The opinion will reassure companies developing cancer treatments, whose R&D success rates are unusually low.
CAFC upholds reversal of Merck's $2.54 billion patent infringement award – The Federal Circuit backed a district court judge's decision to overturn the $2.54 billion damages awarded to Merck in its dispute with Gilead Sciences over its hepatitis C drug patent. The compensation – among the largest ever in an IP case – was awarded to Merck in 2016 by a Delaware jury that found Gilead's Sovaldi and Harvoni infringed patent '597. However, Judge Stark of the District Court for the District of Delaware found last year that the patent in question was invalid for non-enablement. The appellate court has now agreed with Judge Stark.
Federal Circuit affirms patent invalidation in HZNP Medicines v Actavis – The CAFC upheld a district court decision to invalidate multiple claims of patents asserted by HZNP Medicines against Actavis, which planned to market a generic version of the plaintiff's osteoarthritis drug Pennsaid. All the patent claims except one were ruled invalid for indefiniteness. In a dissenting judgment, Judge Newman expressed concern about the majority's opinion that the term "consisting essentially of" was indefinite as used in the asserted patent claims. This, she argued, could "cast countless patents into doubt".
Legislation and policy radar
UK general election could result in a paradigm shift on pharma IP –There will be a general election in the UK on 12th December. With the opposition Labour Party proposing to make a radical departure from the country's existing approach to IP and medical innovation, the vote could be a hinge moment for the life sciences industry. This article takes a detailed look at the Labour Party's proposals – and what they could mean for biopharma patent owners.
California introduces first-of-a-kind reverse payment law – Settling patent litigation in the US may be about to become more difficult, following California's passing of a new state law that aims to clamp down on anticompetitive reverse payment settlements, IAM reported. AB-824: Preserving Access to Affordable Drugs, which will come into effect in January 2020, will make it presumptively anticompetitive for a generic to agree to delay the sale of a drug having received "anything of value" in the settlement. The first state law of its kind, the bill adopts a broader definition of reverse payment settlements than existing federal law and may lead to an uptick of antitrust actions against patent litigants.
US patent thicketing legislation on hold for now – Proposed bipartisan legislation to allow the US Federal Trade Commission (FTC) to take action against companies suspected of patent thicketing is being blocked by Democratic senators seeking assurances about broader plans to tackle high drug prices, Politico reported. Bill HR3, Lower Drug Costs Now Act of 2019, put forward by Republican John Cornyn and Democrat Richard Blumenthal, targets companies thought to be acquiring large numbers of patents on a drug product merely to deter competition. But, while Democrats in the Senate sympathise with its proposals, they are seeking to have it bundled with other proposals in a larger prescription drug bill.
Market radar
UCB shells out $2.1 billion for rare disease specialist – Belgian company UCB agreed to spend $2.1 billion on US biotech Ra Pharma, which owns zilucoplan, a late-stage asset targeting rare diseases such as generalised myasthenia gravis (gMG). UCB already possesses rozanolixizumab, another phase 3 candidate for gMG – one of the reasons company CEO Jean-Christophe Tellier said the Ra is "an excellent strategic fit".
Roche $4.3 billion gene therapy acquisition set to be approved – Roche's $4.3 billion buyout of gene therapy specialist Spark Therapeutics has been given the go-ahead by US regulators after facing delays over antitrust problems. The deal – announced back in February – promises to strengthen the Swiss big pharma's position in the haemophilia space, where it already sells blockbuster Hemlibra, by bringing Spark's SPK-8011 into its portfolio. But it was thought that Roche would be forced to divest assets in order to close the deal, after the US Federal Trade Commission made a rare second request for information in June. But the commission last month decided to not to file a complaint against the deal.
Strategy radar
Four key IP implications from the rise of orphan drugs – IAM analysed recent data showing that orphan drugs are becoming a more important part of pharma and biotech R&D – and industry innovators' bottom lines. To help professionals adapt their IP strategies accordingly, we examined four of the most important legal, commercial and political IP implications of this trend in this article.
Avoiding trade secrets pitfalls in the life sciences – In the latest of several recent trade secrets misappropriation lawsuits in the life sciences, it was reported that CSL Behring has filed a US trade secrets action against former executive Joseph Chiao, who it accuses of stealing protected know-how to use in his new position at Pharming. Given the rise of such disputes in recent years, IAM – with the help of leading experts – highlighted the tactics and strategies needed to protect trade secrets and avoid misappropriating others' know-how. Read more here.
Exclusive insight into IP strategy of an innovative generic – IAM featured an exclusive interview Centrient Pharmaceuticals' head of IP Jim DeYonker, who spoke about how the innovative generic is seeking to protect its process inventions around the world – especially in developing markets such as India and China. He explained why India is a good jurisdiction in which to begin an international patent enforcement effort, and described why the company is increasing its emphasis on trade secrets.
AstraZeneca's success – IAM did a deep dive into the strategic shifts that have seen AstraZeneca transform its fortunes since 2012, when a steep patent cliff saw its valuation fall by 15%, making it one of the poorest performing stocks among the big pharma companies. Overhauling its R&D approach in order to focus on the three key areas of oncology, cardiovascular, renal and metabolism, and respiratory, it also increased its emphasis on in-licensing and strategic partnerships. Here we break down what this has meant for the company's patent portfolio.
Copyright © Law Business ResearchCompany Number: 03281866 VAT: GB 160 7529 10