The top biopharma patent stories in September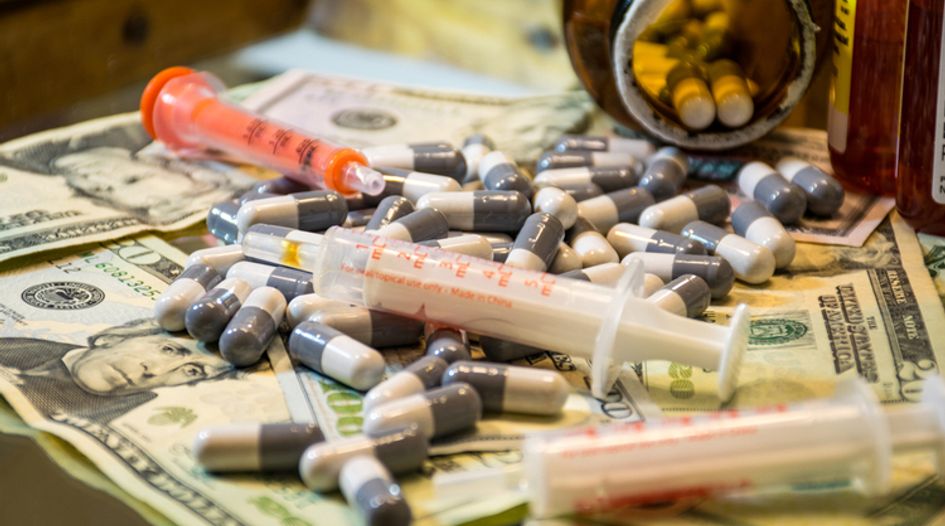 Legislation and policy radar
Looming Australian IP reforms are a concern for life sciences innovators – Australia is getting close to passing significant amendments to its IP laws. The Senate's Economics Legislation Committee approved a bill that would abolish the country's innovation patent system, make changes to compulsory licensing and Crown use, create new grounds for re-examination and introduce an object clause into the Patents Act. This IAM article drills down into the reforms and explains why innovators in the life sciences may have cause for concern.
Naturally obtained plants and seeds should not patentable say MEPs – Members of the European Parliament passed a non-legislative resolution that fruit, vegetables or animals obtained from conventional breeding processes, such as crossing, must not become patentable because open access to plant material is essential to the innovation and competitiveness of the agricultural and horticultural sectors. The decision was made against the background of a recent controversy concerning EPO president Antonio Campinos' request for the office's Enlarged Board of Appeal to reconsider its ruling that such inventions can be protected.
UK Labour Party seeks to weaken pharma IP – The UK's official opposition Labour Party would use compulsory licensing to lower the price of patented drugs if it were to win a general election, its leader Jeremy Corbyn said. The policy was unveiled at the party's annual conference as part of its Medicines for the Many framework, whose accompanying policy document mentions patents dozens of times. Labour claims that legal monopolies "provide excessive financial rewards to patent holders" and that the current system of healthcare innovation is failing. SPCs, marketing exclusivity and data exclusivity are all called into question. "Brexit might present an opportunity for the UK to move away from these EU rules, while remaining in the EU could give the UK the chance to collaborate with other countries to place them under review," it states. In the medium term, it is recommended that the UK should follow India, Argentina and Brazil and review the stringency of its patentability criteria. Innovation ought to be supported increasingly by direct grants, prizes and subsidies, rather than monopoly-based profits, Labour says.
Senators tell FTC pharma mergers should be scrutinised – In a letter to the US Federal Trade Commission Chairman Joseph Simons, nine senators - including eight Democrats and independent Bernie Sanders - called upon the commission to scrutinise the "ongoing consolidation of the pharmaceutical sector" through mergers more closely. They argued that these deals, including recent AbbVie and Bristol-Myers acquisitions, give rise to serious antitrust concerns by threatening innovation and increasing big pharma's negotiating leverage. In particular, the legislators said, it is important to ensure that, in the interest of ensuring competition, when drug divestments are necessary the most viable product is the focus.
Legal radar
Latest CJEU developments disappointing for those seeking SPC clarity – There were two major developments at the CJEU relating to Supplementary Protection Certificates: the court declined to hear Eli Lilly v Genentech (C-239/19) concerning the ability to obtain an SPC on the basis of a third party's marketing authorisation; and Advocate General Gerard Hogan published his opinion on the pending references Royalty Pharma (C-650/17) and Sandoz v Searle (C-114/18), merged into a single referral by the court earlier this year, which concern the interpretation of Article 3(a). Both are likely to disappoint those hoping for greater clarity on SPC law and are analysed in detail here.
General Court of the European Union creates specialised Chambers – As part of a reform to the EU judiciary, the number of General Court judges was increased from 46 to 53 and the court has been reorganised into 10 specialised Chambers, six of which will deal with intellectual property matters. These six include Chambers dealing specifically with plant variety rights, designs and trademarks, but unfortunately none focussed on Supplementary Protection Certificates – which raise complex questions that would be better answered with specialist knowledge.
Indian high court rules injunctions cannot be maintained pending patent revocation appeals – IAM reported on the decision of the Delhi High Court that infringement actions cannot be maintained when the patent-in-suit is revoked, regardless of whether the revocation is being appealed. The ruling related to a dispute between Novartis and Natco Pharma, in which the latter was accused of infringing a patent covering ceritinib, an active ingredient used for treating lung cancer.
Malaysia more patentee-friendly after rare Federal Court U-turn – IAM reported on the Federal Court of Malaysia's third ever patent decision, in Merck Sharp & Dohme v Hovid Berhad. The ruling overturned its previous patent decisions, which held that dependent claims should be automatically invalidated if their independent claims are found invalid. The new decision has, therefore, saved patentees the need to embark on expensive and complicated redrafting.
First CAFC method of treatment patent invalidation raises new patentability worries – The Federal Circuit found a treatment method patent invalid for the first time in Ino Therapeutics v Praxair Distribution. This breaks with a string of judgments in which such subject matter has consistently been held patent eligible. While the majority of judges argued that Ino's invention was different to previous method claims that have come before the court, and therefore does not constitute a change of legal direction, a dissenting judge warned that the ruling "adds to the inconsistency and unpredictability of this area of patent-supported innovation". Read this article for an analysis of the court's reasoning.
Genentech dispute highlights rising importance of trade secrets to life sciences companies – Genentech settled a trade secrets misappropriation lawsuit against Taiwanese JHL Biotech, which it had accused of receiving confidential information relating to a range of best-selling biologics: Rituxan, Herceptin, Avastin and Pulmozyme. The favourable settlement saw JHL agree to discontinue work on four pipeline biosimilars, including a late-stage version of Rituxan. This IAM article explores the dispute, what it tells us about the growing importance of trade secrets in biopharma IP strategies and how proprietary information can be best protected.
Federal Circuit clarifies ruling on doctrine of equivalents – The CAFC went back on its previous opinion that "the doctrine of equivalents applies only in exceptional cases", which formed part of its May 2019 decision to find that Sandoz had not infringed Amgen's rights to filgrastim and pegfilgrastim. While the appellate court denied Amgen's request for an en banc rehearing, it issued an order removing the phrase "applies only in exceptional circumstances" from the original ruling.
Allergan and Duke University avoid sham litigation claims – The US District Court for the District of New Jersey threw out Akorn Inc's sham litigation antitrust claims relating to a series of patent infringement lawsuits launched against it by Allergan and Duke University. The decision is covered in more detail in this IAM article, which also explains why the growing number of sham litigation claims against pharma patentees face a tough challenge in court.
Plaintiff state entities cannot claim sovereign immunity, says CAFC – The US Court of Appeals for the Federal Circuit upheld a decision to transfer the venue of a patent lawsuit between the University of Texas and Boston Scientific. Significantly it held in the precedential decision that state entities cannot claim sovereign immunity in lawsuits if they are acting only as plaintiffs. The decision, and its implications for increasingly significant state-affiliated life sciences innovators, are examined in this IAM article.
Deal radar
Survey finds pharma execs eager for more deal-making – A KPMG survey of CEOs found that 43% executives in US life sciences sector have a "high appetite" for M&A, up from 33% last year. The poll, which included 193 life sciences CEOs (44 of whom based in the US), also found that decision makers in the sector see other forms of collaboration, such as licensing and joint ventures, as important to growth. Low interest rates, favourable stock prices, business-model transformation and improving market share all emerged as major factors motivating deal-making.
Lundbeck splashes $2 billion on migraine drug innovator – Lundbeck announced that it will acquire Alder BioPharmaceuticals, the owner of late-stage migraine treatment eptinezumab, for $1.95 billion. The deal reflects the strong tendency towards specialisation and consolidation in the sector, as the Danish company already has a significant presence in the neurology space. The buyer will also pick up ALD1910, an antibody designed to prevent migraines, from the Seattle-based Alder.
Sumitomo Dainippon pays $3 billion for bumper licensing deal with Roivant – For a $3 billion upfront fee, the Japanese pharma will get licensing rights to 25 clinical programmes across 11 Roivant subsidiaries, as well as taking a 10% stake in the company. The deal will help Sumitomo to replenish its pipeline in the lead up to patent cliff for its blockbuster mental health treatment, Latuda. This is yet another illustration of the importance of outsourced innovation in the biopharma industry, and – like the recent agreement between Gilead and Galapagos – shows that highly-tailored IP licensing arrangements are one way of approaching this.
Celgene buyout means Bristol-Myers to turn towards external assets – Previously the only big pharma increasing its focus on internal innovation, Bristol-Myers Squibb will cease to be the outlier when it completes its acquisition of Celgene, EvaluatePharma analysis suggested. The new combined entity will get just 14% of its sales from organic projects, in contrast to the 20% plus (and increasing) share of Bristol-Myers Squibb's revenue that had been coming from such assets.
Copyright © Law Business ResearchCompany Number: 03281866 VAT: GB 160 7529 10