Keeping collaborations on course: five tips for trade secrets owners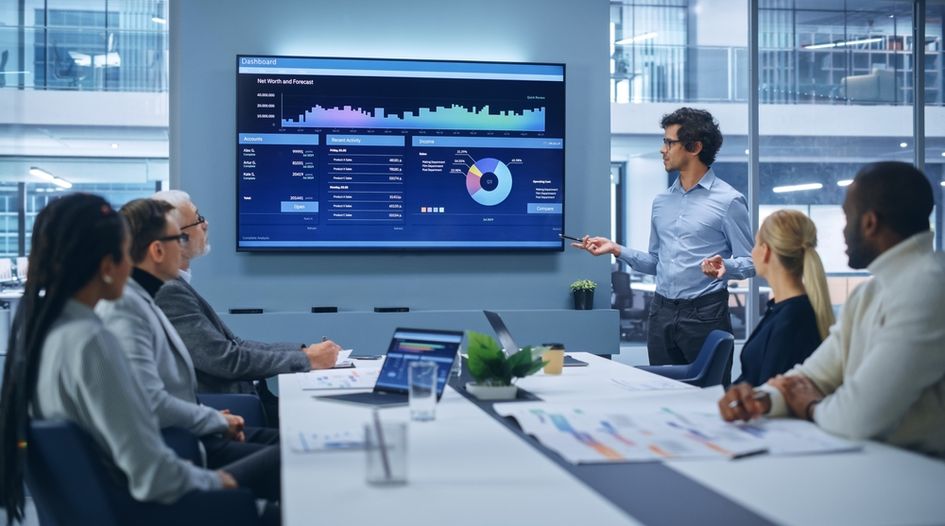 A trade secrets spat between California-based CitiSite, its affiliate Project Management Resource Group Corporation (PMRGC), and Nokia over a failed partnership in the smart poles space serves as a stark reminder of the potential pitfalls IP owners face when seeking to work together.
While the case is yet to play out in court, Nokia is facing accusations of misappropriating trade secrets shared with it during pre-collaboration discussions and breaking two non-disclosure agreements.
Allegations of intellectual property leaks arising from R&D collaborations are one of the most common types of trade secrets dispute, so here are some tips for minimising risk in situations where IP is being shared or developed together.
Build foundations
Often, fatal errors happen because companies underestimate the importance of proper preparations. According to John Pryor, CEO and founder of UK-based Exalt IP Strategy Consultancy, very few businesses do the legwork to put the necessary pillars and foundations in place.
Parties need to identify and acknowledge relevant trade secrets in existence at the start of the collaboration (background IP), as well as develop a detailed plan for how to manage new trade secrets and commercially valuable know-how generated during the partnership (foreground IP).
Most importantly, they need to agree beforehand on who will own which trade secrets in the event if the collaboration breaks down.
"I think that's probably the least understood aspect of collaborations," Pryor says. "But having that sorted out would prove extremely useful in case there is a dispute after some years, and the company is required to demonstrate the ownership of particular trade secrets at that particular time."
Add a strong survival clause to NDAs
To build in an additional protective layer for trade secrets, Tim Londergan, the founder and CEO of Tangibly, underlines the importance of including a survival clause in relevant NDAs.
When using a time-limited NDA, the party owning valuable confidential information should include an exception regarding trade secrets, spelling out that they will be protected unless and until the information ceases to be trade secret.
"The point is that trade secrets are those special things that last longer than the NDA itself," explains Londergan. With the need to have a survival clause, comes the importance of deciding what will be covered by the survival clause. For instance, if the survival clause is to protect trade secrets, the owner of the trade secrets must provide a very clear definition of them in the first place.
"Some companies will have a good NDA, a good survival clause, but then they won't take the step of doing the definitions right and documenting it. And then the survival clause is kind of worthless," Londergan says. "Whether it's your employee or a partner, tell them it's a trade secret if it is. Just be very, very, explicit. That's a principle that for some reason a lot of people don't find intuitive."
And different interests of the parties need to be anticipated: those sharing sensitive intelligence might seek a longer duration for an NDA than those receiving the information, while companies may also have different approaches to provisions detailing the limits on when and how shared information can be used.
"If you get sloppy on this, that's where you can get into trouble," Londergan says. Later this year, Tangibly plans to roll out an AI-powered tool for analysing NDAs and collaboration agreements for trade secret owning businesses to measure potential risks and outline pitfalls.
Keep an eye on external consultants
Once potential collaborators have shared important information under NDAs and identified some synergies, they need to draft and sign a collaborative agreement. "At this point, it's really difficult to specify in advance of the collaboration exactly what you're going to be doing and what you are going to need, but you have to do it as best as you possibly can," Pryor notes.
One of the key danger zones at this stage is not knowing who will be on the team you are collaborating with, especially if external consultants are involved.
"Do find out who they are," Pryor says. "If you have got somebody from a consultancy firm in your team without me being aware of it and they leave your team because their project has ended, moving to another company which might be my competitor, then there is a high risk for me that my trade secret will get leaked in direct or indirect ways, thus diminishing my competitive advantage."  
Be alert to information overspills
Keeping R&D teams separate from the rest of the staff, particularly from the group that is engaged with partners, can be considered to be a wise strategy for trade secrets management. However, not every strategist would approve of that.
Pryor has a firm belief that the best collaboration comes from a broad school of thought, involvement and engagement, and that best ideas sometimes get shared at a lunchtime. "You need that sort of creative, possibly semi-chaotic mix in order to get the best innovation. Information is the currency of innovation but therein lies a lot of risk," he adds.
It's hard to find a safe way to innovate, but a lot of trade secret-rich businesses have been keeping their crown jewels safely for decades. "Team members should just be advised to share the right ideas, not the secret ones," Pryor says.
Smaller businesses may be at a greater risk. If one is a university spinout, the opportunity of having a big pharma as a partner "might make them so enamoured with the possibility of the partnership that they overshare, overcommit and make serious mistakes all along", he warns.
Londergan also believes smaller companies need to be "very diligent" about what they share and with whom. "Remember less is more!" he says. "Always ask yourself 'is there risk associated with giving this person or a company a bunch of our information?  And ask your future partner whether they have an investment in a company that is like yours? Ask many questions." 
Peruse patents
When relationships go awry in R&D collaborations, Londergan advises trade secrets owners to start keeping an eye on the patent literature to see whether important, confidential information that was part of the relationship appears in the patent filings.
Pryor's best tip, too, is to think beyond the collaboration.
When a couple gets married, very few would mention what happens if they get divorced. Thinking this is wrong in the context of business relationship, Pryor warns there must be rules and stipulated processes to follow should there be a falling out between the partners or when the collaboration agreement simply comes to an end.
His advice to IP specialists is to take care of these issues before entering collaboration "because trying to do it after, is messy, difficult and costly".
For him, planning a company's IP strategy resembles to a chess game: "It's all about thinking several moves ahead."
Copyright © Law Business ResearchCompany Number: 03281866 VAT: GB 160 7529 10