IPBC Asia Day One report - all the highlights from another sell-out event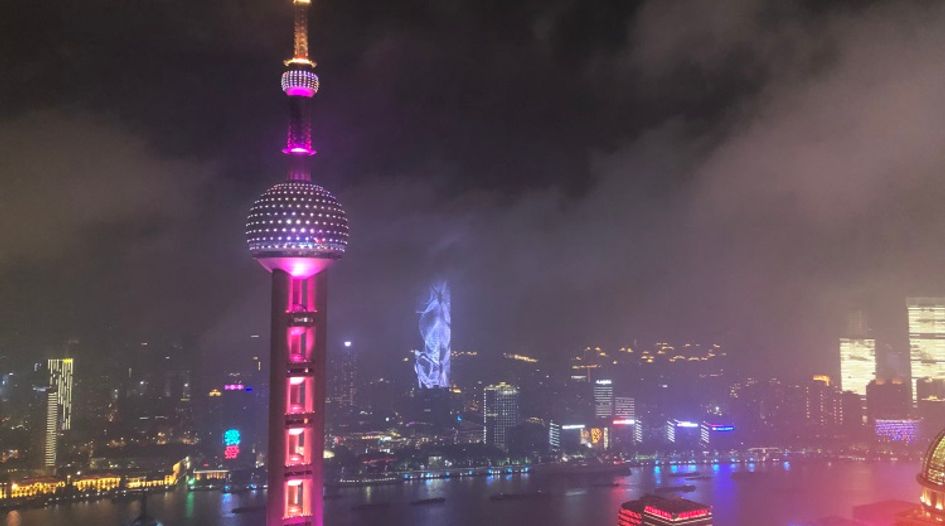 The first day of IPBC Asia 2018 is done and dusted. The 450 delegates are now enjoying a cocktail reception before heading off to the IP Asia Elite Gala Dinner and Awards. We'll have more news of that tomorrow, but in the meantime here are some of the highlights from the event so far, as told by IAM editor Joff Wild (JW), Asia-Pacific editor Jacob Schindler (JS) and life sciences reporter Adam Houldsworth (AH) ...
China's choice – Speaking in the Asia IP Elite plenary session Lenovo's vice-president of IP Ira Blumberg was clear that his company's home jurisdiction had every chance of becoming the world's number one patent litigation venue sometime in the near future. There are a few reasons for this, he explained. First off, it's a simple question of size: not only are there a billion plus, increasingly affluent, Chinese consumers, there is also the sheer number of patents – as everyone knows, filings and grants in the country dwarf those elsewhere. Then there is the emergence of specialist IP courts, including the recent announcement of the creation of a central IP appeals court to be housed in the Supreme People's Court in Beijing. On past performance, all can be considered as being broadly pro-patentee. Next into the mix are the remedies available to successful plaintiffs: awards damages are growing and, crucially, injunctive relief is a regular part of the equation. Finally, for Blumberg, there is the slam dunk: almost 100% of high-tech products are either manufactured or assembled in China. Thus, as an asserter you can go to one court in one country and hit any potential defendant very hard indeed in the knowledge that if you win you can basically shut it down and get a decent sized pay-out to boot. What is not to like? Well, for Blumberg, there was one potential fly in the ointment. If damages go too high, he claimed, and if paralysing injunctions are handed down with growing frequency, then high-tech companies are going to start to vote with their feet by moving their operations to other countries where the regimes are friendlier – read less pro-patentee. It's a fine line for the Chinese authorities to navigate: a strong patent regime makes investing in R&D and innovation more attractive; but conversely could make building and maintaining factories to put innovative products together far less enticing. A rapidly-growing economy like China's, with untold mouths to feed, needs both. The positive for the government is that upping sticks and heading to pastures new is no easy or cheap task, so there is an element of wriggle room. Alternatively, it could be that the easiest way to avoid any problems is for companies to be more careful about infringing in the first place. (JW)
Recovery time - A note of optimism was struck in the afternoon's patent buying and selling masterclass, with expert panellists reporting an uptick in transactions following several years of poor market performance. Revealing the results of Richardson Oliver Law Group's annual study of the brokered patent transaction market for IAM, firm partner Kent Richardson pointed out that more patents are being sold overall, with greater revenue being generated - up to $353 million from $300 million – while overall prices are stable, despite a 30% drop in the average price of single asset deals. Jim Weisfeld of Intellectual Ventures said his organisation had been involved in more patent transactions in the past year, and he observed an increased the levels of capital being made available for IP purchases; while Houlihan Lokey's Elvir Causevic and Don Merino of Asia Patent Group echoed this. Causevic highlighted the growing preference of buyers for large, international patent portfolios. Purchasers increasingly insist on seeing a claim chart before buying, with UK, German and Chinese rights alongside US patents often seen as deal-breakers, he said. (AH)
5G race is on - Qualcomm senior vice president of engineering and legal counsel Liren Chen revealed this morning that the company's 5G licensing programme is already up and running. The US chipmaker has signed up more than 20 5G licencees worldwide, according to its latest investor guidance. According to Chen, a "fairly large portion" of these are Chinese firms. Qualcomm's rates, which are 2.275% for single mode 5G handsets and 3.25% for multimode handsets, were first reported by IAM in November year. One reason for the strong uptake so far in China might be that the company has, as Chen explained, essentially taken the terms of its settlement agreement with China's National Development and Reform Commission (NDRC) and expanded them to be available worldwide. In May, Qualcomm announced it would add 5G patents to that package at no additional cost. "What we're doing is including more technology […] in the offering without increasing the price," QTL president Alex Rogers said at the time. Qualcomm's policy shows the increased influence of Chinese regulators on the global licensing market. With seven of the 10 biggest mobile vendors based in China, it makes sense for the company to orient its policies around the country's rules. The question is whether that is enough to pacify the likes of Apple and Huawei. (JS)
High stakes - Talking of Qualcomm, the importance of its current dispute with Apple was made very clear by Ira Blumberg during the morning's IP Elite plenary. Put simply, Lenovo's IP head stated, what is at play is whether the IoT will be a litigator's dream or an implementer's paradise: will most of the licensing heavy-lifting will be done by a small group of companies that provide cellular-enabling chips to the global market; or will it be the multiple makers of the end products containing those chips who will be in the sightlines? If it turns out to be the latter, that means endless IoT businesses – from auto companies to wrist device makers – having to negotiate with patent owners, with all the possibilities for breakdown and disputes that entails. Litigators across the world will have their fingers crossed. (JW)
Southern accent - After lunch, delegates were given a glimpse into some of the patent system developments and key IP challenges in south and southeast Asia by panellists from Singapore, India, Malaysia and Thailand. Governments and companies across the region are increasing recognising IP as a key driver of economic growth. Korada Supat of PTT Global Chemical Public Company explained that the Thai government is currently seeking to reduce backlogs at the country's patent office; and its Prime Minister has recently approved plans to recruit more examiners. However, she lamented that those patents that are granted are rarely commercialised. This is because innovation often takes place at a pace too slow to keep up with commercial trends; there is a lack of commercial support for researchers and academics at universities; and potential patent buyers are in short supply. Her company, she said, is seeking to work with more universities to overcome these challenges. For her part, Elaine Tan of Razer in Singapore commented that many inventors in Asia are too conservative, assuming that their innovations will not be patentable unless ground-breaking. As a result, her company is actively working to encourage and incentivise its R&D staff to seek patents. All of the panellists noted that the IP teams at their companies have grown quickly in recent years, and that the number of dedicated IP professionals at universities in the region has increased exponentially too. (AH)
Trade war talk - IPBC delegates got an immediate reaction to the weekend's reported US-China trade war truce during the morning's Mandate to Innovate plenary from Yang Guohua, who played a central role in US-China IP negotiations during an 18-year career with China's Ministry of Commerce. Meeting at the G20 summit in Argentina, Donald Trump and Xi Jinping agreed to continue negotiating over IP and other issues over a 90-day period. While press reports suggest those talks will address "structural changes" in China, Yang said he does not know what that might entail. Paradoxically, Yang, who previously served as IP attaché to the Chinese embassy in Washington DC, identifies a lack of disagreement as a problem with the discourse around the trade dispute: "If you look at China, from the laws to the leaders, they all agree on the fact that China should impose more stringent IP protection." The Tsinghua University School of Law professor also pointed out recent improvements to China's legal system and statements by leaders including Premier Li Keqiang saying that 'forced tech transfer' is not practised in China. "Where does the disagreement lie?," Yang asked. "This is what I'm feeling very strange about." (JS)
Data time – It was no surprise that the Fourth Industrial Revolution, the Internet of Things and 5G were big talking points during the morning's Asia IP Elite plenary. Kenichi Nagasawa, the head of IP and legal at Canon, spoke in depth about how something he had expected to begin to have an impact in 2020 was already well entrenched and posing challenges for companies such as his own. One of the areas where this is undoubtedly true is in data. With so much being created so quickly, how to manage it, protect it and create value from it are all major issues – and in many cases it is the IP function that is having to do a lot of the heavy lifting. Up to now, data has been an issue for entities in just a few very defined areas, but with the IoT set to explode that looks likely to change. As Santosh Mohanty, head of IP and product engineering at Tata Consultancy Services noted, in the future every company will be a tech and data business.  So, wherever you are in the world, if you are not already making yourself very familiar with data-related issues, you should be. You will not be able to do your job effectively if you don't. (JW)
Don't jail trolls – Judge Kong Xiangjun, the former chief judge of China's Supreme People's Court's IPR tribunal, told attendees in the Mandate to Innovate plenary that courts should rely on civil not criminal remedies when dealing with abusive patent litigation. The comments were a response to a questioner who said her company – a pharmaceutical business based in Wuhan – is suffering from NPE litigation and asked how judges should differentiate between NPEs and other patent owners. Kong stated that the recent criminal charges against a patent troll in Shanghai show a need for clearer procedures for dealing with potentially abusive or frivolous cases. "I don't think criminal measures are a good way to go," the judge concluded. "But we should improve civil procedures and civil laws to close this gap." Trolls and NPEs are an increasing fact of life in China and making the distinction between different behaviours is something the courts will need to pay a great deal of attention to. As Eeva Hakoranta, the head of IP at Nokia Technologies noted, just because a company does not make a product does not mean it does not innovate. Courts in other parts of the world sometimes forget that. In China, it is to be hoped, they will not. (JS)   
No US, no problem - Yesterday, Presidents Trump and Xi called a time out in the trade war between the US and China that has a very strong IP element to it. Perhaps because of the ongoing spat, it is noticeable that there are fewer American delegates to IPBC Asia than we have had in previous years. However, we still have a sell-out on our hands because the numbers from the event's home region are on the rise, with fully 70% of all attendees hailing from Asia-Pacific countries. That confirms something we already knew – that Asia is a hugely important IP market; and something that has been becoming apparent for a while – top tier Asian companies are now focused on IP value creation as a core business goal. For the long-term health of IPBC Asia, that is very good news indeed. For the record, the top 10 points of origin for delegates to this year's event are, in descending order: China, the US, Japan, Singapore, Taiwan, India, Korea, the UK, Hong Kong and Germany. By contrast, for this year's Global event in June in San Francisco, it broke down like this (in descending order): the US, the UK, Germany, Canada, Japan, China, South Korea, Australia, France and Finland. (JW)
Trade secret tricks - A key theme to emerge in the first plenary session of the day was the importance of having a well-rounded IP strategy that extends way beyond patent protection. Trade secrets, it was suggested, are an important part this - especially for those inventions which companies do not wish to disclose. Alibaba's chief patent and technology counsel Amy Xu said that protecting trade secrets has been a challenge for her company and others in China and beyond. Having tightly-drafted employee agreements, and enforcing them, is crucial for protecting trade secrets, she said. Alibaba often takes internal action against those violating established procedures and turns offending parties over to the authorities when necessary. But, just as important she stressed, is the need to educate staff about the issues. "Often employees have come straight from college, which is an open environment. They need to receive extensive training on how to work in a proprietary environment," Xu commented. (AH)
Auto focus – In this afternoon's session on the advent of 5G, Yoshihiro Endo of Honda summed up what is the dominant view among Japanese automakers on licensing: deal with our suppliers. But Endo, who is general manager of the company's motorcycle and power product IP division, made clear that that position does not arise out of an unwillingness to pay for IP: "At the end of the day, if suppliers pay the licence fee, they will simply pass the costs on to automotive companies, and we will bear the cost." However, Endo suggested that suppliers are better placed to negotiate deals with licensors effectively: "It's more appropriate for the supplier to assess SEPs and maybe identify key patents and discuss their validity." IP departments in the sector will need more capacity if they are going to negotiate across the breadth of the technology areas incorporated into modern vehicles. "It's almost impossible for us to deal with all components at once," Endo lamented.
Top Trumps - This being an IPBC event, talk of deal-making in the networking sessions is never far from anyone's lips. During a chat at yesterday's opening reception high up on the roof-bar of the Ritz Carlton Pudong as the rain fell and the lights from the city shone bright against a pitch black sky, one old China hand told me he had seen a real difference in the way that local companies approach licensing negotiations since what he termed ZTE's "near-death experience". Whereas in the old days, any number of strategies to delay and to avoid making payments were commonplace, all of a sudden change is in the air: it's much less difficult to get a hearing, to get talks underway and progressing relatively smoothly. What happened to ZTE seems to have concentrated a lot of minds. Even though it was not directly IP-related, no-one wants to risk going down that path. "I don't agree with much President Trump says and does," my companion reflected, "but there does seem to be something in the way he deals with China issues. My life easier than it used to be." (JW)
Marconi chooses Beijing – This morning, the Marconi Group announced the official opening of an office in Beijing, its first in China. GM and VP of Asian markets Roger Tu, who joined the company last February, praised the progress made by Chinese companies in the IP sphere during this morning's China-focused plenary session, Mandate to Innovate. Those are the companies that Tu, a former IP executive with Foxconn and Ericsson, is charged with building relationships with on both the licensor and the implementer sides. Marconi's IoT-focused licensing platform Avanci announced ZTE as a founding member two years ago. With Nokia joining the alliance last month, Huawei is one of the biggest SEP owners that is not on board. And a whole host of Chinese firms will be key licencees in the IoT verticals Avanci is aiming to service. It's a big job for Tu and his team, but the opening of an office shows that it is one they are committed to.
A clear divide? – A discussion point in the Asia IP Elite session revolved around how corporate IP professionals are reworking their approaches in response to technological and industrial  change. Panel members were at one in highlighting what they saw as a sharp difference between the way patents are used in the high-tech and pharmaceuticals sectors. In pharma, they agreed, patents give crucial monopoly rights that enable companies to recoup large drug R&D investments. On the other hand, the rapid pace of change in the high-tech space, the panel suggested, means that patent protection is far less important for gaining competitive advantage. Instead, it serves a defensive function and is all about securing freedom-to-operate and fending off patent assertions. But the panel's insistence on the distinction between patent strategies in high tech and biopharma may have been misplaced. There is a growing school of thought in the life sciences that a number of trends in the industry will see many of the traditional differences between how patents are used in tech and pharma break down. It was a view recently set out by Kirkland & Ellis' Daniel Lim in a recent IAM article. The development of new platform technologies in the life sciences, and the increasing use of machine learning and artificial intelligence across a range of healthcare applications, Lim suggests, will lead the prosecution and litigation strategies of innovators in the sectors to converge. If that is the case, the opportunities for IP value creation in the Asian life sciences sector will grow. For the IP strategists attending this event in Shanghai that's a beguiling scenario. (AH)
Copyright © Law Business ResearchCompany Number: 03281866 VAT: GB 160 7529 10