IP Hall of Fame 2020 inductees announced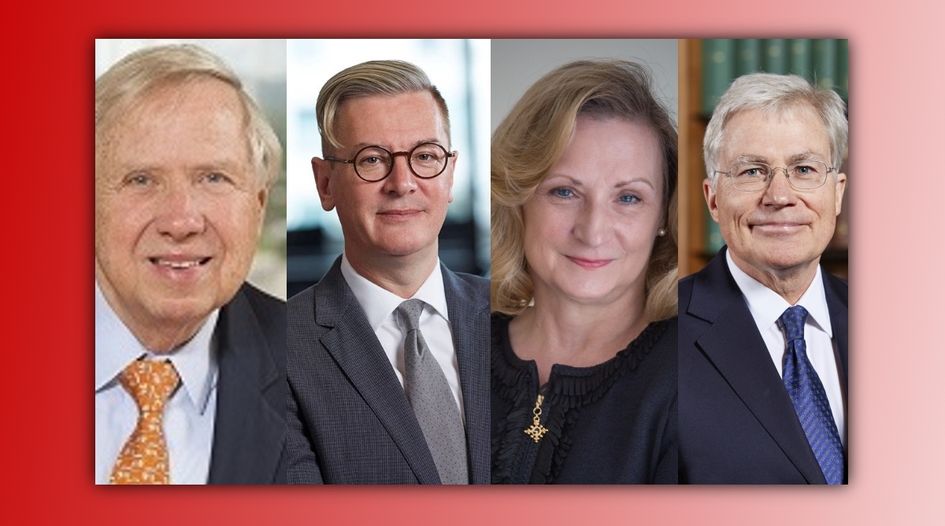 Following a nomination process that began in February, and a subsequent vote by the IP Hall of Fame  Academy members – who have the final say on who we inaugurate – today we are delighted to announce that the five inductees into the IP Hall of Fame for 2020 are:
Arturo Alessandri Besa: A distinguished lawyer and politician, Alessandri Besa served in Chile's Chamber of Deputies and Senate, and was a presidential candidate in the country's 1993 election. Having joined the Chilean Bar Association in 1949, he played an important role in discussions leading up to the passing of the country's Industrial Property Law in 1991. He served as vice president of the Inter-American Association of Industrial Property (ASIPI) between 1976 and 1979, and founded the Alessandri law firm.
Professor Graeme Dinwoodie: An internationally-renowned trademark law scholar, Dinwoodie is also a celebrated teacher. He is the Global Professor of Intellectual Property Law at the Chicago-Kent College of Law, having previously held chairs at the University of Oxford and Queen Mary College, University of London. In 2008, INTA awarded him the prestigious Pattishall Medal for Teaching Excellence. Dinwoodie has advised WIPO on private international law and the United Nations on the protection of traditional knowledge.
Lord David Kitchin: A justice of the UK Supreme Court since late 2018, Lord Kitchin is the first specialist IP judge ever to be appointed to the country's highest court. He was made a judge of the High Court of England and Wales, Chancery Division in 2005 before being appointed a senior judge of the Patents Court two years later. Between 2009 and 2011, he served on the Enlarged Board of Appeal of the European Patent Office, before being appointed Lord Justice of Appeal. All of this followed a distinguished career as a barrister beginning in 1977.
Louis Pirkey: Pirkey has been one of the most accomplished trademark lawyers in the United States over the course of a career spanning more than four decades. Having served as president of the AIPLA and been a member of INTA's Board of Directors, he also founded boutique law firm Pirkey Barber, where he continues to practise on behalf of some world's best-known brands.
Teresa Stanek Rea: the first woman ever to serve as under-secretary of commerce for intellectual property and director of the USPTO, when she took the posts in an acting capacity following the resignation of David Kappos in January 2013, Stanek Rea played a pivotal role in the implementation of the America Invents Act.  A former president of the American Intellectual Property Law Association, Rea is passionate about increasing diversity in IP law and is currently vice-chair of the IP group at law firm Crowell & Moring, LLP.
Reacting to the news of their inclusion, this year's new inductees said the following:
"I am honoured to have been selected as an inductee to the IP Hall of Fame and delighted to join such an eminent group of prior recipients. They include luminaries who have shaped our field and whose work has informed my research.  I have been privileged to teach intellectual property law to so many wonderful students. My students have been a constant source of inspiration and have prompted me to think harder about the subject of intellectual property law.  I am grateful to all my colleagues and students for enabling me to earn this accolade." Graeme Dinwoodie
"It has been my great good fortune to have worked in the IP field for the whole of my career, first as a barrister and then as a judge. There are very few aspects of modern life which are not touched by IP law in one way or another and this and its ever growing importance to business and individuals make it an endlessly fascinating subject. I feel very honoured to have been selected for the IP Hall of Fame and greatly look forward to meeting and working with Academy members in the years to come, many of whom I already know well and hold in the highest regard." Lord Kitchin
"I have been privileged throughout my career in Intellectual Property law to be surrounded by talented law partners and associates, astute clients, instructive adversaries, and a supportive family.    I founded my current firm with Bill Barber and Steve Meleen, fabulous colleagues and two of the best intellectual property lawyers on the planet.  They and others have guided me in the right direction and produced outstanding work bearing my name.  I am forever grateful for their efforts, and deeply honored to be elected to join so many champions of intellectual property in the IP Hall of Fame." Louis Pirkey   
"I am honored and humbled to be selected for membership in the IP Hall of Fame.  As a member of the IP community for almost 40 years, I have had a great deal of respect for the talented members of the IP Hall of Fame.  The importance of IP to the economy continues to increase and it is clear that IP is a great motivator for innovation.  I thank the Academy for this honour and I thank the many IP practitioners whose vision created the systems and precedents that we rely on today." Teresa Stanek Rea
(Arturo Alessandri Besa has not yet been available for comment)
Started in 2006, the IP Hall of Fame honours outstanding individuals – living or deceased – who have made a game-changing, positive impact on the global IP landscape. New inductees are chosen by the IP Hal of Fame Academy – consisting of inductees from previous years, as well as other distinguished members of the global IP community – after a nomination process that begins in January. The full list of previous inductees can be found here.
Copyright © Law Business ResearchCompany Number: 03281866 VAT: GB 160 7529 10