Iancu makes US concerns about possible Chinese WIPO leadership clear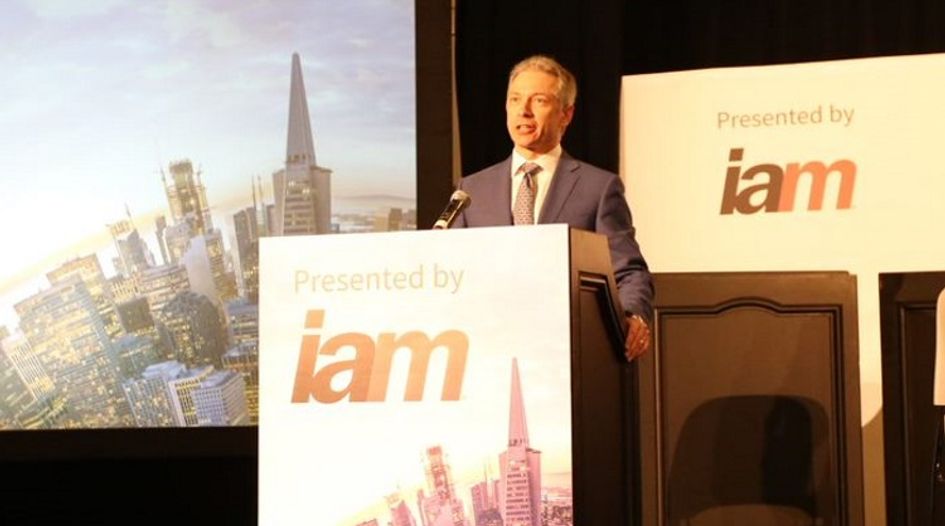 USPTO Director Andrei Iancu has added his voice to the debate about who should be elected as the next director general of WIPO, telling an event in Washington DC on Wednesday night that the head of the global body must come from a country with a strong record in IP.  
Iancu was speaking less than two months after a group of US legislators, including Democratic Senate leader Charles Schumer and rising Republican star Senator Tom Cotton, wrote to President Trump to voice their concerns over the election and their opposition to China's Wang Binying taking over from current WIPO head Francis Gurry.
Speaking at the launch of the US Chamber of Commerce's latest IP index, Iancu told IP stakeholders to "choose their partners carefully". Referring specifically to the upcoming WIPO election he commented: "If we are to be taken seriously that intellectual property is important to all of us, we must choose the next director general of WIPO who comes from a country that respects intellectual property rights." The candidate, he added, should also have a: "Proven record of strong intellectual property protection."
Unlike the letter from the group of US legislators, Iancu was not naming names but it has become increasingly clear that Wang Binying would not be an acceptable head of WIPO for the US. America's list of preferred candidates appears to be headed by Darren Tang from Singapore and also includes Marco Aleman from Colombia.
In their letter the US legislators claimed that: "Given China's persistent violations of intellectual property protections, including through trade secret theft, corporate espionage, and forced transfer of technology, the United States and its allies must stand firmly against [the Chinese nominee]".
In total, 10 candidates originally offered themselves up for election, though two have now dropped out. A special session of WIPO's Coordination Committee is due to take place at the start of March. Its members will recommend a candidate to become director general and this will then be ratified - or not - by the organisation's assembly of all member states in May.
Among other things, WIPO enables international patent filings via the Patent Cooperation Treaty and is frequently in receipt of applications - many of which may contain technically and commercially sensitive information - well in advance of national authorities. Applicants tend to deploy the PCT route for what they consider to be their most significant inventions. Chinese companies have become frequent users over recent years.
The PCT is currently overseen by US national John Sandage. However, it will be up to the new director general to appoint his or her deputies, based on nominations received from member states. IAM understands that the integrity of the PCT and who runs it are among the issues causing concern inside the Trump administration.
According to this op-ed which ran in the Washington Post last week, Secretary of State Mike Pompeo has been making calls to counterparts in other countries to urge them to back an alternative to China's Wang. The US's stance on the next WIPO head is usually in the purview of the State Department, with the Commerce Department - of which the USPTO is a part - weighing in on the relative strengths and weaknesses of the candidates.
Iancu's comments underline the degree to which the Administration is concerned over the outcome of the election and suggest that it is prepared to escalate efforts to see one of its preferred candidates chosen. However, should Wang prevail, the US would then have to decide whether to accept the decision or to continue the fight, perhaps by withholding funding or even deploying the nuclear option of withdrawing from WIPO altogether.
As IAM's Asia-Pacific editor Jacob Schindler wrote in December following the letter to President Trump, the WIPO election is shaping up into a "bruising leadership fight" with the ongoing geopolitical tensions between the two leading superpowers providing added frisson.   
The USPTO head's comments were made as he spoke at the official launch of the latest International IP Index from the US Chamber of Commerce's Global Innovation Policy Center. The US once again came out top in terms of overall IP protection and joint second in terms of patents.
Copyright © Law Business ResearchCompany Number: 03281866 VAT: GB 160 7529 10