IP is here to stay, but everything is going to change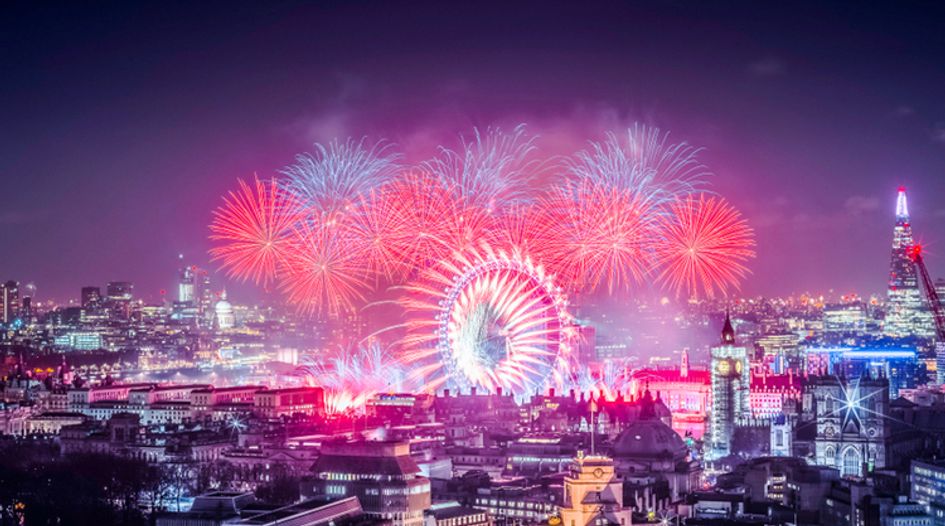 Next month we mark a major IAM milestone when we publish the one hundredth issue of the magazine, 17 years after it first appeared in July 2003. I was the launch editor, back then, having come up with the idea for a publication focusing on the business of IP a few months earlier one sleepless night in France. As thunder rumbled and lightning lit up the dark, dark sky, it dawned on me that I was approaching 40, had a young family to look after and did not have a clue what I was going to do with the rest of my life.
I had done a fair bit of IP journalism - first at the now-departed Copyright World, Patent World and Trademark World, and subsequently at MIP - but was then two years into a freelance career. It got me by-lines in outlets like the Financial Times but mainly involved corporate copywriting gigs that paid OK but numbed the mind and could never be relied upon as a regular source of work.
On that half-term holiday in Normandy, I realised carrying on as I was would drive me mad, so I racked my brains for a solution. Suddenly, it hit me: there was plenty out there about IP law, but no-one was doing anything about how IP can be used as an asset to secure market share, inform R&D decisions, drive revenues and build shareholder value. In the new century, brands, innovation and content would clearly be major economic forces, so that meant IP was only going to become more important. The time was ripe for a new kind of IP publication. The time was ripe for IAM.
However, there was a problem. Launching a magazine requires cash. You not only have to write it, you must produce, print and distribute it, too; you need people to design the pages, others to do the marketing, the proofing, the subscription sales and much more on top. It's an expensive undertaking. I didn't have the money. I needed to find a partner. To cut a long story short, I pitched the idea to multiple B2B publishers. They all said no. That's how I ended up with Globe White Page. It was the best thing that ever happened to me in my professional life.
They took everything off my hands, except the editorial. That was down to me. I chose the stories we would run, who would write them and the angles to take. It was my front cover, they were my headlines and my editing calls. The rest, though, the GWP crew took care of. And because they were smart, ambitious and hungry, they did it brilliantly. We managed to get 150 subscribers in advance of issue one and sold some ads on top. The business case had been made. We were off.
When I look at the contents page of the first issue now, there is a lot that looks familiar and some more which shows that we launched at exactly the right time. There were profiles of the IP strategies employed by the likes of Lucent, BT and Unilever, we had a piece on the policy challenges facing pharma patent owners, and another which explored the IP ignorance of most mainstream business investors. Similar articles could find their way into an issue of IAM now.
Two other features, though, carried strong hints of what was to come. We ran the news that Marshall Phelps had been lured out of retirement by Microsoft to do what he had done in the 1990s at IBM – reinvent a big technology company's approach to IP; and there was an intriguing piece on a new Chinese investment by Qualcomm, which showed that the country was in the process of moving higher up the innovation chain. The embrace of sophisticated IP strategy by BigTech and the rise of China are, for me, two of the defining trends of the last 17 years.
More down to luck than judgement, then, we hit the zeitgeist and we grew. As we did, more people who mattered learned who we were. That meant we got more insights, stronger stories and plenty of exclusives. So, we grew some more. We launched our website in 2006 (how ridiculous is it that we waited three years to do that and actually got away with it?) and a year later we hosted the first IPBC Global in Amsterdam in conjunction with Ocean Tomo, who were holding an auction in the Dutch capital and wanted an event to go around it. We were amazed when 450 people turned up, but we knew an opportunity when we saw one.
By then, Gavin Stewart had also joined us as the managing director of IAM's sales operation. He took us to the next level. There are so many things I could say about Gav, so many stories I could tell, but from a business perspective the key thing was this: he always demanded the highest standards of his team; no short-cuts, no just getting by; everything had to be the best. His philosophy was that we should never compete by being the cheapest. Instead, the selling point to a market like ours always had to be the quality of what we did. It meant my editorial team could never rest on its laurels - which is exactly as it should be, of course.
The next few years went so quickly. We started running a daily blog from the IAM site and doing detailed research that led to the IAM Strategy 300 and the IAM Patent 1000. All that, combined with the IPBC, made us the place where the global IP market met to get its news, share information and learn of what was coming next.
In 2011, we remotely rang the closing bell of the New York Stock Exchange from our first IPBC meeting in San Francisco. At the same time, back in New York the Nortel auction was getting underway, while further down the East Coast the finishing touches were being put to the America Invents Act. Change was happening fast. 
A year later we opened an office in Hong Kong under the leadership of Dan Cole and held our first IPBC Asia. Then, in 2014, we set ourselves up permanently in the US when Richard Lloyd joined as our North America editor. Over time, Globe White Page became Globe, then in 2018 we merged into Law Business Research after being acquired by Levine Leichtman Capital Partners.
The plan was to celebrate issue 100 at IPBC Global in Chicago in June. That, of course, will not now happen. Instead, we will all raise a remote glass of champagne to mark the moment. When I do so, I will remember not only the great team of journalists we have now – Richard in DC, Jacob Schindler and Bing Zhao in Hong Kong, Adam Houldsworth and Bridget Diakun in London – but also those who are no longer with us but made such important contributions while they were. In particular, that means Jack Ellis, our first Asia-Pacific editor, and Sara-Jayne Clover, our London-based senior reporter for so long. They and many others have helped to make IAM what I believe it is today: the world's leading platform devoted to covering the global IP market.
Looking forward now, I will not still be editor in chief when IAM 200 is published. At least, I hope I won't be. With the magazine's four times a year schedule, that moment is another quarter century away! However, I have a sneaky feeling we will not be publishing a magazine by then anyway. Instead, IAM will be a single, integrated platform offering all kinds of stuff I cannot even begin to imagine.
As for the IP market, that is clearly going to be very different, too. When I look back to 2003 plenty has changed – things are a lot more international and much more sophisticated, for a start. However, in general terms, the structures and roles of corporate IP functions, patent issuing agencies and law firm IP groups have evolved rather than revolutionised. But I don't see more of the same from here.
For me, the rise of AI and Big Data is a gamechanger like nothing that has come before. I believe it will fundamentally transform just about every aspect of the IP system and ask profound questions of all of us who are involved in it. Those who do not have answers are going to find the going extremely tough. What we are living through now with covid-19 could well speed that process along.
What I also know, though, is that IP is not going away. Yes, new ways will be found to manage and exploit it; and there will be new dynamics, especially in the way different rights interact with each other and with other assets, such as data. Fundamentally, though, innovation, branding, design, content and all other forms of creation will continue to power economies, locally and globally, and investments will only be made if they can be protected. That means patents, copyrights, trademarks and assorted other rights are here to stay.
To everyone who has supported IAM over the last 17 years – as readers, sponsors, advertisers, editorial contacts, event attendees or a mix of all of the above – I say, from the bottom of my heart, thank-you so very much. It has been the privilege of my life to work with you all. You possess some of the world's sharpest minds, see things way before others do and are also absolutely brilliant to share a beer with. It's been quite a journey since that sleepless night in France. My only regret is that I cannot do it all again.
Copyright © Law Business ResearchCompany Number: 03281866 VAT: GB 160 7529 10