IAM is Paris-bound for biggest IPBC Europe ever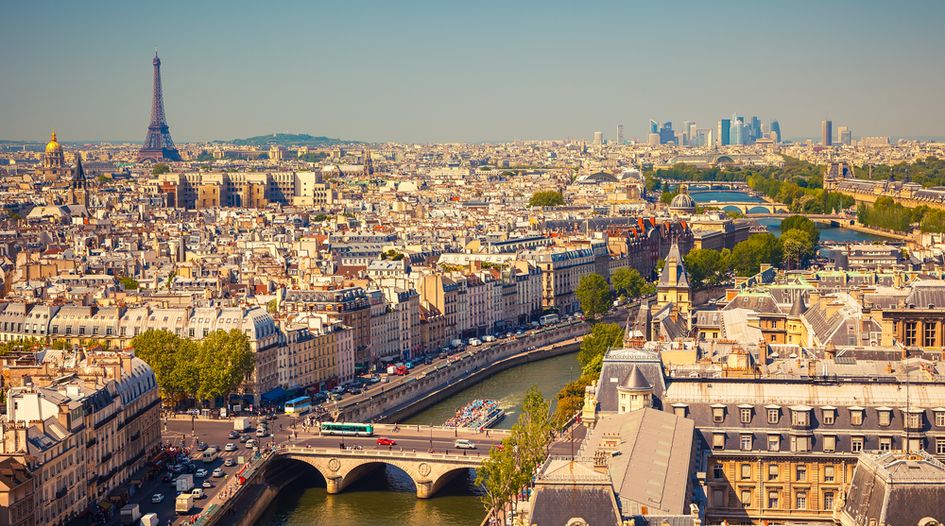 Seven months into taking the helm of IAM and on the cusp of IPBC Europe, I have had cause to reflect on the journey so far, the community I have been so warmly welcomed into and what's coming up in Paris next week. It's been a bit of a ride – and not just when IAM deputy editor Angela Morris and I were treated to a trip in a self-driving car courtesy of Waymo (the full interview with IP head Van Nguy is available here) on a networking trip to Silicon Valley.
Angela's interview with Van really stuck in my mind. It was a perfect snapshot of my experience with the IP community – meeting individuals with immense knowledge and insight who are also willing to take the time to sit down and to share their stories. These relationships are foundational to IAM and we are committed to taking time to listen and respond to our readers.
This is one of the many reasons I am brimming with anticipation for IPBC Europe. It is another fantastic opportunity to meet new people and nurture those connections that are so significant to our professional lives. Dipping my toe into the IPBC world in Tokyo last November, and experiencing first-hand the energy of the rooms, was a stark reminder that there is not really a substitute for meeting face-to-face. Yes, video calls work wonders and are efficient and effective in myriad circumstances but, for me, those interpersonal bonds are easiest and best-formed in person.
And so, on Monday, IAM deputy editor Adam Houldsworth and I will pack up our bags and board the Eurostar to the Westin Paris – Vendôme, just steps from the Jardin des Tuileries, to kick-off our most ambitious IPBC Europe yet. We are expecting more than 350 delegates and we have so much we want to talk about, we're running a double stream on day one for the first time ever (and hosting over 45 expert speakers).
I am, of course, looking forward to our FRAND panel – we've called it 'The impossible FRAND dream' and I am keen to hear if consensus is possible and to look at current strategies and case law. This is especially timely, coming on the heels of the High Court of England and Wales setting a global FRAND rate in InterDigital v Lenovo (IAM's analysis of what this means for global licensing disputes is here and former IAM editor-in-chief Joff Wild's take here). It will be fascinating to hear experts from Ericsson, Xiaomi and Huawei weigh in on the debate and you'll probably spot me in the front row (and certainly at the drinks reception after).
Trade secrets, too, will occupy the minds of our speakers. I am delighted that Mary Guzman, Chief Executive Officer and Founder of Crown Jewel Insurance – the first specialist provider of trade secrets insurance (an exclusive interview with IAM is available here) – sits on our panel, alongside speakers from McKool Smith, GE, Atos, MTU Aero Engines and Nexperia.
In fact, you can be assured that the whole agenda has been carefully geared towards the issues and thinking at the forefront of the IP profession. We heard just this week that Eagle Forest managing director Paul Lin has been secured by Via Licensing to advise on innovative approaches to patent pools (IAM exclusive interview here). And in just a few days, delegates will be able to hear Paul, Xiaomi IP strategist Ran Xu and Orange head of licensing Harold Barrault speak about creative solutions to licensing conundrums in a fireside chat.
Finally, as a self-confessed court enthusiast, I'll be closely listening to our speakers hash-out the implications of the Unified Patent Court – a forum with all the potential to become the world's most important litigation venue and which is, unbelievably, actually going to happen this year. But the UPC faces one major challenge – with new processes and procedures and no case law, how do you convince people to risk participation in an untried system? We've heard time and again that companies will be taking a 'wait and see' approach but the UPC's most senior judge Klaus Grabinski warned IAM readers that there is no such thing. Regardless, we're all going to be studying the UPC's first year and our panel on 'Winning over the UPC doubters' will help keep you up to speed on precisely what to watch out for.
These are just a few highlights, you can view the full agenda, and register for the event, here. I can't tell you how stoked I am to attend my first IPBC Europe and, whether you are an old-hand at IPBC events or it is your first outing with us, this year's programme promises to deliver unparalleled strategic insights and thought leadership. And if you spot me or Adam, do come over and say hello and we will be delighted to talk with you.
À votre santé!
Copyright © Law Business ResearchCompany Number: 03281866 VAT: GB 160 7529 10