Hytera: TRO in Motorola trade secrets case could hamper coronavirus response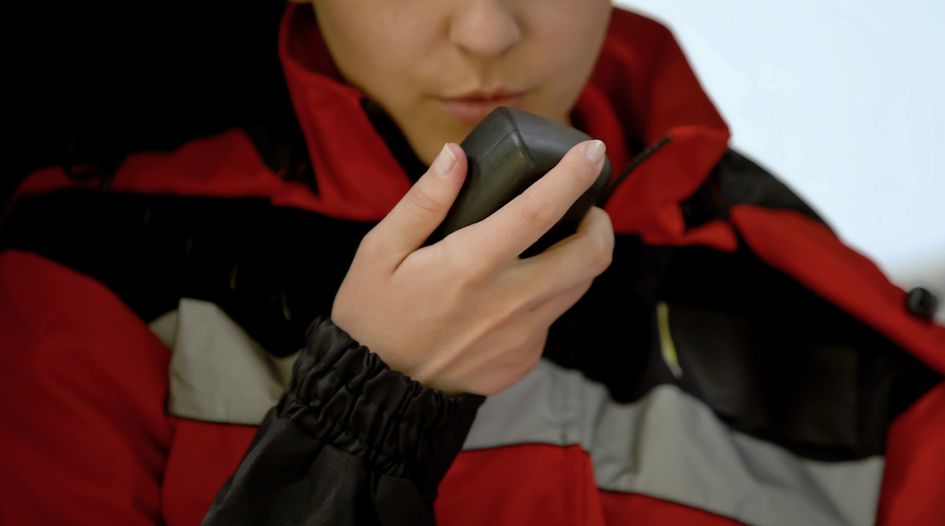 Back in February, Motorola Solutions won a federal lawsuit in Illinois against Chinese competitor Hytera, with a jury awarding the American firm over $764 million in damages for trade secret theft and copyright infringement. Announcing the victory, Motorola added that it would seek a worldwide injunction preventing further infringement and misappropriation.
Motorola moved for a temporary restraining order (TRO) on February 18th, asking Judge Charles Norgle to give Shenzhen-based Hytera seven days to cease certain actions while the court determines the terms of a permanent injunction. The order would prohibit Hytera from misappropriating Motorola's trade secrets, making or selling the accused products from the lawsuit, and making or selling any other product developed based on those products or their source code and documentation.
Those accused products include a significant portion of the digital mobile radios (DMRs) that Hytera says it supplies to first responders, hospitals and government clients, among others. And in a brief opposing the TRO request, Hytera's counsel from Steptoe & Johnson LLP argued that such an order would "harm innocent parties", in part by complicating efforts to respond to the outbreak of Covid-19 in China.
Hytera initially raised a number of arguments against the TRO. An injunction, it contends, is inconsistent with the damages theories that led to the jury's nine-figure award, which it says constitutes a "fully paid upfront lifetime royalty". The Chinese company also holds the TRO request to be vague, overbroad and impermissible for reasons of extraterritoriality.
In a supplemental brief filed on February 25th, the company expanded on its public interest argument. "Should aspects of Hytera's existing systems fail," it argued, "the inability to replace Hytera radios with other Hytera radios could endanger public safety." Hytera's lawyers claimed that its radios are not fully interoperable or interchangeable with Motorola products. And they questioned the capacity of Motorola to supply substituting products, particularly in the China market which Hytera dominates. "The Chinese public – in the midst of a national (and worldwide) viral outbreak – will be deprived of critical public safety equipment within seven days of entry of Motorola's proposed order", the brief concludes.
In Hytera's view, the coronavirus outbreak also makes the seven-day window for compliance unreasonable. With half its employees unable to report to work, and outside counsel advised against travel to China, implementing and ensuring compliance with the TRO within a week's time would be a tall order for the Shenzhen company.
Motorola, in a reply submitted by its counsel from Kirkland & Ellis, rejected those arguments. The affected products only account for 8% of Hytera's annual revenue, and analog products would be completely unaffected, it told the court. Moreover, Motorola contends that its DMR radios are largely interoperable with Hytera's and that it has the capacity to supply them to satisfy demand in China and around the world at fair prices.
"None of Hytera's purported excuses justifies its ongoing, brazen disregard of the law", Motorola told the court. The company maintains that the damages judgment is for past infringement, and it has granted no licence to Hytera.
Judge Norgle formally entered the jury verdict in the case last Thursday March 5th, but has not yet ruled on the TRO.
Copyright © Law Business ResearchCompany Number: 03281866 VAT: GB 160 7529 10