Huawei owns the future and that's why it's here to stay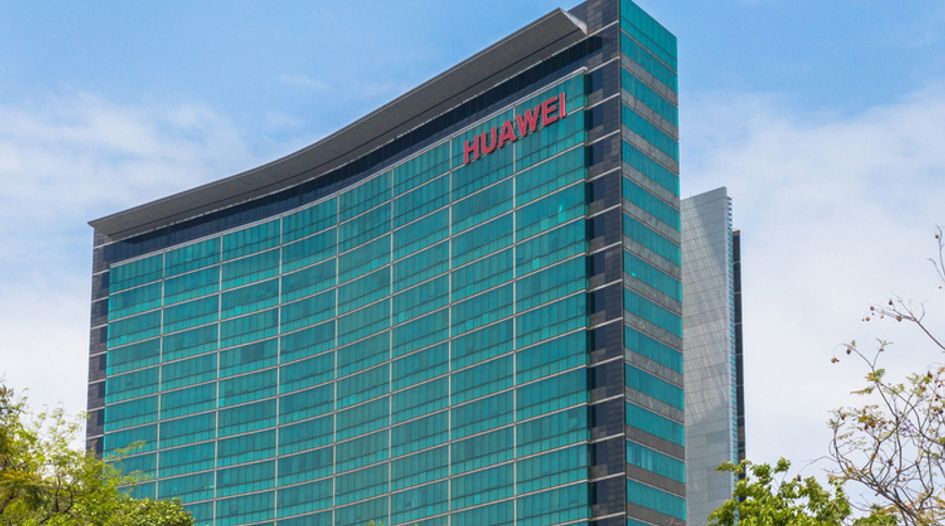 If current media reports are to be believed Huawei is in the midst of an existential crisis. Not only is China's iconic telecoms giant facing up to a series of serious charges levelled against it by the US Department of Justice, but a growing number of countries are seemingly in the process of locking it out of the opportunity to be involved in major infrastructure projects on fears that its hardware may enable espionage efforts by the Chinese government. It is, no doubt, high stakes stuff and given the fate suffered by ZTE last year there is a natural temptation to wonder whether, like its fierce rival, Huawei could be laid low by current events.
However, if you step back for a moment you'd quickly realise that is unlikely. The Shenzhen-based business is a very different beast to ZTE: it is privately-held, it has a strong culture of innovation and it owns a portfolio of standards essential 5G patents that are likely to give it a big say in how the fourth industrial revolution and the Internet of Things play out.
First off, the private ownership is a big deal. Putting aside the rumours about how involved the Beijing authorities are with the firm, Huawei's single biggest stockholder is founder and current CEO Ren Zhengfei. He owns 2% of the company; the rest is largely shared between its 180,000 employees. There is, therefore, little to no pressure from outside investors to deliver significant year-on-year growth, let alone huge profits. That is in sharp contrast to rivals such as ZTE and Xiaomi, both of which are listed. If needs be, Huawei can weather difficult times and, as long as it is generating cash, will be in a position to come out on the other side. And if there is one thing that Huawei is good at, it is generating cash. This means it is a company that can afford to play the long game.
And the middle to long distance looks very promising for Huawei. Of course, 5G is yet to begin its roll-out, but it is already clear that the company owns one of the most compelling patent portfolios in the space. Analysis done by IAM last year revealed that along with Qualcomm, Samsung, Ericsson and Nokia, Huawei is one of the world's major 5G players.
"Since 2012 Huawei has been making a concerted effort to increase its patent holdings in relation to modulation waveforms (currently possessing 5,158 patents) and core packet networking technologies (currently possessing 5,576 patents). With regard to modulation waveforms, most of the assets are related to OFDM and carrier aggregation technologies, while of its core packet networking technology patents, most are related to SDN and SON," we reported.
In further analysis published by IAM, entitled Who is leading the 5G patent race?, IPlytics also found Huawei to be among the leaders of the pack. In short, while nothing is guaranteed, the chances are that the company is going to have a sizeable say in shaping the global technology map.
What this shows is that Huawei's investments in R&D – and these are big and getting bigger – are turning into valuable assets. And that is a process which is likely to continue. Why? Because Huawei pays its people very well indeed – and that gives it the pick of Chinese engineering talent. But it's not just China.
This was Ren speaking last month: "One important reason for Huawei's success is investment in R&D and people. We have many foreign scientists working for us. Huawei pays higher salaries than Western companies, so we have many scientists working for us. We have at least 700 mathematicians, over 800 physicists, over 120 chemists. Over 600 basic research experts, and over 60,000 senior engineers and engineers."
According to the Chinese media (in Chinese – thanks to our China editor Bing Zhao for translating), those in Huawei's higher echelons are extremely well rewarded:
An entry level director's annual salary is 1.5 million RMB ($225,000) – Huawei has about 1,000 lowest level directors.
Second level directors get an annual salary of between 5-12 million RMB ($745,000 – 1.8million) – Huawei has about 400 directors at this level.
Top level directors have an annual salary of 15 million RMB and above ($2.3 million).
Vice president annual salaries are 20 million RMB and above ($3 million) – Huawei has dozens of VPs.
To give some perspective, I understand that Jason Ding, the head of IP at Huawei, has second level director status. 
It does not take ownership of a business masters degree to know that well-rewarded, happy people who feel that they have a  stake in the business that employs them do the best work. And at Huawei that certainly seems to be the case. "We are confident that our products are the best and can't be replaced, so others can't resist buying them. Huawei is the best among both 5G and microwave equipment providers. So far there is only one company in the world that can combine top 5G and microwave technologies in base stations, and that company is Huawei," Ren said in his January interview.
"If people in western countries want to watch 8K TV and have super-fast internet, they need to buy our equipment. If they don't want to buy from us, they need to spend more to build alternate networks. Our breakthroughs in technology have opened plenty of commercial opportunities, which have simultaneously provided more support to our business. To sum up, we are not as concerned about how we are perceived."
Of course, Ren would say that wouldn't he? But others feel the same way. "There is only one true 5G supplier right now and that is Huawei -- the others need to catch up," said BT's Chief Architect Neil McRae last November.  And even though the company may find it harder to do business in parts of the West,  elsewhere the situation is less of a concern: take India and other developing countries, for example. And that's before you factor in the Chinese market itself.  
So, while there is no doubt that Huawei faces difficult head winds and there is no denying that in a lot of Western countries it is viewed with a large amount of suspicion, that does not automatically mean that it is about to suffer a cataclysmic, future-altering reverse. Seen in the round, the company looks to have a structure, an approach to innovation and a patent portfolio that will ensure its survival as a robust player in markets across the world – either directly or as a big ticket licensor.
The past is the past, it's the future that matters – and because Huawei owns a big part of that, it is not going away. 
Copyright © Law Business ResearchCompany Number: 03281866 VAT: GB 160 7529 10