Huawei CEO: our 5G IP can be had for an upfront fee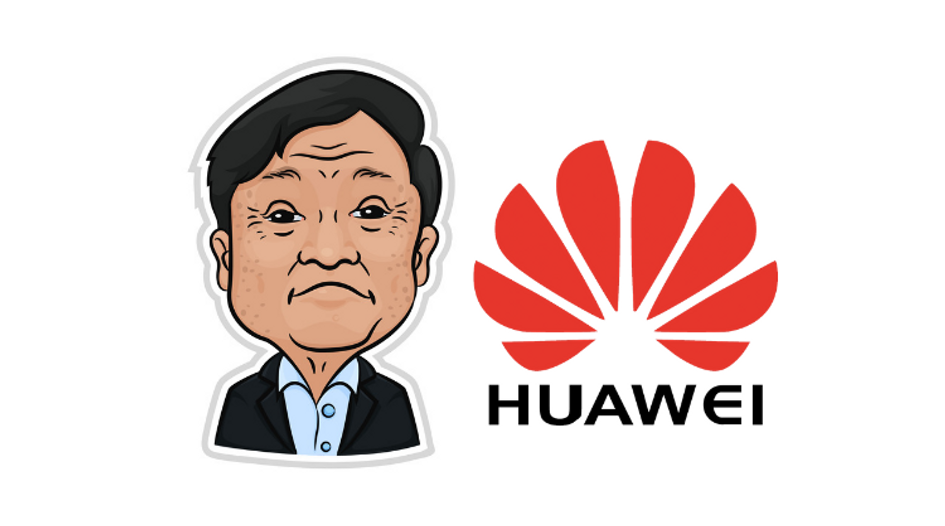 Huawei founder and CEO Ren Zhengfei was once a very publicity-shy figure. But since the company's US export ban crisis began, he has become its chief spokesman and tends to make headlines when talking to foreign outlets.
In a story published by the Economist yesterday, he made a somewhat startling proposition – a rival hardware maker, he said, can license and build on Huawei's 5G patents, code, blueprints and knowhow for a flat upfront fee.
Here is the crux of the offer:
For a one-time fee, a transaction would give the buyer perpetual access to Huawei's existing 5G patents, licences, code, technical blueprints and production know-how. The acquirer could modify the source code, meaning that neither Huawei nor the Chinese government would have even hypothetical control of any telecoms infrastructure built using equipment produced by the new company. Huawei would likewise be free to develop its technology in whatever direction it pleases.
The Economist frames this as a deal that would be a one-off with an exclusive 'buyer', and, guessing that Huawei's two big European rivals will be dismissive, considers whether Samsung Electronics or a US-based upstart might take the opportunity to jump-start a telecoms equipment hardware business. It also contemplates the possibility that this is just bluster from a desperate company.
The assets involved in this putative deal are all intangible. It's clear that Huawei would continue to operate its hardware business; no factories or engineers or customer lists would change hands. So just how much would a company taking up this offer get?
Let's start with patents. Is it news that Huawei is willing to grant access to its 5G patents in exchange for a fee? Of course not. Huawei has publicly promised to license its 5G patents to an unlimited number of companies on FRAND terms, just like other standards developers. Of course, it could be that Ren was not talking strictly about 5G SEPs but also about regular patents related to Huawei's telecoms equipment products.
There are other elements of the deal, including software codes and blueprints for Huawei hardware and the company's manufacturing knowhow. It is not clear how much value these would actually have to a rival gear maker. If the goal is to allay security concerns, it is hard to imagine a foreign company relying on Huawei's software and hardware blueprints to make their own devices.
Huawei says it would grant 'perpetual' access, rather than a time-limited license, and that it would be willing to do so on the basis of an upfront fee. The big question is what that fee would be – Ren is silent about that.
The Economist guesses that the company's 5G tech could be worth tens of billions of dollars if it were sold. That may be true if the company were hiving off its R&D or networking units and selling them. But that is plainly not what Huawei is offering. When you look closer, Huawei's offer seems to be closer to a typical non-exclusive IP licence deal, with some added know-how thrown in.
It would be interesting to know how far Huawei would be willing to extend this offer to a perpetual 5G SEP licence in exchange for an upfront flat fee – is it limited to network hardware makers discussed in the Economist piece, or could competing 5G handset makers take it up?
If the latter, it would be an interesting negotiation and potentially a risky one for both sides given how early it is in 5G rollout. Huawei could potentially reap a bunch of upfront licensing revenue to bolster its balance sheet in a troubled time. But in the long run, forgoing the favoured unit-based running royalty method could cost it.
Thus far, Huawei has not given many details about how much it intends to charge 5G SEP licensees, saying only that it will not "squeeze" implementers. The company has reaped $1.4 billion in fees from 10 outbound licences over the past four years, it said in a recent white paper. It has paid out around $6 billion to other patent owners since 2001.
Until we hear more on this from Huawei's IP team (we have reached out to them for comment), Ren's remarks ought to be treated with some caution. But they do underline that as the company seeks a way out from its crisis, its IP portfolio is at the front of its mind.
Against the backdrop of escalating trade tensions and technology tussles, Asia's elite IP owners, and their North American and European counterparts, will gather in Tokyo between October 28-30 for IPBC Asia 2019. Want to be part of the discussion? Book your place here.
Copyright © Law Business ResearchCompany Number: 03281866 VAT: GB 160 7529 10