How IP owners have responded to the covid-19 challenge so far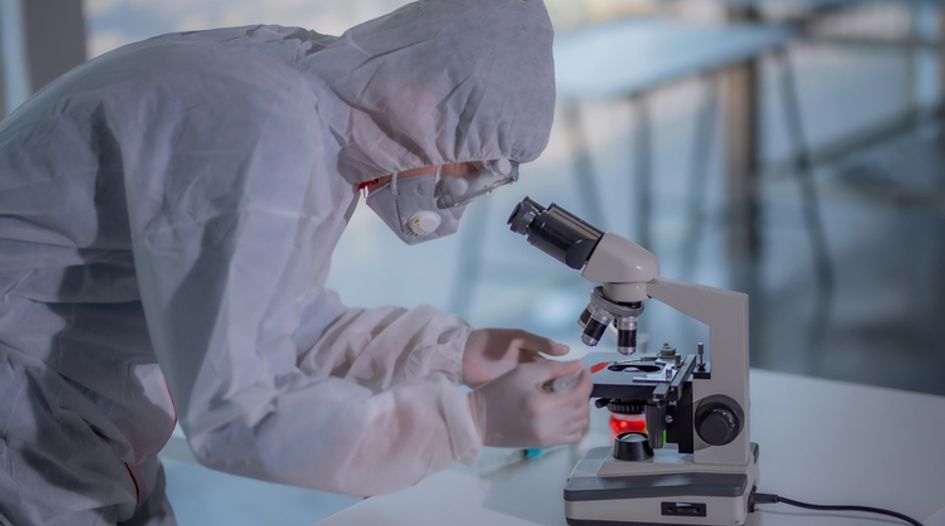 Intellectual property has been identified as a potential barrier to tackling the covid-19 pandemic, with such concerns driving a slew of compulsory licensing initiatives around the world (as IAM has reported here).
Several steps taken by IP owners concerning the coronavirus have provoked public controversies – whether fairly or unfairly. Fortress IP group's assertion of two patents against BioFire – a diagnostics business which it transpired was using the disputed technology in prospective covid-19 tests – drew censure, despite the patentee's insistence that the lawsuit was not aimed at coronavirus tests.
Gilead's application for seven years' orphan drug exclusivity for remdesivir – which is being tested for effectiveness against covid-19 – also triggered a backlash, including from Senator Bernie Sanders. Earlier this month, 3M was criticised by the Governor of Kentucky for not waiving its monopoly on the much-in-demand N95 respirators.
However, Fortress subsequently confirmed that it would grant royalty-free licences for the use of its patents in covid-19 tests, while Gilead rescinded its request for regulatory exclusivity and promised to donate its 1.5 million doses of the drug. What's more, a large number of rights holders have already given commitments to share their IP as part of the fight against the coronavirus.
Here are some of the most important developments so far.
Big pharma
In addition to Gilead's retraction of its application for orphan drug status for remdesivir, several large pharma and biotech companies developing coronavirus vaccines or treatments have committed to share or waive exclusivities relating to some of these inventions.
In late March, AbbVie declared that it will not enforce its patent rights for potential uses of lopinavir/ritonavir (branded as Kaletra and currently used to treat HIV) in the treatment of covid-19.
On 20th April, when announcing phase three trials for hydroxychloroquine – another leading candidate among existing drugs to be turned to the fight against coronavirus – Novartis committed to make any intellectual property resulting from the treatment's repurposing available through a non-exclusive licences or waivers. Given that compound patent for the drug has expired, this refers to potential data and regulatory exclusivities as well as patents for new dosage regimens etc.
Johnson & Johnson, which is working on a candidate vaccine, has not made a specific announcement about its IP, but has implied a willingness to share the use of its innovations by promising to "bring[ing] an affordable vaccine to the public on a not-for-profit basis for emergency pandemic use".
At least 15 large companies have agreed to share some proprietary information as part of their participation in the Covid-19 Therapeutics Accelerator. Initiated by the Gates Foundation, Wellcome Trust and Mastercard in March, this aims to promote cooperation on the development of new and existing drugs, and vaccines, to tackle the pandemic. Participants include Novartis, Eisai, Eli Lilly, Gilead, GlaxoSmith, Pfizer, Sanofi and Merck KGaA.
Medical technology
Responding to a surge in global need for ventilators, Medtronic made available all of its IP for its Puritan BennettTM560 ventilator, including designs for the technology, in a bid to boost availability of this equipment.
BioMérieux, whose subsidiary BioFire was on the receiving end of Fortress IP Group's lawsuit, has itself shared proprietary know-how with the Canadian National Microbiology to allow it to make reagent for coronavirus diagnosis tests.
Universities and research institutions
Academic institutions are on the front line in the battle to develop a covid-19 vaccine, as well as other technologies to assist in public health responses to coronavirus. They have also been among the most forthcoming to offer their IP-protected innovations for non-exclusive use.
Oxford University Innovation has announced a quick-to-implement, royalty-free licensing framework for relevant uses of its IP during the WHO-designated pandemic. This includes rights relating to ChAdOx1 nCoV-19, a leading vaccine candidate which began phase three trials last week and the OxVent ventilator, which is undergoing safety and efficacy testing. OUI's Chief Operating Officer gave an exclusive interview to IAM in which he provided more a deeper insight in to the university's IP strategy.
A similar approach has been adopted by the Massachusetts Institute of Technology and Harvard, Stanford and Yale universities, which have established the Covid-19 Technology Access Framework – also signed by the Broad Institute, Georgetown University and other academic institutions across the US. The University of California, the Howard Hughes Medical Institute and the Innovative Genomics Institute have made their own IP sharing pledge.
Back across the Atlantic, Knowledge Transfer Ireland has committed to royalty-free, non-exclusive licensing, as has the University of Cambridge, while Imperial College London is offering the design package for its prototype ventilator on similar terms.
Open COVID Pledge
A number of scientists and IP professionals, including Jennifer Doudna and Professor Mark Lemley, have launched the Open COVID Pledge – a proposed agreement for the cost-free worldwide licensing of relevant IP rights (apart of from trademarks and trade secrets) during the period of the pandemic and twelve months afterwards.
Many organisations, especially larger high-tech rights holders, have signed the pledge. These include Amazon, Microsoft, Facebook, Hewlett Packard Enterprises, Uber and IBM. However, biotech and pharma innovators have so far not been enticed to join this initiative, perhaps because they believe the proposed licence (with its automatic one-year post-pandemic extension) to be an ill-fit for life sciences innovations.
What to watch out for…
Most pledges to waive IP rights by pharma and biotech companies have so far been made on a specific, case-by-case basis. With a WHO covid-19 patent pool currently under development, it will be interesting to see the extent to which these innovators choose to take part. While IFPMA Director General Thomas Cueni has given tentative support to a patent pool, he has also warned against a "one-size-fits-all" approach to IP licensing.
Many of the biggest decisions for coronavirus IP licensing by private companies lie in the future, when drugs or vaccines are nearing the end of regulatory approval. Most of the large numbers of private companies involved in developing potential vaccines have yet to lay their cards on the table. We can expect significant attention to fall on their IP strategies when that time comes.
Copyright © Law Business ResearchCompany Number: 03281866 VAT: GB 160 7529 10