How Dolby uses IP to turn world class innovation into bottom line returns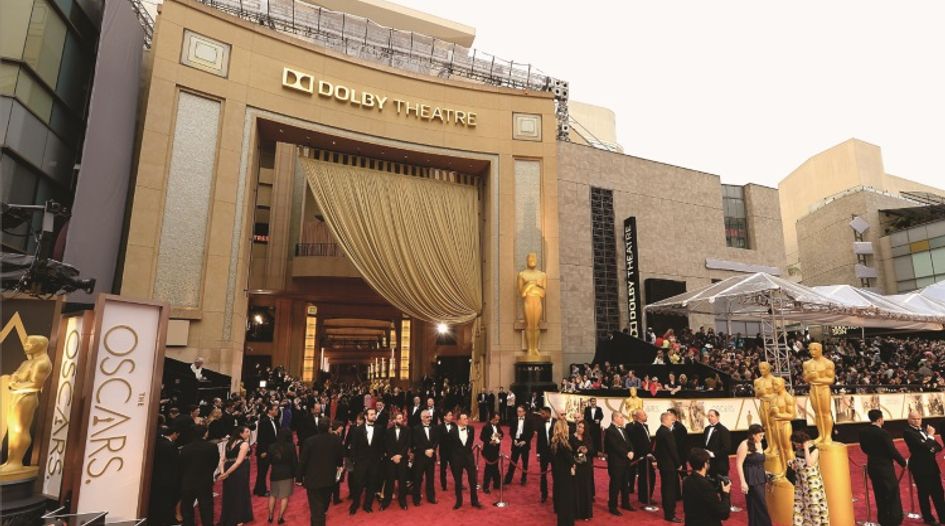 Dolby's approach to IP has allowed it to capture the full power of its R&D and to deliver the resulting products and services to market in ways that meet the needs of a highly sophisticated customer base. Put simply, the company has always tried to deploy IP strategy in ways that allow it to capture the value of current innovation while at the same time creating the conditions for future successful innovation.
In the following exclusive adapted extract from the article, Sherman focuses on Dolby's approach to IP strategy in three of its businesses:
cinema products
branded technology licensing
patent licensing.
Cinema products
In the cinema products business, Dolby sells cinema servers, speakers and other products designed to make exceptional cinema experiences. The value proposition for the customers – mainly cinema owners and creatives – lies in the functionality of these various products. As in most product businesses, the business strategy is to maximise sales.
Patents are certainly a part of the value Dolby is offering in its cinema products, but they are not fundamentally what is being sold. As such, Dolby's patent strategy in this area is aimed at addressing specific issues. Before entering a product market, Dolby studies the existing patent landscape to ensure that it will have sufficient freedom to operate. Then Dolby files for patent protection as needed to ensure that the company's inventions are protected from 'poaching' and that Dolby can protect its key innovations. All of this should sound familiar: it is fundamentally the same patent strategy that any hardware product business is likely to adopt. This is the most traditional component of Dolby's multi-dimensional IP business strategy.
Branded technology licensing
In its branded technology licensing business, Dolby offers complete technology solutions (eg, Dolby Atmos and Dolby Vision) that its manufacturing partners incorporate into their own products. For example, you will find Dolby sound technologies in the TVs, Blu-ray players and mobile phones sold by many of the world's largest consumer product manufacturers.
The business strategy in this area is to provide Dolby licensees with complete technology solutions that make incorporation of Dolby technologies into their products easy, valuable and safe. This is the driving rationale behind the bifurcated licensing structure the company pursues. This is also the reason that Dolby technology licensing solutions generally include not only patent rights but also software, know-how, services and a brand licence. Simply put, these licences do not merely provide relief from a potential lawsuit, but real and significant value for licensees and their products.
Compared to the cinema products business, patent rights are a more prominent part of Dolby's offering in the branded technology licensing business – and this is reflected in the company's patent strategy. Dolby views patenting here as a fundamental part of the product creation and protection process. Dolby's branded technology licensing requires broad geographic and functional patent coverage in order to support world-wide activities across the vast, complex global supply chain.  
Patent licensing
A third arena of Dolby's current IP business alignment efforts involves patent licensing. The growth of this business over the past couple of decades has been driven by the fact that technologies were developing in which Dolby owned some but not all of the IP rights necessary to offer a full branded solution. Often this would occur in the context of a technology standard that included intellectual property from multiple parties. So, the company took the intellectual property that it did have and partnered with others in industry to license it through a collaborative structure (eg, a patent pool).
A patent pool is an ideal structure for this purpose because it aggregates complementary patents from multiple inventors relating to a technology or standard and offers it to licensees in a single transaction. Instead of costly bilateral negotiations between multiple licensors and licensees, a bundle of IP rights can be offered in a single transaction. This enables patent pools to create massive efficiencies, which have been estimated to save licensors and licensees hundreds of millions of dollars in transaction costs alone. This reduction in transaction costs speeds the adoption of new technologies and helps to promote standards and collaborative research.
Dolby's patent strategy in this business is unique. The company is very particular about licensing structures, including patent pools, to ensure that it chooses those structures that advance the state of the art in the industry and help build ecosystems. Important factors in its evaluation of licensing structures include:
the collaborative, industry-supporting nature of the structure, which enables cooperation among industry stakeholders;
the transparency and fairness of terms and price;
the ability of the structure to speed the adoption of next generation technologies by efficiently clearing IP rights; and
the longevity of the structure (ie, long multigenerational time horizons with stable, well understood business model and practices).
Once a structure is chosen, Dolby works to make sure that it contributes as much value as possible – both in terms of patent quality and quantity. The pools in which Dolby participates do this by utilising independent neutral evaluators to ensure the essentiality of all the patents they represent. Dolby also brings a lot of sophistication to bear in how it works with pools, making sure that it is filing in ways that maximise its relative return, as well as overall contributions to the industry.
Andy Sherman's full article will be published in issue 93 of IAM, which will be available to online subscribers at the end of November
Copyright © Law Business ResearchCompany Number: 03281866 VAT: GB 160 7529 10