Confronting critical challenges, Taiwan's tech companies must find a way to create patent value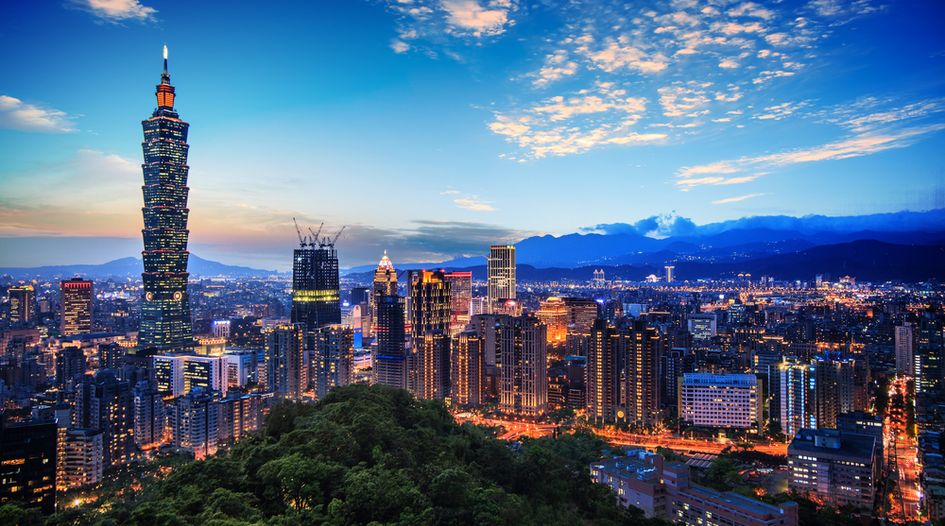 Taiwan has a pivotal role in the global semiconductor, computing and consumer electronics supply chains, and local firms hold substantial IP portfolios in these industries. Ahead of the IPBC Taiwan virtual event being held next Friday September 25th at 10:00am local time (GMT +8), IAM caught up with a few local experts to preview the challenges confronting IP owners and developments in the innovation space.
As Taiwan pushes for a more innovation-driven economy, what approaches are Taiwanese companies adopting to facilitate innovation? Are there any different from before?
Vince Wang, head of IP and director, CAA business group, Foxconn Technology Group: Taiwan has always had the potential to do some pioneering innovation. But it has two problems hindering innovation – brain drain and lack of branding. There are only a handful of companies that have successfully established brands, HTC being a good example of going from an OEM to a company with its own brand.
Spencer Yu, director of IP, AU Optronics: Due to travel restraints, in-house people have more time to examine our patent portfolio and available resources, as well as to contemplate how to maximise value from the IP portfolio and push innovation.
Gary Ma, resident managing partner, Finnegan: Some local companies are really making the effort to transfer business from OEM and ODM to service, tech service provider; and shift from a local or regional market component provider to global market with building its own brand. Some are expanding their footprints by moving up in the supply chain, or making components for higher-end brands.
A lot of traditional local companies are looking for opportunities to grow their businesses in the markets for AI, IoT, 5G and electric vehicles.
Joseph Chang, CEO, Taiwan Intellectual Capital: The government has been greatly supporting innovation - the Ministry of Technology has rolled out new schemes featuring accelerators, incubators, angel funds and venture capital funds to drive and support innovation. Some corporate venture capital funds are also involved in identifying and generating innovations.
Do you see more financial investors entering the IP space? How do IP/tech and finance cultures mix in Taiwan?
Chang: Investors in Taiwan have been more willing to invest in tangible assets. Direct investment in IP is at an early stage, as venture capital has been looking into IP. But there are some issues related to strategy, resources and the quality of portfolios.

Ma: Start-ups do not have money or resources to get good IP, and that's usually not their top priority. Whether is valuation, monetisation or funding, a key problem is still the quality of IP.
Yu: Pairing IP and finance is a good model – I know ITRI is rolling out some collaboration with financial institutions – mainly banks. It's challenging for banks to value the technology and IP portfolio prior to deciding whether to approve loans or finance. It makes sense to work with an organisation like ITRI whose incubation and innovation efforts can be high quality, reliable resources.
Wang: From investors' perspective, they are open to all potential and promising projects. If you manage to set up an IP fund, connecting investors with patent portfolios, the next challenge you'll have is getting licensees to sign up.
What are the big issues confronting Taiwanese in-house IP groups?
Chang: Some local companies have sophisticated IP team and excellent skill sets, mostly in semiconductor, computer, phone, photoelectricity areas. These companies usually value revenue from product businesses most. IP monetisation opportunities might bring monetary returns, but they are usually small comparing to the overall revenues. So local management usually regards IP as defensive tool, rather than setting out to make a world-class portfolio. It's a pity to see that some have world-class IP teams, but not world-class IP portfolios and monetisation.
Ma: Corporates need to educate the senior executives on the importance of IP, and knowledge of why IP matters, or may not matter in some cases. Taiwanese companies need to change the OEM/ODM mentality to develop and build their own brands. NPEs will also always be a concern, and companies have to deal with them on a regular basis.
Wang: NPEs remains a threat. But another urgent issue is how to leverage the patent portfolios, and how to extract value from those assets.
Yu: The NPE threat won't go away, we always need to face it and find ways to handle it. Patents in Taiwanese companies are chiefly and almost in all cases for protection and defense. But the new challenge is now how to generate value, and to find innovative ways to use patents.
Where do Taiwanese companies sit in the transactions market? Are they looking to buy, sell or both?
Wang: Definitely more selling than buying. Taiwanese firms are very cautious about NPEs, which are often perceived as more negative than positive. They generally do not sell to NPEs, which might hurt the company's reputation.
Yu: In general patent sales is not a very heated or active space in Taiwan, but buying is less common than selling.
Chang: There has always be a lot more selling than buying. In my career, I have dealt with over 300 Taiwan companies selling patents, but no more than 20 buyers.
Ma: I've not seen many pure IP transactions, and IP transfer is usually part of a business transaction. But I have seen that more local companies are getting more involved in 5G standard setting. There are many 5G patent holders out there. If rights owners do not assert, they may sell to NPE, or there may be more patent pool participation. There are big risks facing local firms that implement 5G technologies.
Does the US-China 'decoupling' bring only challenges for Taiwanese companies, or could it open potential opportunities? Will it affect Taiwanese companies' patent filing or litigation strategies?
Ma: It might not directly affect local companies' patent strategies. But, it can present opportunities regarding some Taiwanese and even foreign companies relocating R&D and manufacturing to Taiwan.
Wang: Taiwanese companies have not made particular changes or its patent filing or overall strategy. If there is any change, trade secret protection has been strengthened and used more.
Chang: Most Taiwanese companies do businesses with both the US and China, so the current US-China tension to a certain extent forces them to weigh both markets, and even choose a side. The geopolitical change will largely cause difficulty for management. In terms of IP, Taiwanese firms prefer filing in the US as they are skeptical of patent quality and enforcement in China. IP litigation won't be very much impacted because Taiwanese firms are usually dragged to react to assertions.
Yu: It's too early to tell where the US-China relationship is headed. It is chaotic at the moment and things have not settled down entirely.
If you are interested in hearing more, we encourage you to join IPBC Taiwan – a virtual event that IAM is presenting alongside the Industrial Development Bureau, the Ministry of Economic Affairs (IDB) and the Industrial Technology Research Institute (ITRI). It provides a packed half-day of webinars from 10:00am local time (GMT +8) on the morning of September 25th. Register for free here.
Copyright © Law Business ResearchCompany Number: 03281866 VAT: GB 160 7529 10