Chinese firm's rare victory in trade secrets case holds lessons for other defendants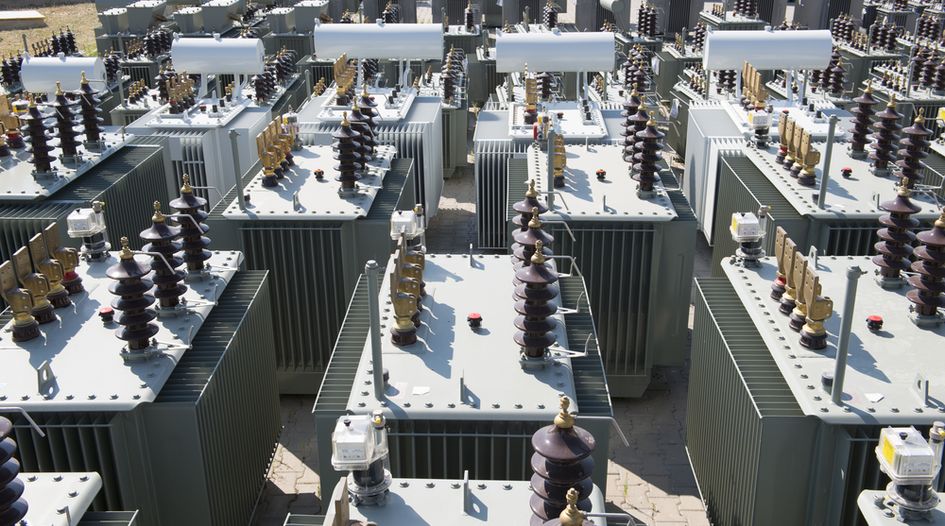 A group of Chinese metal manufacturers has emerged unscathed after an investigation by the US International Trade Commission (ITC) into their alleged theft of trade secrets was dropped. Hitachi Metals, along with a US affiliate, had accused the Chinese competitors of acquiring confidential information from two of its former employees and then disseminating it to other domestic firms. The complaint was withdrawn in July, before hearings could be held.
The dropped complaint, which is not the result of a settlement agreement, represents a first of its kind victory for Chinese respondents in a Section 337 trade secrets case, a lawyer for one of the firms said in a press release. The result also illustrates the difficulties for trade secret owners who are seeking to prove that broad, Chinese government-coordinated campaigns of IP theft entitle them to ITC exclusion orders.
A 2011 Federal Circuit decision held that the ITC could impose remedies based on acts of trade secrets misappropriation that took place entirely overseas, as was the case in Hitachi Metals' complaint. There have been just eleven trade secrets ITC cases since then, and almost all of them have ended either in settlement or in a penalty.
Jay Chiu, a partner with K&L Gates who was a member of the team representing respondent Qingdao Yunlu in the Hitachi Metals case, says he pointed out this dubious record when pitching the firm's services to the eventual client. Looking down the list of Chinese firms accused of trade secret theft, almost all of the similarly situated companies had "lost, and lost badly" at the ITC.
The technology at issue in this case was amorphous metal ribbon (AMR) – a material that can be coiled into a cylindrical shape for applications including electrical transformers. While several companies make small AMR transformers for use in products like smartphones, until recent years an American firm called Metglas (acquired by Hitachi Metals in 2003) had a virtual monopoly on manufacturing large, high-quality AMR transformers.
With related patents having expired, Metglas has relied on trade secrets related to its production process to maintain its market position. In the ITC complaint filed in September 2017, executive Donald Reed described the company's manufacturing techniques and know-how as the "crown jewel" that allowed it to dominate the AMR market historically.
But beginning in 2014, Metglas and Hitachi executives learned to their dismay that China-based competitors including Qingdao Yunlu had dramatically improved the quality of their previously substandard output "to the point it is now virtually interchangeable" with the US firm's products. The company charged that the Chinese firms had made the leap "in as little as a year or two, and at apparently little R&D cost", which it attributed to the spread of its trade secrets throughout Chinese industry.
Specifically, Hitachi and its subsidiary pointed the finger at former Japanese executives including Hideki Nakamura. One left the firm in 2009 and went on to consult for a subsidiary of Advanced Technology & Materials (AT&M), a Beijing-based state owned enterprise. The theory was that the executive had disclosed trade secrets to AT&M, which had subsequently spread them around to other domestic firms, including the privately-owned Qingdao Yunlu.
Hitachi Metals pointed to Chinese industrial policy as the reason why AT&M would obtain a highly valuable trade secret and then proceed to share it. Specifically, it pointed to Nakamura's involvement in China's Thousand Talents Program, an initiative to recruit foreign scientific talent that was launched in 2008 by the government. "[I]ndividuals enrolled in this program are protected by the Chinese government, and in return are asked to remove as much trade secret and intellectual property as they are able prior to being accepted", Reed's declaration alleged.
Hitachi Metals' complaint marked one of the first attempts to prove a trade secrets theft campaign coordinated among government entities, state-owned enterprises and academic institutions, which evidently proved to be an uphill battle. Any plaintiff going down this road is going to have to connect a great number of dots.
One key to Qingdao Yunlu's successful defense, according to Chiu, was showing exactly how much the company had invested into its own technology. While this hardly matters in the face of accused patent infringement, it can make a huge difference in a trade secrets dispute. "Chinese companies need to keep good records of their own R&D and how much money they have spent, including any people they may have collaborated with", Chiu advises.
Chiu explains another common hurdle for trade secrets respondents: "Normally, in a trade secrets case, the complainant will try to keep their trade secret as vague as possible and try to avoid disclosing the specifics until almost at trial." Pushing for the trade secret owner to define its trade secret at an early stage was another tactic that paid off.
Finally, Chiu recommends, all firms should institute common sense precautions when hiring consultants who may be in the possession of third parties' trade secrets. "You must have agreements in place that prohibit all consultants or employees from disclosing information that is someone else's trade secret."
Copyright © Law Business ResearchCompany Number: 03281866 VAT: GB 160 7529 10