Chinese chipmaker and Taiwan partner hit with US criminal indictments for IP theft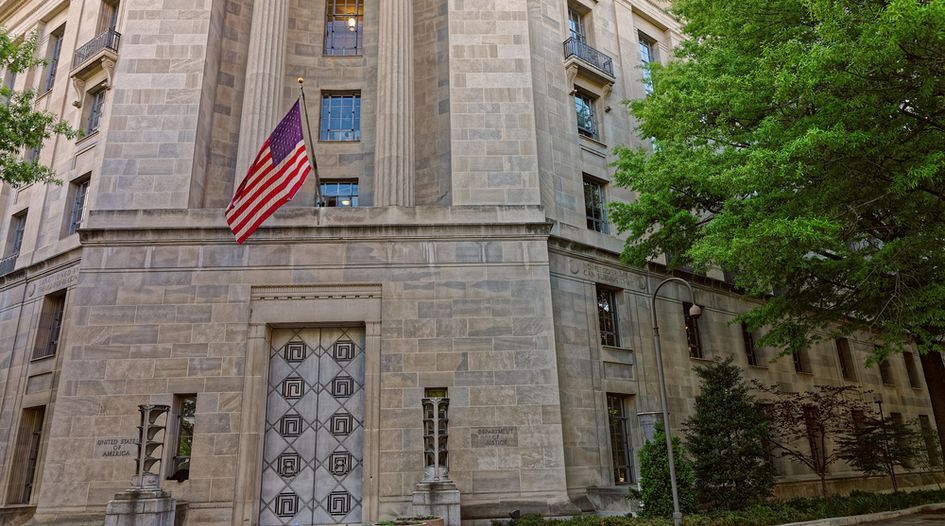 A grand jury in San Francisco has indicted state-owned Chinese chipmaker Fujian Jinhua Integrated Circuit as well as its Taiwan-based business partner UMC on criminal espionage charges.
US Attorney General Jeff Sessions announced the indictment, which also names three Taiwan nationals, in Washington yesterday. The Department of Justice (DOJ) has also initiated a civil case in the Northern District of California.
The announcement, at which Sessions was flanked by FBI director Cristopher Wray, came just days after the Department of Commerce banned US firms from doing business with Jinhua – itself a severe sanction that could well put the Chinese memory chip manufacturer out of business.
In both cases, the Trump administration is going to bat for Idaho-based chip-maker Micron, which says the two rival firms conspired to steal its trade secrets in the area of dynamic random-access memory (DRAM).
According to the DOJ, the three individual defendants face up to 15 years imprisonment and $5 million in fines on the espionage counts, with a further 10 years of possible jail time for trade secrets theft. Stephen Chen was the president of a Micron subsidiary in Taiwan until he resigned to join UMC in 2015. The complaint states that he subsequently brokered the UMC-Jinhua partnership and went on to join the latter firm after luring former Micron employees JT Ho and Kenny Wang to jump ship.
Wang and Ho were indicted by Taiwanese authorities on the same charges in September of 2017, along with UMC. (No mention was made in the DOJ's press release or Sessions' speech of the fact that prosecutors in Taiwan began this case with charges of their own over one year ago).
The indicted companies could be fined up to $20 billion each. Notably, Taiwanese semiconductor giant UMC is being charged alongside Jinhua. UMC was not a subject of the Commerce Department's sanctions, and yesterday it sought to distance itself from Jinhua, announcing it had frozen R&D cooperation with the mainland firm. The company, which was spun out of public sector lab ITRI in 1980 and pioneered chipmaking in Taiwan, said it takes the charges seriously but pointed out that they are almost identical to those leveled by Micron in an ongoing civil case.
The DOJ press release emphasises Jinhua's status as a state-owned entity (according to China Daily it is backed by $5.7 billion in state funds), and puts the alleged IP theft in the context of China's industrial policy:
Prior to the events described in the indictment, the PRC did not possess DRAM technology, and the Central Government and State Council of the PRC publicly identified the development of DRAM and other microelectronics technology as a national economic priority.
According to the civil complaint against Jinhua and UMC, the misappropriated Micron trade secrets were worth "at least $400 million and up to $8.75 billion". The eight specified trade secrets include four PDF documents and three Excel spreadsheets containing detailed information on the design and manufacture of various DRAM products.
Sessions also used the opportunity to unveil a new initiative to counter economic espionage which will be led by assistant attorney general John Demers, who heads the DOJ's national security division. A group of US attorneys and an FBI representative will "identify priority Chinese trade theft cases, ensure that we have enough resources dedicated to them, and make sure that we bring them to an appropriate conclusion quickly and effectively", Sessions said.
There will be much more to come on this case, but for now here is a timeline of key events, with links to IAM's extensive past reporting on it:
July 2015: China's Tsinghua Unigroup makes $23 billion bid to buy out Micron which is rejected days later
July 2016: Fujian Jinhua Integrated Circuit breaks ground on China's first DRAM chip factory
September 2017: Prosecutors in Taiwan indict UMC and three employees (including JT Ho and Kenny Wang) for stealing Micron trade secrets after a yearlong investigation
December 2017: Micron files lawsuit against UMC and Jinhua under the Defend Trade Secrets Act in the Northern District of California
January 2018: UMC files $42m patent infringement suit against Micron in Intermediate People's Court of Fuzhou
July 2018: Intermediate People's Court of Fuzhou grants preliminary injunction against 26 Micron products
November 2018: Department of Commerce bans US exports to Jinhua; Department of Justice announces criminal and civil cases against Jinhua, UMC, Chen, Ho and Wang
Copyright © Law Business ResearchCompany Number: 03281866 VAT: GB 160 7529 10