Australian firms play smart with limited patent resources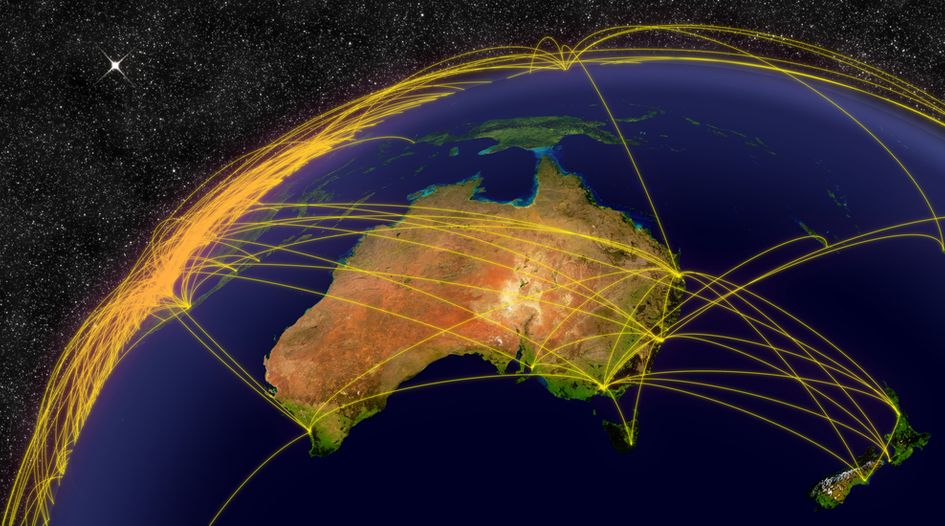 IPBC Australasia found its host country close to the finish line in an IP system reform effort that has gone on for several years now. Questions over whether the patent system in particular serves the interests of Australian companies – which as a rule are not owners of large patent portfolios – have played a big role in the discourse.
The overhaul of the country's second-tier patent system around the turn of the 21st Century was one of the most prominent steps Australia has taken to try to make the patent system work for the medium-sized entities that play in important role in its economy. That produced the innovation patent, which may be scrapped just ahead of its 20th birthday when the second of two IP reform bills is taken up in parliament this year or early next.
Before lawmakers in Canberra had their say, IP professionals debated the innovation patent's merits to open the IPBC in Melbourne. Anna Grocholsky of Macquarie University and Tim Boyle of the Australian Nuclear Science & Technology Organisation – both members of Australia's large tech transfer community, argued that the system ought to be scrapped altogether, noting its limited use by local SMEs, low maintenance rates on the patents that are filed, and confusing designation of rights that have not yet been examined – and are therefore unenforceable – as 'granted' patents.
Grocholsky shared an example of how the system might give its users unwarranted confidence – a student who had self-filed an innovation patent, on the assumption that it would open the door to later filings in important overseas markets. This do-it-yourself approach is not one that will serve either entrepreneurial students or cash-strapped SMEs in the long run, she suggested.
But Joe Mok of gaming company Aristocrat Technologies and Grant Shoebridge of Shelston IP and the Institute for Patent and Trademark Attorneys argued that the problems with the innovation patent (which they conceded include too low an 'innovative step' threshold and their possibility to be abused by subsidy-seeking junk filers from China) could be addressed by any number of reforms.
If only by a very slight margin, the audience seemed to agree with them when polled by a voice vote. But a betting person would not back the innovation to gain another reprieve when it eventually faces the real deal.
That means that medium-sized Australian businesses have one less option for trying to make up the gap with more IP-rich competitors from overseas. (It seems like innovation patents could have made a fantastic strategic asset for Australian firms if there was better education around how they could provide powerful remedies for less than inventive technologies. Not for nothing has Apple been one of the system's biggest users.)
Other developments from yesterday showed that there is something of a re-think going on among the many R&D-based institutions that play a big role in Australia's IP ecosystem. Finnegan's Bob Kramer remarked that as a US-focused litigator, it was a surprise when he re-located here ten years ago and found that commercialisation meant something much broader than just licensing and litigation in Australia.
Even in commercialisation scenarios where there is much more to a deal than patents, quantity may prove to be a problem for smaller Australian companies. Robert Klupacs, the CEO of the Bionics Institute and a registered Australian patent attorney, said that his advice on filing strategy has changed over the years. "I used to advise people to get one good patent and that's enough," Klupacs said. But a conversation about potential investment with one of Australia's biggest companies changed his mind. The executive stated frankly that if a company has just one or two patents, he is happy to take them on and win. A portfolio of 10-20 rights was when the big business was willing to come to the table and discuss investment or partnership.
Asked whether start-ups could attract investment if they eschewed patents altogether and focused on trade secrets, Klupacs said it is possible. The good news for patent-light firms, he said, is that for many investors, the target company's own portfolio is less important than what the freedom to operate analysis says.
That is reassuring for firms with relatively small arsenals of their own, but as patent filings increase in important markets for Australian goods in Asia and elsewhere, it means they will need savvy IP advice to navigate a competitive environment.
Copyright © Law Business ResearchCompany Number: 03281866 VAT: GB 160 7529 10