New names added to IAM's list of Asia-Pac's market-leading IP operations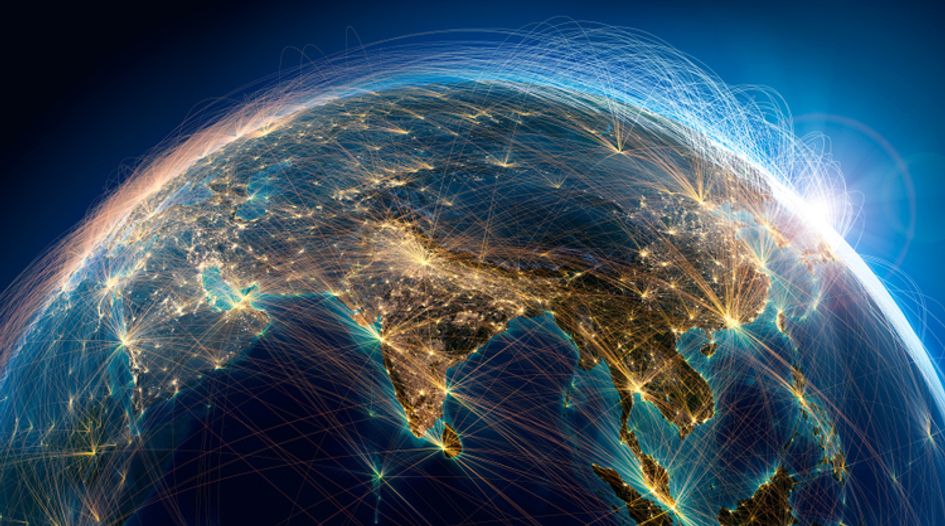 For each of the past five years, IAM has selected companies and research organisations to join a group we call the Asia IP Elite and invited them to gather at our flagship regional event, IPBC Asia, to be honoured for their work over the preceding 12 months.
Why do we carry out this annual exercise? Admittedly, it is partly for our own edification. The process of seeking out new companies from new jurisdictions that are doing interesting things with IP strategy inevitably turns up a lot of good news stories in places that we might not otherwise have looked.
We also hope that the list will be a valuable resource for the firms themselves in terms of networking and deal making. Members of the Asia IP Elite form the core audience at our IPBC events in Asia, which are all about bringing together the top corporate IP professionals to learn from and do business with each other.
Finally, we recognise that in many organisations – especially in emerging markets but certainly in developed countries too – the IP function is not always as well understood or appreciated as it could be. We thus hope to provide some external validation for those teams at the top of their game regionally.
All of the organisations on this list have an IP strategy but no two are alike. Not all of them own huge patent portfolios, not all of them reap significant licensing revenue and not all of them are frequent litigators. What they do all have in common is talented in-house IP practitioners who have designed strategies tailored to their industries and markets.
In 2018 we named the largest and most diverse group of organisations ever to the Asia IP Elite. Their ranks include entrants from new jurisdictions such as Malaysia and new industry sectors such as gaming and mining. Some of these companies may be unfamiliar, having come onto the IP scene only recently. For others, the recognition is long overdue.
Without further ado, here are 2018's first-time selections to the Asia IP Elite.
Aristocrat Technologies
Based in Sydney, Aristocrat Technologies is one of the largest gaming companies in the world, selling both electronic gambling machines and casino management systems. Companies in this sector are not typically thought of as high tech, so some observers were shocked when Aristocrat gave the large state-run R&D lab (and Asia IP Elite member) CSIRO the nudge to become top Australian domestic patent filer in 2017 (having applied for 157 standard Australian patents). However, Aristocrat insists that innovation is embedded in every part of its business. Over 60 years, the firm has built up a portfolio of over 2,000 patents and nearly 3,000 trademarks. Licensing the brands of other entertainment products (eg, TV shows and movies) also forms a key part of its product strategy. The sector has also seen its share of competitor litigation – notably in a series of patent lawsuits between Aristocrat and International Game Technology. The company has also been an active participant in Australia's patent reform debates over the last few years, arguing for the retention of the second-tier innovation patent, which it has used extensively as a tool to protect incremental innovations.
AU Optronics
Panel maker AU Optronics was created in a 2001 merger, with its in-house IP function starting up in earnest three years later. The company has since been through several rounds of major display industry competitor patent disputes and come through the other side. An IP function consisting of around 50 professionals now manages a formidable IP portfolio built around patents that have potential counter-assertion value. The Hsinchu, Taiwan-based firm's recent patent and trade secret battles with China Star Optoelectronics Technology shows that it has come full circle from upstart to incumbent and may rely on its patent lead to fend off new rivals from the Chinese mainland. For more on AU Optronics director of intellectual property, see Spencer Yu's comments in our roundtable discussion.
Broadcom
Having officially moved its headquarters from Singapore to San Jose in April, Broadcom's tenure as an Asia IP Elite company could be limited. But few companies cast a greater shadow over the overall mobile licensing market in 2018 than the chipmaker formerly known as Avago. Hard-charging Malaysian CEO Hock Tan relocated the head office to California in part to smooth the way for his ambitious plan to take over Qualcomm. Tan spent time canvassing Chinese smartphone makers in a bid to win their approval, promising that Qualcomm patent royalties would be slashed under Broadcom ownership. But it was over before it began in March, when the Committee on Foreign Investment in the United States took the rare step of nixing an acquisition before it had even been agreed upon by the two companies. However, this setback has not slowed Broadcom's IP and licensing division, which has pushed into high gear since Tan took the reins. In May, it launched its first campaign in the auto sector, suing Toyota and four suppliers in the United States.
BYD
China's largest producer of electric vehicles, BYD sprang up in Shenzhen in 1995, a time and place of great industrial ferment. An IP function was established just two years later, which was indicative of a company that would remain ahead of the IP curve in China for many years to come. BYD had something of a baptism by fire in early 2002 when it faced US patent litigation against Sanyo Electric, a case that was settled in 2005. BYD is today best known as an automaker, but it actually began life as a manufacturer of rechargeable electric batteries. The company also had an electronics division that assembled smartphones, which it spun off in 2007 to focus on vehicles. BYD says that its origin story is a huge advantage, giving it "full expertise and intellectual property" in what it calls the three core technologies of new energy vehicles – batteries, electric motors and electric controls. A team of more than 50 IP professionals manages one of China's largest patent portfolios.
Coolpad
Shenzhen-based Coolpad was a relatively early adopter of patent filing among Chinese smartphone manufacturers. This has given it a significant portfolio, which it is now counting on more than ever as it seeks to bounce back commercially from a couple of years which found it under the ownership of cash-strapped LeEco. Appointed in August 2017, CEO Jiang Chao said that the company's 10,000 plus mobile patents are key to its efforts to turn the company's fortunes around. "A lot of companies may have stolen our core technology or patents; our next step will be carrying out patent litigation against some of these companies," he told the Chinese media. One thing that makes Coolpad unique among Chinese firms is that its top IP executive, Nancy Zhang, was elevated to chief IP officer in April. An early test of the company's licensing prowess is the series of ongoing lawsuits it has filed in China against fellow Elite member Xiaomi.
Denso
As the second-largest auto parts supplier in the world, Denso looms large on the Japanese IP landscape. The company is based near Toyota and is partly owned by the automaker for which the city in Aichi Prefecture is named. With more than 10,000 granted US patents, Denso's portfolio ranks as one of the sector's biggest. Increasing litigation in the auto industry has entangled the company as of late; the past year has seen it defending infringement claims at the International Trade Commission (ITC) from Intellectual Ventures (IV) and from Broadcom in a US district court. The company also made a foray into the transactions market with a pre-initial public offering patent transfer to Xiaomi. For more on Denso, see IP division director Akitoshi Yamanaka's comments in the roundtable discussion.
DiDi
After a series of mergers and the pullout of Uber from the China market, Didi Chuxing Technology is now synonymous with ride-hailing in China. But the company is also making significant inroads into overseas markets including Mexico and Brazil. Its technology ambitions also stretch beyond its current offering, with recently announced initiatives in autonomous vehicles and artificial intelligence (AI). The IP function was set up in 2015 and has grown quickly. In 2018, the company made its first known patent acquisition on the secondary market, gaining a portfolio from France Brevets. For more on DiDi, see IP director Raymond Chen's comments in the roundtable.
Hisense
State-owned manufacturing firm Hisense has grown from humble origins as the Qingdao No 2 Radio Factory established in 1969 to a top global supplier of both electronics and home appliances. It is the company's television business overseas that has drawn it into significant patent conflict. Most notably, it found itself in a knock-down drag-out fight with Foxconn over the use of the Sharp brand for televisions in North America, rights that Hisense acquired in 2015 when the Japanese firm was still independent. As each side sought to up the pressure, patent infringement complaints were filed in both the United States and China, before the two parties settled in February 2018. IP director Zhongli Zhang has focused on building a team with a balance of legal and technical experts capable of generating countermeasures when IP suits threaten overseas business. Hisense has also participated in several alliances of Chinese IP owners in both the air conditioning and TV industries. The latter group recently came to Hisense's aid to invalidate an NPE patent being asserted against the Qingdao company in China.
Kyocera
Based in Kyoto, Kyocera was founded as a supplier of ceramic parts for electronics in 1959. Components are still big business for the company, which supplies parts to chipmakers, auto companies and other industrial concerns. Kyocera also has an equipment and systems business of roughly equal size, selling products including printers, solar power systems and mobile phones (it acquired the handset businesses of Qualcomm and Panasonic). In addition to protecting these business lines with a portfolio of over 5,000 US patents, the IP team operates licensing programmes in several areas: SEPs, haptic touch panels and vibration speaker technology. Early results from the haptics programme include a deal with Robert Bosch Car Multimedia and an ongoing litigation in Germany with German auto parts maker Preh GmbH.
Largan Precision
When Scott Lin founded lens maker Largan Precision in 1987, he reportedly set three ground rules: no contracting, no technology purchasing and no poaching talent from other companies. The company developed processes for manufacturing high-quality lenses made of plastic, which soon became a vital component in smartphones. By relying mainly on trade secrets to protect its proprietary manufacturing methods (the company says it modelled its strategy on that of Coca-Cola), Largan Precision has become one of the most profitable companies in the smartphone supply chain. The company has over 500 patents, which it has asserted against the likes of Samsung Electronics. It also has a CEO who seems to have a good grasp of IP strategy. "Patents are not protective, only offensive," Adam Lin told investors in 2016. "Manufacturing processes and how to master them, that's the main area of competition in the lens industry."
Mahindra & Mahindra
The flagship business of Mumbai-based conglomerate Mahindra Group, Mahindra & Mahindra is a leading player in automobiles as well as farm equipment. It established a dedicated IP function about eight years ago, which is based out of the company's main research campus in Chennai, India's motor city. The team is strongly tech and engineering focused, with its reporting lines leading to the company's chief technology officer (CTO). Its marque as a consumer auto brand is flourishing in the domestic market, but it is the company's utility and commercial vehicles that have put it on the map in major IP hotspots such as the United States. This has led to some patent conflict, including an ongoing ITC dispute with Fiat Chrysler. For more on Mahindra & Mahindra, see the roundtable discussion with its CTO for farm equipment systems, Dr Aravind Bharadwaj.
Maxell
Maxell was formerly a unit of Hitachi but is now independent, although the conglomerate still owns a stake. It operates across three key verticals: batteries, industrial materials and electronics. In recent years, it has also become much more active in the field of patent monetisation. The company launched a US enforcement campaign in 2016, which produced its first jury verdict last July – resulting in a $43 million damages award against Chinese smartphone maker ZTE. Patent transaction records also show that the company has made patent assignments to companies including Fujifilm. However, the company's IP executives argue that licensing not sales are the key priority – the company hopes to cultivate royalty streams for investment in future R&D and new businesses. For more on Maxell, see the roundtable discussion with its senior manager for IP licensing and legal, Tatsuya Yamamoto.
Oppo
Dongguan-based Oppo is one of the leading smartphone brands in its native China and other developing markets such as India, while it is increasingly making inroads in other jurisdictions, including Australia. Any great commercial success story in the mobile sector generates a significant amount of pressure from other patent owners. Oppo's response has been a clear-sighted IP strategy focused on deal making. The company has complemented its in-house patent filing programme with a string of third-party acquisitions from the likes of Sharp, Intel, IV, Intellectual Discovery and Hilco Global. Oppo's most high-profile dispute to date has been a patent litigation against Dolby in India. The eventual settlement of that case led to a licence as well as an opportunity for Oppo to acquire hundreds of Dolby rights. In 2018, the Chinese firm completed an SEP licence deal with Nokia. Looking forward, Oppo is hoping to generate revenue from its own intellectual property, as it ploughs $1.4 billion into 5G and AI R&D this year and launches a programme to license out its fast battery-charging standard.
Petronas
Malaysian state-owned oil and gas giant Petroliam Nasional is one of Southeast Asia's largest and most profitable companies and like other leading energy firms, it is increasingly turning to technology as a differentiator. Although patent filing by Malaysian companies is at a relatively embryonic stage, Petronas is near the top of the list among its compatriots when it comes to both domestic and overseas filing activity. The company has set up a dedicated IP function within its legal function and conducts a range of IP awareness initiatives throughout the organisation. Protecting what might be its most valuable intellectual asset – the Petronas brand – is a key focus, with trademarks registered in over 65 jurisdictions.  
PTT Global Chemical
Bangkok-based PTT Global Chemical is an affiliate of Thailand's state-owned oil and gas company focused on petrochemicals. The company's policy is to invest more than 3% of its net profit back into R&D. Its innovation efforts are focused on areas including advanced materials, green technology, health and resource management. PTT Global Chemical has set a lofty and concrete goal for its research efforts: to create new products that generate annual revenue of $1.8 billion by 2025. A 2014 investment in Boston-based bioenergy firm Myriant gave the Thai company a security interest in a US and overseas patent portfolio; it has since restructured the US firm, which in August changed its name to GC Innovation America and announced it would undertake technology scouting activities for PTT Global Chemical in the United States.
Rio Tinto
Rio Tinto is at the forefront of implementing cutting-edge technology to the mining industry. Autonomous trucks have hauled more than 1 billion tonnes of ore and waste and in 2018 the company inaugurated an automated long-distance rail network, which it is billing as the world's largest robot. The company has dual headquarters in London and Melbourne, but the IP function is based out of Perth in Western Australia. In addition to IP protection and licensing, IP-driven technology deals are also part of the company's playbook. In 2017, Tata Steel acquired the full IP rights to a steel-making process branded HIsarna in a transaction with Rio Tinto that entailed several patent transfers. Intellectual property also enables joint ventures such as a 2018 partnership with Alcoa to commercialise a carbon-free aluminum smelting process.
Samsung Bioepis
Samsung Bioepis is the biosimilar affiliate of Samsung BioLogics, the world's third largest contract manufacturer of biotech drugs. The company made headlines in 2018 for all the wrong reasons – authorities are investigating allegations that Bioepis's value was deliberately overstated in the run-up to a 2016 initial public offering that was South Korea's second largest. It could be a setback to the Samsung Group's plans to make biotech a key part of its future growth strategy. Against that backdrop, Bioepis has been at the heart of key biotech patent battles. It settled a dispute with AbbVie that allowed a biosimilar version of the blockbuster arthritis treatment Humira to launch in Europe this year. The company's reportedly strong pipeline of biosimilars could tee up many more such conflicts in the years to come.
Sime Darby Plantation Berhad
Malaysian palm oil producer Sime Darby Plantation is one of three listed pure plays (alongside property and motors/industrial) that make up the Sime Darby conglomerate, one of Southeast Asia's largest. In the plantation business, the group is banking on innovation to stay ahead through a strong focus on agricultural R&D. The company is one of the country's leading patent filers, and its research efforts go beyond its core palm oil competency into areas such as robotics, which may have applications in the plantation business. Implementing a commercial patent strategy is one way in which the firm hopes to boost revenue streams.
To hear what the newest members of the group make of the latest challenges faced by IP functions across Asia, see the full version of this article in IAM 94.
Copyright © Law Business ResearchCompany Number: 03281866 VAT: GB 160 7529 10