'Reverse patent trolls' plague big pharma in China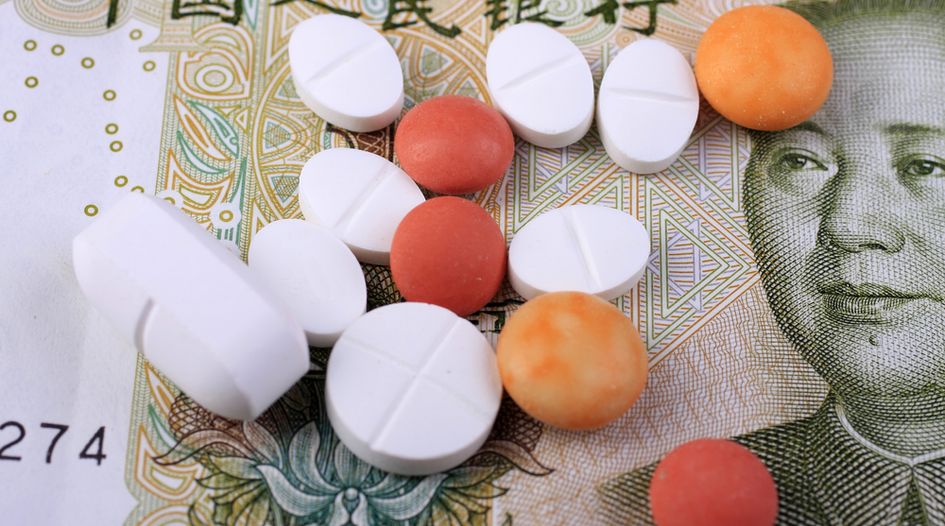 You are the head of IP in China for a major global pharmaceutical company. One day, you receive an offer of service from a small law office you have never heard of. It offers to do some 'consulting' – for a fee – on a validity risk to a very valuable patent in your portfolio, a right that protects a very profitable drug. Along with the letter is a fully drafted invalidation request.
You are tempted to ignore it. The inventiveness of the claimed invention would be relatively straightforward to prove in the United States, you know from your years of practice there. But your local counsel tells you there's a significant difference in China: you likely won't be able to use any post-filing experimental data to establish inventiveness. She tells you the draft petition would have a good chance of knocking out at least some of your claims – at a cost to the petitioner of just a few thousand yuan in official fees.
Defending the patent will run you at least $10-15,000, and the risk of an invalidation could end up costing your company a whole lot more. Paying the modest 'consulting' fee is beginning to look like the least bad option…
This is the phenomenon of the 'reverse patent troll' in China. While similar schemes have been tried elsewhere, practitioners say several factors make it a unique challenge in China: a comparatively high invalidation rate for pharma patents, laws on data disclosure that are out of step with other jurisdictions and the low barrier (in terms of cost and standing) to challenge a Chinese patent.
IAM spoke with one in-house counsel from a major multinational pharma firm that has been approached by reverse patent trolls. We also interviewed a private practice lawyer whose client, a European branded major, has dealt with this issue. Both declined to be named, because they were not authorised by their company (or client) to discuss this sensitive issue on the record.
These two interviewees named at least four separate entities based in greater China that they claim are conducting business this way. Other private practice lawyers interviewed for this article said they weren't aware of their clients facing this kind of problem, or that they had heard it posed only as a hypothetical.
China's high invalidity rate for pharma patents
A report published last summer on validity challenges to pharma patents in China made waves in the industry with an eye-opening finding: among a sample of Patent Re-examination Board (PRB) challenges to pharma patents since 2015, nearly 75% resulted in at least one claim being invalidated. Even more surprising: for compound patents, claims for new molecules that form the bedrock of protection for drugs, the knockout rate was around 50%. Another article looking at 40 PRB cases from 2018 found that almost 44% of the challenged pharma patents had been invalidated in whole.
All of the life sciences patent lawyers IAM spoke with were familiar with at least one of these reports, but not all of them felt they provided an accurate picture of the problem. Nevertheless, they all agreed that the invalidity rate for pharma patents in China is very likely higher than that of the United States, Europe or Japan.
The in-house pharma counsel points to China's "draconian" rules on disclosing experimental data during the patent application process, and the extremely high bar set by the patent office for using post-filing data to defend from an invalidity challenge.
In 2006, China's National Intellectual Property Administration (CNIPA) got tough on sufficiency of disclosure, which is covered in Article 26.3 of the Patent Law. Guidelines issued that year told examiners that all the relevant experimental data demonstrating the use of a chemical or pharmaceutical invention must be included at the time of application, and applicants would not be allowed to use post-filing data to defend against rejections for insufficient disclosure. Post-filing data could also not be used to defend against invalidation.
In a 2014 article, lawyer Wu Li of Anjie Law Office explained why this was such a problem for pharma companies: "Given the difficulties in selecting the best target during the early stages of R&D, and the unavoidable delay in obtaining experimental data on the biological or medical effects of the inventions, such data requirement substantially impedes applicants from timely filing new applications."
At the time, this was leading to a lot of rejected applications. IAM caught up with Wu more recently, and he says that CNIPA examination practice has changed in the past several years: "Now, a case will rarely be rejected based on the sufficiency of disclosure issue; they have pretty much put the burden on the inventiveness or obviousness issue."
New patent examination guidelines of 2017 finally allowed patentees to submit post-filing data to the patent office. However, Wu confirms that in practice, using that data to defend against validity challenges is still a dicey proposition. "CNIPA has set a very high bar for accepting post-filing data," Wu says.
Janet Xiao of Morrison & Foerster echoed that observation in a feature about China's life science IP space in the latest print issue of IAM, saying that while restrictions on the use of post-filing data have softened in recent years, "the law itself has not changed, and in reality it is still very difficult to introduce post-filing data."
The big risk comes from the fact that prior to 2006, CNIPA's enforcement of experimental data requirements was lax. That means plenty of patents filed before then are vulnerable to validity challenges – and post-filing data cannot be counted on to help.
Heather Lin, a lawyer with NTD Intellectual Property Attorneys in Beijing, thinks the change in CNIPA examination standards – not just on experimental data but on inventiveness – largely explains the high invalidation rates we are seeing. In the study showing the high 75% knockout rate, Lin says "As far as I noticed, the majority of the invalidated patents were filed in the late 1990s or early 2000s, at a time when Chinese patent office practice was not so strict in terms of inventive step or support issues." She also notes that in those days, "foreign companies and even Chinese companies normally would not provide much experimental data in the specification because at the time the standard was not so strict."
It is understandable, then, that by current standards, many patents may be easy to at least partially invalidate. This also could mean, however, that the invalidation rate will come down naturally over time, as patents filed after 2006 account for a greater share of the patents in force.
The troll phenomenon
Generic pharmaceutical makers can and do exploit the invalidity risks caused by shifting examination standards to help clear the way for their products, practitioners say. But enterprising individuals and small entities have also recognised that the latent validity defects in some otherwise valuable patents represent a potential money-making opportunity.
It is hard to get a handle on the scope of the problem because it mostly involves draft petitions that are never filed. Any individual can challenge a patent's validity in China without having to appear at a hearing in person. Reverse patent trolls typically use other people's names to challenge patents, making it difficult to trace their activity.
Neither are major multinational pharma companies keen to publicise the phenomenon, for understandable reasons. "Pharma companies operating in China are oftentimes silent victims," says the in-house counsel. As for the problem's prevalence, he said: "It's probably getting worse, and I definitely don't see any sign of decrease."
The pharma counsel explains that reverse patent trolls sometimes ask for cash, and other times ask for a free license which they can turn around and sell to a generic company for cash. "It's a protection racket," says the private practice lawyer.
And it raises serious questions about how to respond. The anonymous private practice lawyer says his client eventually came to some sort of arrangement with the reverse patent troll. The in-house counsel explains: "My personal preference is certainly not to give in, and to be firm and aggressive even if we may lose a patent or two. But there are occasions when you get in a really vulnerable position and you don't have a choice."
Lin says some companies she works with have been asked for free licences by such entities, and they have taken a tough line: "Our clients will never, never enter such agreements with an invalidation requester – we can't accept such an agreement." She points out one factor that weighs in favour of the patent owner: the reverse patent troll doesn't make any money directly by invalidating the patent.
Moreover, Lin says companies shouldn't be too quick to panic when they do get notice of an invalidation request, despite some of the worrisome statistics. "If you want to invalidate a pharmaceutical patent in China, it really is case-by-case. Nobody can be sure that they will invalidate your patent unless the patent owner has made a very obvious mistake. Normally, it's a very, very hard dispute before the Board."
Few options
For now, winning the case may be the only option. "In the US, attorneys could get sanctioned for this," claims the in-house counsel (himself a US-qualified attorney). But while sources named several entities they say engage in reverse patent trolling, they said they aren't aware of any remedies that can be pursued against them. "We were trying to find any way possible, and the answer is that at the moment, there is no provision in the Patent Law or the Civil Code of China that would impose any type of sanction on anyone who 'maliciously' invalidates patents," the private practice lawyer explains.
Rather than go after the firms themselves, pharma companies have lobbied for changes to the law or its interpretation. But nothing on that front looks certain at the moment. "There is a lot of debate, and while practitioners and patent holders criticise the high invalidation rates, so far there is no consensus," observes Wu.
In the meantime, the invalidation issue will impact pharma patent strategies in one of the world's most important markets. "Because of the extremely high invalidation rate, companies certainly have second thoughts about enforcing a patent in China," says the in-house pharma counsel. "It may not be the only factor, but it's a major one."