India: the pharmacy of the world and its patent landscape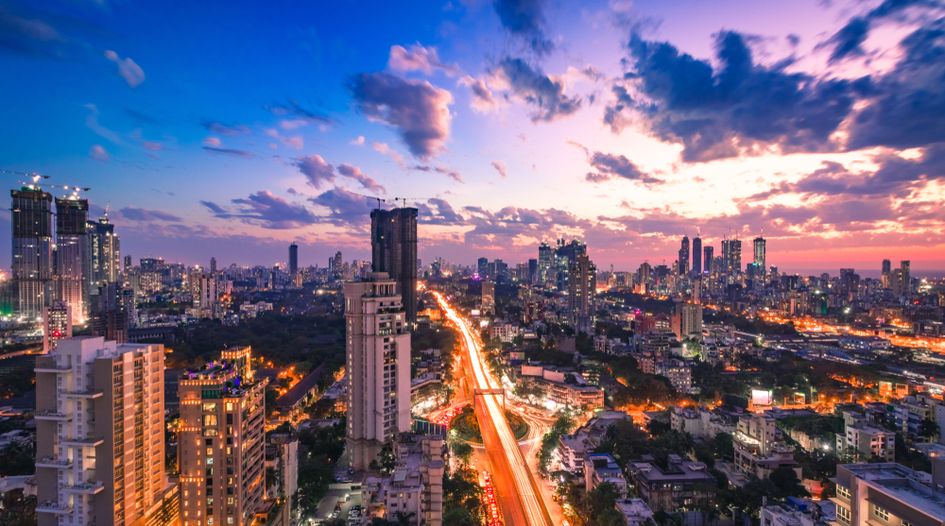 This is an Insight article, written by a selected partner as part of IAM's co-published content. Read more on Insight
Legal framework
The Indian life sciences sector relies on a robust legal framework to protect intellectual property rights and foster innovation. This article explores the key provisions and requirements under the Indian Patent Law for securing patent protection in the life sciences sector involving inventions in biopharmaceuticals, products of genetic engineering, drug delivery systems, herbal and nutraceutical formulations, smart medical devices, biofuels, biosurfactants and agricultural products, etc.
An invention has been defined under Section 2(1)(j) as a new product or process involving an inventive step and being capable of industrial application. Notably, an invention, to satisfy the requirements of 'inventive step' under the Indian Patent Law, should satisfy the dual requirements of 'non-obviousness' and 'technical advancement' over the state of art.
Besides satisfying the three-prong requirement of novelty, inventive step and industrial capability specified under Section 2(1)(j), the invention must not fall within the realm of non-patentable inventions enumerated under Section 3 of the Patents Act 1970. Section 3 stipulates the various non-patentable subject matter within the meaning of the Patents Act in subsections (a) to (p). Notably, subsections (b), (c), (d), (e), (h), (i), (j) and (p) of Section 3 pose major challenges. These subsections have been elucidated under 'Patentability issues' in this article.
The benchmark for patent eligibility standards in India is higher than the rest of the world. For instance, claims directed to DNA and RNA sequences, proteins and antibodies have to demonstrate:
structural variation over the 'known', naturally occurring substance to address a Section 3(c) objection;
a structural variation and related enhanced technical effect on account of this variation to overcome an objection based on Section 3(d); and
a combination or composition constituting these elements must satisfy the requirements of synergism to circumvent a Section 3(e) objection.
Claims directed to microorganisms are patentable provided the requirements of novelty and inventive step, Section 3(c), Section 3(d) and Section 3(e) as explained above are met. However, claims directed to plants and animals in whole or any parts thereof, including seeds, varieties and species and essentially biological processes for propagation of plants and animals are not considered patentable.
Also, claims construed to be directed to any process for the medicinal, surgical, curative, prophylactic, diagnostic, therapeutic or other treatment of human beings or animals are not considered an invention under Section 3(i) of the Indian Patents Act.
Additionally, if an invention utilises an biological resource or genetic resource originating in India, approval from the National Biodiversity Authority (NBA) must be sought in addition to disclosing the source and geographical origin of the biological resource in the specification. The NBA regulates the use of India's biological resources, facilitates and enables conservation action and provides advice to the central and state governments on issues of conservation, sustainable use and access and the benefit sharing of these biological resources.
If an invention pertains to new plant varieties, then these plant varieties may be protected under a separate sui generis law: the Protection of Plant Varieties and Farmers' Rights Act 2002.
Given the unique requirements of Indian Patent Law, it is advisable to take due measures to verify the patentability aspect of an innovation to advance the prospects of patent protection in India.
Patentability issues
Section 3 of the Patents Act 1970 stipulates the various non-patentable subject matters within the meaning of the Patents Act 1970. Notably, subsections (b), (c), (d), (e), (h), (i), (j), (k) and (p) of Section 3 pose challenges for inventions in the realm of life science inventions. The following is a tabulated representation of patentability issues commonly encountered under Section 3 in the life sciences domain:
Section

What is patent ineligible?

Exemplary patent ineligible subject matter

Possible suggestions to circumvent non-patentability rejections

3(b)
Inventions contrary to public order or morality; or inventions that cause serious prejudice to the environment or to human, animal or plant life or health

Process for cloning of human beings or animals
Process for modifying the germ line or genetic identity of human beings or animals
Process for preparing plant seeds or other genetic material that could have adverse environmental impact
Use of human embryos or embryonic stem cells for commercial exploitation
Use of human embryos or embryonic stem cells for commercial exploitation
Composition of placental stem cells

Highly subjective ground of evaluation. However, we can attempt to provide an explanation concerning the benefits, technical advancement and importance of innovation and how it outweighs the related concerns. Finally, arguments can be forwarded to show that the invention does not contravene public order or morality and does not cause serious prejudice to the environment or to human, animal or plant life or health
3(c)

Discovery of:

Scientific principle
Formulation of an abstract theory
Any living thing
Non-living substance occurring in nature

Microorganisms, nucleic acid sequences, proteins, enzymes and compounds that are directly isolated from nature (eg, compound or agent obtained from biological fluid of a living organism)
Microorganisms, nucleic acid sequences, proteins, enzymes and compounds may be considered patentable if they are a culmination of genetic engineering and requires human intervention. The product claim must demonstrate some degree of variation over the naturally occurring substance.
3(d)

Mere discovery of a new form of a known substance that does not result in the enhancement of the known efficacy of that substance
Mere discovery of any new property of a known substance
Mere discovery of new use of a known substance
Mere use of a known process, machine or apparatus unless this known process results in a new product or employs at least one new reactant

3D or crystal structure of protein
Modified protein, enzyme or antibody
Crystal or amorphous peptide

Identify and distinguish the structural differences over 'known' substances
Demonstrate enhanced efficacy (for, eg, enhanced therapeutic efficacy of a protein or an antibody) over the closest 'known' substance

3(e)

Substance obtained by mere admixture resulting only in aggregation of properties of components
Process for making this mere admixture

Composition of two commonly known microbial species to prepare a probiotic
Composition of two known proteins or proteins subunits to make a vaccine

Demonstrate synergism attributed to an integrated effect of the constituents making up the composition
Provide comparative data to show synergism

3(h)
Method of agriculture or horticulture

Method of producing a plants
Method of improving fertility of soil
Method of improving drought resistance of plants
Method for removal of weeds
Method of cultivation of algae

Generically claimed agricultural processes of cultivation, production and breeding of plants should be avoided.

However, methods involving technical and inventive ingenuity through human intervention could be contested as not attracting provisions of Section 3(h).

3(i)

Method of treatment:

Medicinal methods
Surgical methods
Curative methods
Prophylactic methods
Diagnostic methods
Therapeutic methods
Any method of treatment of animal to render them free of disease or to increase their economic value or that of their products

Process for administration of drugs/monitoring drug response in body
Method for birth control
Method for removal of plaque from teeth
Method of vaccination
Cosmetic treatment

Patent protection can be sought for:

Surgical, therapeutic or diagnostic instruments or apparatus
Composition or combination of drugs
Manufacture of medical devices

3(j)

Plants in whole or in part
Animals in whole or in part
Seeds
Varieties and species of plants and animals
Essentially biological processes for production or propagation of plants and animals

Animal cell or tissue
Plant cell or tissue
Therapeutic composition of animal cell for, for example, antigen presenting cell
Method for germination of seeds, and of development stages of plants and animals
Method of cross-breeding of plant crops

Patent protection can be sought for genetically modified prokaryotes and the method of producing them.

Plant varieties may be protected under the Protection of Plant Varieties and Farmers' Rights Act 2002

3(k)

Mathematical methods
Business methods
Computer programs
Algorithms

In silico method for determining the structure of protein or compound
Data processing of biological substances

Avoid claims directed towards:

Computer programs
Sets of instructions
Computer program products
Storage mediums with instructions
Databases

3(p)
Traditional knowledge-related inventions

Extracts or alkaloids or isolation of active ingredients of plants for curing a medical condition
Combination of plants with known therapeutic effect
Herbal composition traditionally known for treating colds

A nanoparticulate or scientifically advanced or improved form of traditionally known component or ingredient may be patentable.
Strategies for enforcement
A patent infringement suit will have to be filed before the intellectual property division of the respective high court. The proposed suit must contain the petition along with the evidentiary materials to support the factual arguments and the allegations.
Interim-stage proceedings
The process is as follows:
filing the plaint (with facts, grounds, claims, arguments and relief claimed) and expert evidence, if any, wished to be relied upon to establish infringement;
filing interim applications seeking ad interim injunction order, appointment of a local commissioner and appointment of a scientific adviser;
issue of notice to defendant and filing of written statement by the defendant;
admission and denial of documents;
discovery process (optional); and
framing of issues.
List of evidentiary materials to be filed are given below:
patent certificate;
information pertaining to the infringing patent;
information pertaining to filing of working statement in India for at least past five years;
information concerning the patentee's presence in Indian markets and quantum of sales in India;
information on the date of knowledge of the infringer's infringing activity;
information pertaining to the corresponding grant of patents in other jurisdictions;
information pertaining to infringement actions and oppositions succeeded by the patentee for corresponding patents in other jurisdictions (if available); and
expert report relied on by the plaintiff for infringement analysis (if needed).
An infringement suit can be filed seeking an injunction against an infringer for exploiting the infringing patent, or seeking damages or accounts of profit. In addition, the right holder can also request the court to appoint an independent commissioner to visit the infringer's premises and seize the infringing products.
Based on the pleadings and the supporting materials, if the court is prima facie convinced of infringement, an injunction will be granted against the commercial use and exploitation of the infringing patent.
Factors considered by the court for issuing or refusing interim injunction
The factors are as follows:
whether the plaintiff has established a prima facie case for infringement of the patented process or product;
whether the defendant has prima facie established that there is a serious challenge to the validity of the patent in question;
the strength of the respective contentions of the parties on the issue of infringement and invalidity;
where the balance of convenience tilts, and if preliminary injunction is granted or denied; and
who between the two parties would suffer irreparable injury if the preliminary injunction is granted or denied.
Trial stage
This includes the following:
submission of list of witnesses;
affidavit in evidence of plaintiff;
cross-examination by the defendant;
affidavit in evidence by the defendant;
cross-examination by the plaintiff; and
final arguments.
Strategies for extending protection
There are no provisions to extend the term of patent protection in India with mechanisms such as supplementary protection certificates, or patent term adjustments available for FDA-approved drugs in Europe and the United States respectively. This being the case, it is prudent to follow proactive measures to secure a longer enforceable period of patent protection.
Expedited examination
One of the strategies to enable a longer duration of the enforceable term is to ensure that the Indian patent application is examined and granted at a faster pace. Reducing the time taken to obtain a granted patent ensures an extension of the effective patent term.
The Indian Patent Office provides certain categories of applicants (including Indian and foreign applicants) to utilise the expedited examination route. The eligible applicants are:
those who have, in the corresponding international application, indicated India as the competent international searching authority or international preliminary examining authority, or both;
start up entities;
small entities;
female, or, in the case of joint applicants where all the applicants are natural persons, at least one of the applicants is a female;
a department of the government, or an institution owned, controlled or financed by the government;
those whose applications pertain to a sector that is notified by the central government on the basis of a request from the head of a department of the central government; or
those eligible under an arrangement for processing a patent application pursuant to an agreement between the IPO and a foreign patent office.
By availing an expedited examination route, the time period to dispose the application gets reduced significantly and the patent application may be granted within a span of 12 months. Applicants can file the expedited examination requests at any time within 48 months from the earliest priority date or from the date of filing of the application in India, whichever is earlier. An ordinary request for examination can also be converted to an expedited examination request by paying additional fees.
Non-patent exclusivities (eg, biologics exclusivity or regulatory data exclusivity)
Data exclusivity is an Agreement on Trade-Related Aspects of Intellectual Property Rights Plus (TRIPS-Plus) measure outlined in Article 39.3 of TRIPS. Currently, neither biologics exclusivity nor regulatory data exclusivity is provided for in the Indian Patent Law. There are no provisions in the Indian Patent Law that prohibit the regulatory approval of a generic drug even if this drug is patent protected.
Today, India has earned the status of 'pharmacy of the world'. This has been established through its pivotal role in supplying affordable generic drugs throughout the world, especially to least developed nations. Within the current regulatory framework, the linkage of regulatory approval for a drug and its patent status has not been deemed conducive to its present status as it has the potential to delay the availability of affordable generics.
Launch to market strategies – clear path to market
Launching a product in the Indian market under the patent framework requires a comprehensive strategy to leverage intellectual property rights and navigate the legal and regulatory landscape. Some of the key strategies for a successful launch to market within the Indian patent and regulatory framework are as follows.
Patent protection, strategy and portfolio management: obtaining a robust patent protection for the product or technology within the complex legal framework is of utmost importance. This would include strategies such as identifying key inventions, securing adequate IP protection across all facets of the product, opting for measures to advance prosecution towards seeking an early grant and seeking an enforceable scope of patented claim scope offering leverage in negotiations and licensing agreements.
Freedom-to-operate (FTO) analysis: conducting a thorough FTO analysis to ascertain the potential risk of infringing existing patents is prudent. Analysing the patents held by competitors would help in devising appropriate defensive or offensive strategies to counter these patents. Indian patent system offers pre-grant, post-grant and revocation provisions as options towards invalidating a patent.
Licensing and collaborations: exploring licensing and collaboration opportunities leverages existing patents and technologies. Seeking fruitful partnerships with companies or institutions holding complementary patents or expertise can aid in exploring newer technologies which may result in joint development of products.
Regulatory compliance: ensuring compliance with the Indian regulatory framework governing the product's market authorisation, safety, efficacy and labelling requirements is mandatory. Necessary approvals from the Central Drugs Standard Control Organization and other relevant authorities should be obtained. Section 107(A) of the Indian Patents Act, also known as the Bolar provision, permits making, using, selling and importing a patented invention for use reasonably related to development and submission of information for seeking regulatory approval. This provision ensures launching a product in a much quicker duration.
Enforcement and protection: monitoring the market for potential infringements can lead to enforcing patent rights when necessary. Owners of patents would do well to be vigilant in detection and action against unauthorised use or infringement.