Winning IP strategies for small and medium-sized biotechs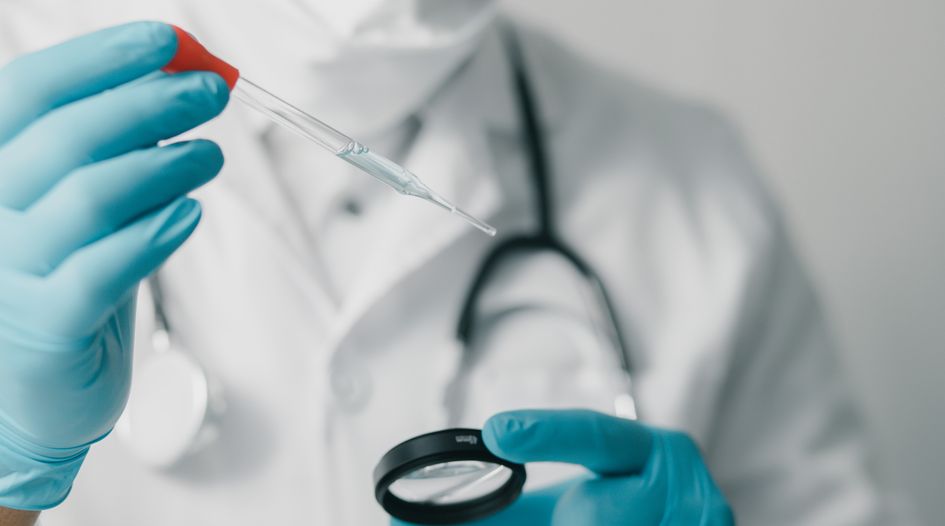 This is an Insight article, written by a selected partner as part of IAM's co-published content. Read more on Insight
Introduction
This chapter covers the plausible intellectual property rights (IPR) strategies that small and medium-sized enterprises (SMEs) may adopt to grow and maximise profits in their businesses, along with providing some basic information related to SMEs in the field of IPRs.
Contribution of SMEs to the world economy
SMEs are known to contribute significantly to most economies, particularly in developing countries. According to the World Bank, SMEs account for most businesses worldwide and are important contributors in job creation and global economic development. They represent about 90% of businesses and more than 50% of employers worldwide (see the World Bank's official website).
This fact has been discussed by many economists, and it has been concluded that SMEs have an important role in achieving the United Nations' Sustainable Development Goals and in promoting inclusive and sustainable economic growth and employment, fostering innovation and decreasing income inequalities around the world (Professor Dr Neşe Algan et al, 2019).
The World Trade Organization (WTO) has also acknowledged the contribution of SMEs in the economic growth of continents such as Europe in the pre-covid-19 era. SMEs represent over 90% of the business population, 60% to 70% of employment and 55% of the GDP in developed economies. The WTO also highlighted the fact that SMEs held around 20% of patents, one measure of innovation, in biotechnology-related fields in the Europe (Professor Dr Neşe Algan ­et al, 2019).
Biotechnology-related SMEs and their role in economic development
The spectacular development of molecular biology, which led to the establishment of new scientific fields such as genomics, proteomics and metabolomics, resulted in an eruption of biotechnological applications at the turn of the 21st century. Among the most prominent of these applications were the production of many vaccines that can prevent infectious diseases and biocompatible devices for rapid detection and treatment of diseases.
With the advancement in technologies related to various life sciences fields, the world has seen a significant increase in the number of SMEs in different fields in the life sciences sector, such as pharmaceuticals and biotechnology. SMEs related to biotechnology (biotech SMEs) have contributed to the global market by developing breakthrough products such as therapeutic bio drugs (peptides, antibodies, etc), biomedical devices (biofilms, etc) and diagnostic tools.
Statista predicted in mid-2021 that biotech shares of global pharma sales would reach 34% that year, showing the significant contributions of this sector to the global market.
Currently, where the worldwide economy is revamping, biotech SMEs and large companies are aiding the process.
Owing to sudden constraints on travel and trade for curbing and controlling the spread of covid-19 by many countries across the globe, almost all SMEs have faced challenges in sustaining their businesses. However, it would be wrong to say that for biotech SMEs the pandemic has been only negative, as it has provided many opportunities to them regarding the production and sale of drugs, vaccines, diagnostic tools, etc.
For instance, Germany-based BioNTech and US-based Moderna have managed to grasp this opportunity. These companies were the first to develop and market safe and effective covid-19 vaccines available to large parts of the world's population.
SMEs have been defined in various ways in different countries. In this chapter, we will focus on the definitions followed by countries and continents such as the United States, Europe, India and Japan. SMEs are generally categorised as small entities in the IPR laws of most of these countries. Hence, the below stated definitions provide an insight into which companies would be considered small entities (SMEs) when filing IPR applications (specifically patent applications) in these countries.
Legal definitions assigned to SMEs in various countries' IPR offices
United States
The US government has not specifically defined SMEs. However, some thresholds have previously been established by other US government institutions as guidelines, including those of the Department of Commerce, the Small Business Administration (SBA) and the Department of Agriculture. This has been summarised in the Table 1 (Small and Medium Sized Enterprises: Overview of Participation in US Exports, United States International Trade Commission, 2010).
It was concluded in this report from the United States International Trade Commission that the definition used for SMEs by the SBA's Office of Advocacy is the most straightforward as it includes all enterprises with fewer than 500 employees.
Table 1. USITC Report 1: definitions of small and medium-sized enterprises
Manufacturing and non-exporting services firmsa
Exporting services firmsb
Farms
Most
High valuec
Number of employees
<500
< 500
< 500
< 500d
Revenue
Not applicable
≤ $7 million
≤ $25 million
< 250,000
Defining institution
SBA advocacye
SBA/SBA advocacyf
SBA/SBA advocacyf
USDA
Data source
US census
ORBIS
ORBIS
USDA
a Excludes exporting and non-exporting manufacturing firms and nonexporting services firms.
b Selected on the basis of of size and export potential, and includes wholesale trade services; professional, scientific and technical services; and finance and insurance services.
c Computer services was the only sector in this category.
d This threshold was imposed by Commission staff to partially harmonise definitions across sectors; it was not imposed by the defining institution.
e SBA advocacy from census data.
f Revenue parameters established by SBA; employee number established by SBA advocacy for research purposes.
Source: Compiled by USITC staff.
The United States Patent and Trademark Office (USPTO) also assigned the authority to the SBA to establish the definition of a small business concern that falls under the ambit of a small entity as per ­35 USC­ 41(h)(1), 37 CFR 1.27 and 13 CFR 121.801–121.805 in the Manual of Patent Examining Procedure, last revised in June 2020 (R-10.2019).
Europe
Rule 6(5) of the European Patent Convention (EPC) provides a definition of SMEs. According to this provision, the category of micro, small and medium-sized enterprises (MSMEs) is made up of enterprises that employ fewer than 250 persons, have an annual turnover not exceeding €50 million or have an annual balance sheet total not exceeding €43 million, and for which no more than 25% of the capital is held directly or indirectly by another company that is not an SME.
India
According to the Indian Patents Rules 2003 (amended on 28 February 2014 to incorporate the definition of a small entity), an entity is small if it is:
in the case of an enterprise engaged in the manufacture or production of goods, an enterprise where the investment in the plant and machinery does not exceed the limit specified for a medium enterprise under Section 7(1)(a) of the Micro, Small and Medium Enterprises Development Act 2006 (the MSME Development Act); and
in the case of an enterprise engaged in providing or rendering services, an enterprise where the investment in equipment is not more than the limit specified for medium enterprises under Section 7(1)(b) of the MSME Development Act.
An 'enterprise' means an industrial undertaking or a business concern or other establishment, by whatever name, engaged in the manufacture or production of goods, in any manner, pertaining to any industry specified in the First Schedule to the Industries (Development and Regulation) Act 1951, or engaged in providing or rendering any service or services in such an industry.
A 'medium enterprise'
From 1 July 2020, the government of India amended the definition of a 'medium enterprise' under Section 7 of the MSME Development Act. Under this amended definition, an entity shall be considered a medium enterprise if:
the investment in the plant and machinery or equipment does not exceed Rs500 million; and
the annual turnover does not exceed Rs2.5 billion.
Japan
Article 2(1)(i) to (iv) of the Small and Medium-Sized Enterprise Basic Act defines the term 'SME' in accordance with categories of business (Intellectual Property Management for SMEs, 2016) as shown in Table 2.
Table 2. Japan small entities: companies and sole proprietorships
| | Industry | Employees | or | Total capital or investment (¥) (company only, not applicable to sole proprietorship) |
| --- | --- | --- | --- | --- |
| 1 | Manufacturing, construction, transportation, etc (excluding those listed in 2–7) | Up to 300 | | Up to 300 million |
| 2 | Wholesale | Up to 100 | | Up to 100 million |
| 3 | Services (excludes industries listed in 6 and 7) | Up to 100 | | Up to 50 million |
| 4 | Retail | Up to 50 | | Up to 50 million |
| 5 | Rubber manufacturing (excluding the manufacture of automobile or aircraft tires and tube and industrial belt manufacturing) | Up to 900 | | Up to 300 million |
| 6 | Software or information processing | Up to 300 | | Up to 300 million |
| 7 | Hotel | Up to 200 | | Up to 50 million |
As for a definition of micro entities, a company must have less than 21 employees, unless the applicant business is in the commercial or service sectors. These entities have an upper limit of six employees.
Advantages and assistance available to SMEs of different countries by their respective patent offices
United States
In 2022, the USPTO created new programmes to provide economic relief during the covid-19 pandemic to individuals, families, small businesses, and state, local, tribal and territorial governments. In response to a January 2021 executive order (EO) on economic relief during the pandemic, the USPTO established an Economic Relief Working Group (ERWG) comprising individuals from across the office to identify and develop programmes and strategies to fulfil the goals of the EO.
Expanding USPTO resources to wider audiences
The USPTO will soon unveil the Access USPTO Pilot Program aimed at providing IP training to new audiences through enhanced collaboration with national organisations that assist small businesses and creators not traditionally versed in intellectual property.
Enhanced training opportunities for filing­ applications
The Stakeholder Application Readiness Training programme will be launched as a pilot programme to empower a select group of aspiring inventors with the tools and knowledge to successfully file a patent application.
New pro bono programmes
A new Patent Trial and Appeal Board pro bono programme will be launched in 2022, and a new Trademark Trial and Appeal Board pro bono programme is in the pipeline. These programmes will provide free legal assistance to financially under-resourced individuals and businesses involved in patent or trademark proceedings before the boards.
The USPTO provides fee reductions for SMEs in filing patent and design applications. The reduction is 50% for small entities for certain defined action items and 75% for micro-entities.
Europe
The European Patent Office (EPO) has established a high-growth technology business initiative in cooperation with the Licensing Executives Society International. It is designed to encourage business decision makers in the high-tech field to engage with intellectual property to create value and to train IP professionals in business-focused IP management systems. High-growth technology businesses are typically small and medium-sized enterprises or start-ups.
The EPO provides a 30% reduction in the fee for patent filing or examination for SMEs.
Considering the covid-19 pandemic, the European Commission, to strengthen EU SMEs' competitiveness in the EU market, has envisaged a series of actions within the framework of the EU programme for the competitiveness of enterprises and SMEs (COSME), which includes the implementation of an action, the SME Fund, within the post-covid-19 recovery action plan for EU SMEs, with a total of €20 million.
In line with this initiative, the EUIPO is offering to help SMEs by providing a 50% reimbursement of the application fee incurred when applying for trademark or design protection at any of the national IP offices of the EU (national level), at the Benelux Office of Intellectual Property (covering Belgium, the Netherlands and Luxembourg (regional level)) or at the EUIPO (covering all EU member states). There is no limit on the number of trademark or design applications that an SME can apply for. However, SMEs will be reimbursed 50% of the basic application fees up to a maximum of €1,500. This action plan is time-bound.
India
The government of India has taken various steps to strengthen SMEs in the country. Efforts have been made by the government to improve the IP culture in India with the following objectives:
enhance the awareness of IPR among MSMEs;
take suitable measures for the protection of technological innovation by MSMEs;
provide appropriate facilities and support for the protection and commercialisation of intellectual property; and
assist SMEs in the effective utilisation of IPR tools.
In one government scheme, SMEs are being supported through fee reductions for filing IPRs. ­These reductions range from 50% to 60% for trademark and design filing. A new scheme grants MSMEs financial assistance for filing applications for IPR protection up to Rs100,000 for domestic patents, Rs500,000 for international patents, Rs10,000 for trademarks and Rs200,000 for geographical indication registration (Press Information Bureau, 16 September 2019).
The Indian Patent Rules were amended in 2020 to reduce the official fees for small entities (ie, SMEs) to that of natural persons.
Japan
The Japan Patent Office (JPO) provides comprehensive support to SMEs, which form the industrial foundation in Japan and play a significant role as the driving force of regional and local economies. The JPO's support is provided in various ways, from intellectual creation to utilisation of patent rights. A summary of this is provided in Table 3 (IP support measures for SMEs in Japan, May 2021).
Table 3. The JPO's measures to support SMEs in each business phase
Idea/R&D
Acquisition of intellectual property
Productisation
Overseas expansion
Provision of IP information
1. Provision of J-PlatPat
2. Support for the
analysis and utilisation of patent information
3. Providing IP BASE
9. Licensable patent information database
11. Provision of information on the IP of emerging countries and regions
Funding support
4. Patent fee reduction/exemption
5. Reduction of examination request fee
10. IP-backed financing
12. Support for various costs related to IP
Expert advice
6. Trade secret protection support services 7. Intellectual property acceleration programme (IPAS)
13. Global intellectual property producers 14. International business-related IP support services
Support regarding trials and examination
8. Accelerated examination/trial
15. IP comprehensive helpdesks
Free-of-charge financial consultation services on any intellectual property issues in every prefecture of Japan
16. Intellectual property rights exports
Hands-on support for SMEs, in-house training, explanatory meeting regarding IP systems, seminars
17. Project to promote the dissemination and enlightenment of IP in local communities
Dissemination and enlightenment of intellectual property system and support measures
IPRs as a tool for developing and maintaining businesses
IPRs and the value of them is often not sufficiently appreciated. In the increasingly knowledge-driven economy, intellectual property is a key consideration in day-to-day business decisions. Particularly, in view of the various awareness programmes and schemes launched by different governments in their respective countries, SMEs are mindful of the importance of IPRs.
The protection of IPRs will provide enough strength to the SMEs to stand against bigger companies in the market.
Important IPR tools that may be focused upon by SMEs for growing their businesses include patents, copyright, trademarks, trade secrets (know-how) and designs. All these rights when obtained as assets for the company can be utilised accordingly through sale or licensing to increase revenue.
Related challenges
Biotech SMEs deal with the following challenges related to IPRs.
Lack of awareness and insufficient information
It is important for SMEs to follow and be up to date with newly launched schemes and programmes by their respective governments. In this era of digitisation, subscribing to relevant government websites and social media platforms is an efficient way to track the developments occurring in the industry. In this way, SMEs will be able to recognise trends in the market and accordingly design their research to secure suitable IPR protection.
Since patent laws of different countries have different approaches towards providing patent protection, biotech SMEs can plan and file patent applications in countries of interest, for example India, Europe, the United States and Japan. As knowledge of patent laws in various countries will provide an idea to biotech SMEs of where to go to file a patent application for a particular subject matter, it is advisable to study and attend webinars conducted by IP professionals, and organisations.
Budget issues and constraints
As discussed above, jurisdictions such as the US, Europe, India and Japan have launched or are planning to launch schemes that aid SMEs in addressing budgeting issues while filing IPR applications. These jurisdictions have also launched several schemes proposing monetary compensation or grants for SMEs. Further, the reduction of official fees is one important measure that has been taken by all these jurisdictions.
As IP offices of the all the above-mentioned countries are approachable, SMEs may choose to directly contact the officer in the case of any specific queries.
Fast-changing industry
The pandemic has made us realise how quickly things can change. Accordingly, it is important for SMEs to be flexible and open to these changes.
Conclusion
For biotech SMEs, IP creation is important; however, IP protection is also essential for their growth. To date, many platforms have been created by various governments and organisations that enable biotech SMEs to get protection and commercialise their intellectual property. Biotech SMEs must develop a separate team that keeps up to date with events to use them to their advantage.