Sustainable agriculture, green technologies and IP in Brazil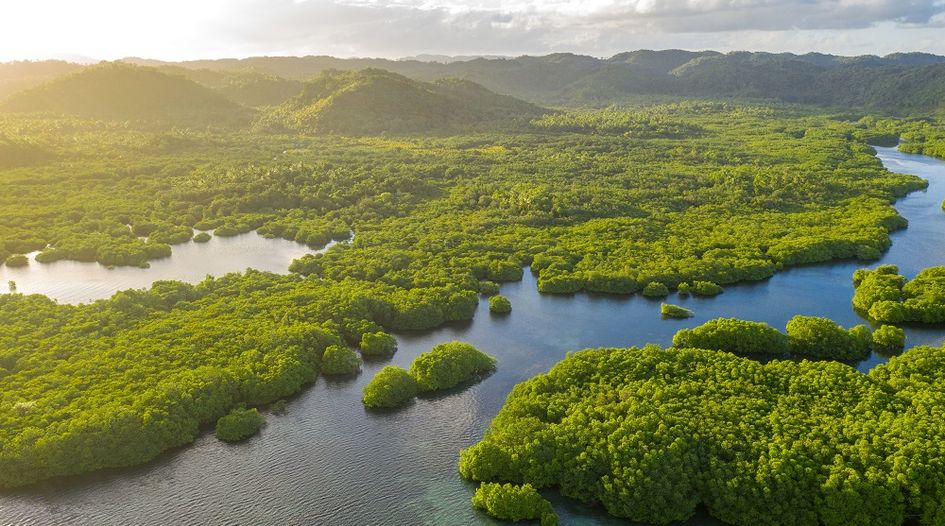 This is an Insight article, written by a selected partner as part of IAM's co-published content. Read more on Insight
Introduction
Since the beginning of the Anthropocene period, 75% of the Earth's land surface has been modified to attend demands mainly related to food and bioenergy (MEA, 2005)[1]. According to a study[2] published in Environmental Sciences, the advances of technological and industrial development have strongly decreased the number of the underfed people and promoted economic growth.
However, the expansion of agricultural activity demands large amounts of materials such herbicides and fertilizers, which can seriously jeopardize not only the environment, but also health and safety of the local population. Moreover, inordinate expansion of agricultural activities expressively threatens biodiversity conservation due to deforestation practices carried out to increase production, as well as soil exhaustion to an irreversible degree.
In addition, the industrialization and expansion of agricultural systems accounts for up to 30% of the emissions of greenhouse gases (GHGs), mainly methane and nitrous oxide, which reportedly contributes to global warming, according to the United States Environmental Protection Agency (EPA)[3]. The highest portion of the contribution to global warming comes from GHGs emission from livestock production, measured by carbon footprints (CF)[4].
In view of an increasing demand of agricultural production of a growing global population, future sustainable land management requires understanding the delicate balance between production and conservation efforts while avoiding trade-offs.
Aiming to overcome such challenges, the World Government Summit published a report named "Agriculture 4.0 – The Future of Farming Technology". Agriculture 4.0 mainly focus on precision agriculture, internet of things (IoT) and the use of big data to develop efficient business models in view of the increasing demand of population growth whilst mitigating effects of climate change. The approach is based on the four pillars of agriculture, namely demographics, scarcity of natural resources, food waste and climate change.
Even though such advances may sound as state-of-the-art technology, today we are already diving into the era of Agriculture 5.0, which includes improvements in IoT technologies, as well as a new focus on emerging technologies, such as artificial intelligence (AI) and machine learning (ML) combined with large volumes of data aiming to an even more profitable and more sustainable agriculture.
Brazil: an international agricultural power
Agriculture is one of the main bases of the Brazilian economy from the beginnings of colonization to the 21st century, evolving from extensive monocultures to diversification of production. Considering the partial performances of the Brazilian economy and agribusiness, it is estimated that the sector's share will be around 25.5% in 2022, slightly below the 27.5% recorded in 2021, according to CEPEA (Center for Advanced Studies in Applied Economics[5]). Gross Domestic Product (GDP) of the agricultural sector grew the most in the first quarter of 2021, according to recent data released on 1 November 2022 by the Brazilian Institute of Geography and Statistics (IBGE). The sector recorded 5.7% growth compared to the fourth quarter of last year and 5.2% compared to the same period in 2020. Furthermore, the sector was responsible for approximately US$ 13.9 billion in volume of exports together with livestock in September/2022, representing an increase of 38.4% compared to the same period in 2021, according to data from the Secretariat of International Relations of the Ministry of Agriculture, Livestock and Supply (SRI/Mapa[6]). Agricultural production in Brazil is, therefore, one of the main factors responsible for the country's trade balance.
Over the last four decades, productivity has been the main driver of growth in Brazilian agriculture. For example, the sector grew, on average, 3.36% per year since the 1970's, according to the Ministry of Agriculture, Livestock and Supply[7]. Additionally, since the 2000's, Brazil has led world agricultural productivity among 187 countries, according to a study by the Economic Research Service, an agency of the United States Department of Agriculture (USDA) shows, released in October/2022[8].
According to USDA, the product of Brazilian agriculture grew 3.75% per year in the last six decades, only below China with a growth of 4.41% per year. The study was based on 162 crops, 30 types of animal and insect products and eight aquaculture products. The inputs are land, labor, capital, and materials. Considering the last 20 years, the productivity of Brazilian agriculture increased by 3.18% per year, the highest rate among the selected countries, according to CEPEA.
Productivity gains came mainly from investments in research, the adoption of new production systems, improvements in infrastructure, including roads and the flow of production abroad through ports in the North of the country and the increase in the port capacity of Paranaguá (PR) and Santos (SP), and appropriate agricultural policy instruments.
According to Peace Nobel Prize candidate Alysson Paolinelli[9], Brazil is a concrete example that science is capable of transforming realities. From the 1970s to the present days, the country has become an international agricultural power, responsible for feeding 800 million people in the whole world. The Brazilian Cerrado, once considered unproductive, is one of the highlights in agricultural productivity and accounts for 60% of national grain production. For Paolinelli, global mobilization among nations is essential to bring innovation and technology to the tropical countries in need thereof. "Where there is hunger and inequality, there is no peace. Agriculture is the basis of food security and world peace", highlighted the former minister.
Challenges and the importance of green technologies for a more sustainable agriculture
Agribusiness has doubled the emission of greenhouse gases in the last 50 years, having an undeniable impact in global warming and land degradation. According to data from the Food and Agriculture Organization of the United Nations (FAO), this could increase by another 30% in the next 30 years[10].
Moreover, the United Nations (UN) estimates that the world population will reach 9.7 billion people by 2050[11] At the same time, agriculture faces the challenge of feeding this growing number of inhabitants while avoiding further harm to biodiversity and environment. According to a report by the Population division from the United Nations[12], it is estimated that the global food production must have an increase of approximately 70% to attend this demand.
Green technology, defined by the European Environment[13] agency (EEA) as the application of environmental sciences for the protection and conservation of nature, natural space, or biodiversity, aiming to prevent or mitigate the negative impacts of human activity on the environment, presents itself to increase the productivity of agriculture and the sustainability therein. The main goals of such technologies are regeneration, recycling, less waste, and the use of renewable energy sources, which are included in the concepts of Agriculture 4.0 and 5.0.
Therefore, the optimization of the relationships between agriculture and state-of-the-art technology is pivotal to meet the increasingly pressing demands. Accordingly, agriculture has become an innovative hotspot within the global R&D landscape. Basically, the agricultural and food production industry has evolved from convict workers and experiment farms, to innovations in agricultural implements, pest control, food science and digital agriculture; innovations which will be crucial in solving the global challenges of food production and sustainability[14].
In this context, one can highlight the following technical fields to be developed to achieve the desire sustainable outcomes:
New value and supply chains, such as biorefineries producing protein feed, biochemicals, biofertilizers and bioenergy, are forecast to play an ever-increasing role [15];
Advances in plant biology, genomics and breeding to potentially unlock additional genetic variability and improve the efficiency and feasibility of developing new crop varieties [16];
Precision agriculture, to promote a management strategy aiming to improve the efficiency, productivity, quality, profitability and sustainability of agricultural production;
Autonomous tractors to help solve farming labour shortages[17];
Drones to help the farmers to increase crop productions and monitor crop growth for maximum outputs[18];
Seed-planting robots to decrease dependence on human labor[19].
IP to foster green innovation
The innovative environment depends on a robust IP rights system to encourage more innovation and creativity by making sure inventors and creators get a fair reward for their work and can earn a living from it and also to protect the goodwill vested in brands[20].
As any other technical filed, the sustainable agriculture may benefit from the IP rights since they can stop other people from copying or using their IP without their permission or, on the other hand, permit the patent licensing and technology transfer agreements of the new protected technologies to obtain royalties.
Green technologies related to agriculture: a bird's eye view in Brazil
The Brazilian PTO (BRPTO) produced a study on green technologies related to agriculture, called "Technological radar - analysis on the patenting of technologies related to sustainable agriculture filed in Brazil"[21]. One of the insights is the picture of the major applicants and representative technologies in the field of Sustainable Agriculture.
Despite the importance of the agriculture in Brazil, the major applicants are still foreign, represented, in increasing order of case numbers, by Basf, Bayer, Dow Agrosciences, Pioneer Hi-Bred International, Syngenta, Monsanto, Deere & Company, E.I. Du Pont de Nemours, CNH Industrial, The Climate Corporation, Embrapa, Evogene, FMC Corporation, Novozymes, Sumitomo Chemical Company and Precision Planting.
These 16 companies own 37% of patent applications in the field of green technologies for agriculture filed in Brazil. On the other hand, it is interesting to note that about 40% of patent applications are owned by applicants who have only 1 or 2 patent applications, which demonstrate a dispersion of applications in this field by several companies, universities, research institutions and even individuals.
Patentability in Brazil: some challenges
Due to the impressive role of Brazil's agriculture for the world, companies whose businesses target this market surely consider keeping a strong patent portfolio in this country. It is pivotal that companies and patent attorneys be aware particularities related to Brazilian patent practice, some of them are pointed out below:
The whole or part of natural living beings and biological materials found in nature - even if isolated from it, or synthetically produced that have naturally occurring counterparts, with no way to distinguish them from natural ones - are considered natural biological products, thus, not considered as invention. However, in the event the non-transgenic microorganism is encompassed by a composition, the protection is possible provided that the further components of the composition do not represent mere dilution (a "mere dilution" is when the solvent does not contribute to this final purpose). A further alternative is to claim a combination of microorganisms, considering that said microorganisms are not found or supposedly should not be found together in nature. Transgenic microorganisms on the other hand, can be protected.
Essentially natural biological process (e.g., crossing, pollination, amongst others) are also not considered as inventions. However, processes that contain at least one technical step that has a decisive impact on the final result and that cannot be carried out without human intervention are considered an invention. In this sense, process using transgenic plants are liable of protection, in view of the intervention by the genetic engineering on the plants.
The BRPTO has recently issued positive opinions regarding plants, part of plants and seeds coated with compositions, provided that the coating has a permanent character. In this sense, there is an indication of green flag for the possibility of protecting coated plants, even though articles 10 and 18 of Brazilian IP law pose prohibition on patentability of plants or parts thereof
There are also efforts to improve the national IP environment. For instance, bill 2056/2022 proposes significative changes in the Brazilian IP law by proposing changing the definition of "end of the examination" to be the date of the final, unappealable decision published by the BRPTO, allowing a longer timeframe for voluntary amendments and for filing divisional applications. Additionally, it also proposes a compensation mechanism for delays in the prosecution of patent applications, allowing up to 5 years of adjustment in the term of the patent.
Expediting examination: Green technology fast-track program
The BRPTO has successfully established in 2012 the "Green Patent" fast-track program for green inventions. The scope of Green Patent Program considers "green technology" as the technologies directly applied to "alternative energies", "transport", "energy conservation", "waste management" or "sustainable agriculture".
Specifically related to the sustainable agriculture, the program focuses on the following subgroups:
Reforestation techniques
Alternative irrigation techniques
Alternative pesticides
Soil improvement (for instance: organic fertilizers derived from waste)
From the beginning of the program until now (November 2022), 1,202 requirements of participation were filed and 500 patents were granted.
However, differently from the list of major filing players in Brazil discussed above, the green patent program is still mostly used by national applicants, since 882 applications have Brazilian patent family. We understand there is room for foreign companies to explore more this fast track program in Brazil.
Conclusion
Sustainable agriculture is one of the most important areas of innovation nowadays both by pressure posed by the increasing demand for food production and for eco-friendly practices in view of the worrying environmental degradation of our planet. To foster green innovation, countries should promote a receptive and updated IP environment. Inventors need guarantees of returns on investments made in developing new technologies. Therefore, IPRs must provide the suitable necessary protection of inventions and promote their regulated use. Additionally, fast track programs should be stimulated aiming a reasonable duration of the IP procedures avoiding the mismatch between development, protection and use of new technologies.
Brazil is an important player in world's agriculture and companies whose businesses focus on technologies in the field must consider this country when deciding where to file and strengthen their patent portfolio. Green technologies are liable to participate in the Green patent fast track program. Also, due to Brazilian patent practice particularities, it is important that interested companies seek expert advice early with the aim to ensure that the most commercially relevant scope of protection for green technology inventions is ultimately obtained in Brazil.
---
Footnotes
[1] Millennium Ecosystem Assessment (millenniumassessment.org) – Accessed on November 1, 2022
[2] Du Pisani, J. A. (2006). Sustainable development–historical roots of the concept.Environmental sciences,3(2), 83-96.
[3] Understanding Global Warming Potentials | US EPA – Accessed on November 3, 2022.=
[4] Who has contributed most to global CO2 emissions? - Our World in Data – Accessed on November 3, 2022.
[5] PIB do Agronegócio Brasileiro - Centro de Estudos Avançados em Economia Aplicada - CEPEA-Esalq/USP Accessed on November 1, 2022.
[6] Exportações do agronegócio em setembro chegam a US$ 13,9 bilhões, com aumento de 38,4% — Português (Brasil) (www.gov.br) – Accessed on November 1, 2022.
[7] Brasil lidera produtividade agropecuária entre 187 países, aponta estudo do USDA — Português (Brasil) (www.gov.br) – Accessed on November 1, 2022.
[9] Agricultura brasileira é modelo de desenvolvimento para outros países da faixa tropical do globo - Portal Embrapa – Accessed on November 1, 2022.
[10] Food and agriculture projections to 2050|Global Perspectives Studies|Food and Agriculture Organization of the United Nations (fao.org) – Accessed on November 2, 2022.
[11] World Population Prospects 2022: Summary of Results (un.org) – Accessed on November 2, 2022.
[12] World Population Prospects - Population Division - United Nations – Acesso em 03/11/2022
[13] Sobre tecnologia ambiental — Agência Europeia do Ambiente (europa.eu) – Accessed on November 2, 2022.
[14] Agricultural innovation and food production | IP Australia
[15] Plants for the future's perspective on sustainable agriculture (plant-etp-perspective-on-sustainable-agriculture-wg-report-dec-2021.pdf (plantetp.eu )
[16] Id.
[17] Autonomous farming is driving a new agricultural era | World Economic Forum (weforum.org)
[18] Id.
[19] Id.
[20] World Intellectual Property Day 2020: Innovation for a Green Future (wipo.int)
[21] radar-agricultura-sustentavel_final_2022.pdf (www.gov.br)