Unified Patent Court: strategic considerations for life sciences companies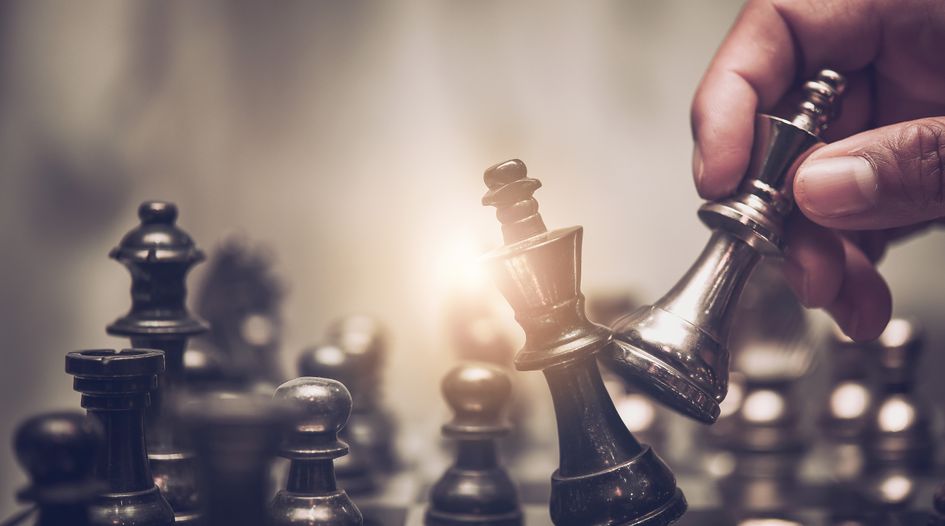 This is an Insight article, written by a selected partner as part of IAM's co-published content. Read more on Insight
Introduction
The Unified Patent Court (UPC) will allow life sciences companies to re-evaluate their European patent litigation strategies.
The chapter "Unified Patent Court: an introduction for life sciences companies" discussed the background and immediate considerations, including whether classic European patents (EPs) should be "opted out". This chapter will consider the interplay between the UPC and national litigation, clinical research exemptions and the proposed unitary supplementary protection certificate (SPC).
Strategic considerations
The UPC provides an additional forum for European life sciences patent litigation, with new strategic opportunities (strategic factors for European IP counsel to consider will include the manufacturing site of the active pharmaceutical ingredient and the European jurisdictions with the most significant sales) and challenges that must be navigated. It will have exclusive jurisdiction for infringement and validity disputes relating to unitary patents (UPs) and EPs that have not been opted out (Article 83(1) of the UPC Agreement (UPCA)). UPC litigation will, therefore, sit alongside national European patent litigation.
For classic EPs that have not been opted out, there will be dual jurisdiction in the transition period (Article 83(5) UPCA), and the claimant can elect where to bring proceedings. Given the commercial value of life sciences patents, this can be a business critical decision. In such cases, life sciences companies should consider whether an action should be brought in the national courts or the UPC and, if in the UPC, in which division?
Decision: national litigation or UPC?
National patent litigation is familiar, and litigants can leverage known timelines and procedures to achieve business objectives. For example, patentees may wish to use the German bifurcated system, which may be attractive if the EP has already survived a European Patent Office opposition. Similarly, patentees may wish to issue proceedings in Ireland where they can take advantage of broad discovery and have the opportunity to cross-examine and test the other side's expert witnesses.
However, one key advantage of the UPC over national litigation is that relief will, by definition, be cross-border. For patentees, this means preliminary injunctions (PIs) or final injunctions and damages awards, and would be useful if infringing activities take place in a number of countries, as normally is the case for life sciences patents. For those attempting to clear the way to market entry, it offers the possibility of central patent revocation.
Although the outcome of patent litigation is never certain, life sciences companies should assess whether valuable patents and related income streams should be subject to an untested system. In the early stages, UPC judges may be influenced by their own experience gained from their national system, and national litigation may be considered more predictable. Life sciences companies may also wish to help shape the jurisprudence by using the system.
Litigation timelines feed into strategy, particularly where a patent is close to expiry or a product launch is imminent. UPC litigation is intended to be quicker and cheaper than multiple national litigations, the aim being that first-instance decisions, on both infringement and validity if in issue, should be handed down within 12 months of proceedings being commenced.
However, during the transition period, there may be some opportunities for potential infringers to avoid or delay a UPC action if the risk of cross-border relief is too great. One strategy may be to file a national revocation action or an action for a declaration of non-infringement (DNI) – a 'torpedo'. This is because, where proceedings involving the same cause of action and between the same parties are brought in courts of different member states (including the UPC), any court other than the court first seized must stay proceedings until the jurisdiction of the court first seized is established (Article 29(1) Regulation (EU) 1215/2012 (Brussels Recast)).
Where the jurisdiction of the court first seized is established, any other court (including the UPC) shall decline jurisdiction (Article 29(3) Brussels Recast). Where to file a torpedo depends on the litigant's aims. However, it does appear likely that patent litigators may seek to deploy torpedo-type actions in the early stages of the UPC to gain a strategic advantage for their clients.
Litigation costs are important. With only one central action, the UPC may offer cost savings for litigants. For example, having one central revocation action in the UPC may be a more cost-effective way for biosimilars to knock out secondary patents, enab­ling earlier market access.
However, it is an oversimplification to say that the UPC will always be more cost-effective, because many life sciences patent disputes involve complex factual scenarios and need to navigate business objectives. In some cases, for example, one national infringement action in the Netherlands where the courts frequently grant cross-border PIs may be enough to lead to a defendant ceasing all activities. In others, a claimant may file multiple national litigations to increase the defendant's costs and resources, but this may ultimately result in a better financial outcome for the claimant if successful.
These considerations mainly relate to classic EPs that have not been opted out. However, at this stage, opt-out decisions are not final, and the position in respect of valuable patent portfolios should be monitored. An EP can be opted out later unless a UPC action has already been commenced (Article 83(3) UPCA). Further, an opt-out can be withdrawn (Article 83(4) UPCA) later if the patentee wishes to bring UPC proceedings, unless an action has already been brought before a national court. Therefore, a competitor may 'pin' a patentee into either the UPC or national litigation, and the transitional period is therefore likely to see many games of cat and mouse. Both patentees and competitors should thus take steps to monitor opt-outs and competitor activities.
Given all the competing factors, life sciences companies should keep an open mind and adapt their litigation strategies depending on the case in issue.
Decision: UPC litigation – division shopping
Once a decision has been taken to litigate in the UPC, while there are clear rules (Article 33 UPCA) regarding where proceedings may be commenced, further choices may be necessary in some cases.
The UPC has exclusive competence for infringement actions, DNIs, revocation actions and counterclaims, and actions for provisional and protective measures and injunctions for UPs, classic EPs that have not been opted out, SPCs and EP applications (Article 32(1) UPCA). The UPC Court of First Instance will be divided into local, regional and central divisions (Article 7(1) UPCA) (see "Unified Patent Court: an introduction for life sciences companies").
Claims for infringement, provisional and protective measures and injunctions, damages or compensation derived from provisional protection and/or prior use must be brought before either the local or regional division in the member state (Article 33(1) UPCA):
where the actual or threatened infringement has occurred; or
where the defendant has its residence or principle place of business or, in the absence of the former, the infringer's place of business.
If neither of these apply, or the member state does not have a local or regional division, the proceedings will be before the central division (Article 33(1) UPCA).
Depending on the facts, more than one division may be competent, which allows for a certain amount of choice regarding in which division a party may choose to bring an action.
In contrast, revocation or DNI claims will normally be brought before the central division (unless an action for infringement of the same patent between the same parties has already been brought before a local or regional division, in which case these actions may only be brought before the same local or regional division (Article 33(4) UPCA)).
If a revocation counterclaim is filed in response to an infringement claim, consideration will need to be given to the steps a local or regional division may take in response. The local or regional division may:
proceed with both actions;
refer the revocation counterclaim to the central division, and either suspend or continue with the infringement proceedings; or
refer the whole case to the central division, with party agreement (Article 33(3) UPCA).
Referring the counterclaim to the central division would effectively result in bifurcation. This has been a controversial topic during the UPC preparations, as while patent proceedings are bifurcated in Germany, in other jurisdictions like France, Ireland or the Netherlands, one court hears both infringement and validity issues. Bifurcation is expected to be unlikely but may be an option in certain scenarios.
The composition and experience of the judicial panel will be important in determining where an action should be brought. All UPC panels will be multinational (Article 8(1) UPCA). As the central division is primarily (but not solely) concerned with revocation actions, the panel will usually comprise one technical and two legal judges (Article 8(6) UPCA). Local and regional division panels will comprise three legal judges, although any party can request the addition of a technical judge, for example, in the event of a revocation counterclaim (Article 8(5) UPCA).
For the regional divisions, two judges may be nationals of the region (Article 8(4) UPCA). For local divisions, one of the three judges may be a national of the state in which the division is located if the local division hears fewer than 50 patent cases per year or, if the division hears more than 50 cases per year, two of the three judges (Articles 8(2) and 8(3) UPCA).
The potential choices and uncertainties may result in division shopping for a few years, at least until the Court of Appeal has issued a body of harmonising case law. Division shopping may be relevant in life sciences patent disputes, which are commonly complex, and may involve allegedly infringing activities in multiple jurisdictions, or multiple defendants in different jurisdictions. It will be interesting to see what trends emerge regarding which divisions are the most sought after by life sciences entities.
Decision: litigation tools
Once UPC proceedings have been commenced, strategic use of certain procedural steps should be considered. The UPC has taken its lead from procedural rules across some of the key jurisdictions. Life sciences companies should look towards experience from national litigation in this regard.
One powerful tool is the UPC's power to order inspection of premises and preservation of evidence by seizing infringing products, similar to the French saisie-contrefaçon (Article 60(3) UPCA; Rule 192 of the Rules of Procedure (RoP)). The UPC will also have the power to grant a freezing order to prevent the removal of assets (Article 61(1) UPCA; Rule 200 RoP).
Protective letters, from Dutch and German procedure, are included in the UPC rules (Rule 207 RoP). A protective letter is effectively an outline of why an application for provisional measures, such as an ex parte injunction, should be rejected. It is lodged with the court where a party considers it likely that its business will be the subject of an application for ex parte provisional measures. A party may file a protective letter where there is a risk that an application for provisional measures may be made against a legal person as a defendant before the UPC, which can be a valuable defensive tool.
The UPC may order a party to produce documents similar to limited disclosure (a feature of proceedings in, for example, the Netherlands and, although it is no longer part of the UPC, the United Kingdom), subject to the protection of confidential information (Article 59(1) UPCA; Rule 190 RoP). Documentary disclosure is a powerful tool to prevent information from being withheld.
There is a non-exhaustive list of evidence that the parties can use in UPC disputes (Article 53(1) UPCA), which includes cross-examination of experts and witnesses, requests for information and experiments, all of which are typical in patent litigation cases in Ireland or the United Kingdom flowing from the common law tradition. In reality, owing to the tight time frame of UPC proceedings, some forms of evidence will likely be more commonly used than others.
The use of experts will be familiar to life sciences companies who have engaged in UK patent litigation. There are two types of UPC expert procedure: court-appointed and party experts who, although appointed by the parties, are expected to be independent and objective (Article 57(1) UPCA; Rules 185 to 188 RoP; Rule 181 RoP; Rule 181(2)).
The extent to which experts will be used in UPC proceedings may be limited. The appointment of experts in a particular case may depend on the views of the presiding judge, although it is fair to say that in complex life sciences proceedings, some expert evidence may assist the court, particularly if proceedings take place in a local or regional division that is less experienced in patent matters. The parties may put questions to either party experts or court experts, but the overall questioning of experts will be controlled by the judge to ensure that the questions are aimed only at adducing admissible evidence; therefore, the real value of expert evidence in the UPC is unlikely to be known for a while yet.
Decision: clinical research exemptions
Procedural tools aside, an important consideration, particularly for generic and biosimilar manufacturers, is the availability of exemptions to patent infringement in the UPC, such as the "Bolar-like exemption" (Bolar) (Article 10(6) Directive 2001/83/EC). This exempts necessary studies and trials for the purpose of applying for marketing authorisations (MAs) for new generic, hybrid or biosimilar medicines in the EU/EEA from patent infringement.
Bolar has been implemented differently across various jurisdictions, creating exemptions of widely varying scope. In Germany, it has been interpreted broadly to include any act required to obtain an MA for an innovative medicine as well as a generic or biosimilar, and applies whether the MA is obtained inside or outside the EU/EEA. However, in the narrow Dutch interpretation, Bolar is limited to activities relating to MAs of generic medicines, bioequivalents and biosimilars for MAs in the EU only.
The UPC will need to consider national law when interpreting the UPCA (Article 24(e) UPCA), but given the national inconsistencies, how will it interpret Bolar? Ultimately, a Court of Justice of the European Union (CJEU) referral may well be required to clarify the precise scope of the UPC Bolar. In that regard, innovators may weigh up the benefit of bringing an action in the UPC to limit competitor reliance on this defence.
Finally, on Bolar, the European Commission is reviewing pharmaceutical legislation and is expected to broaden Bolar to support access to affordable medicines. This would automatically broaden the scope of the UPC Bolar (because Article 27(d) UPCA refers directly to the Human Medicines Directive). At the time of writing, no decision has been made, and the timing of any reforms is unclear, although they may come into effect at around the same time the UPC becomes operational.
Decision: unitary SPC
Another important consideration for innovators is the availability of further protection. SPCs provide invaluable protection for innovative medicines and extend the protection of patented active ingredients present in pharmaceutical or plant protection products by up to a maximum of five years. The UPC will have jurisdiction over SPCs unless they are opted out (Article 3(b) UPCA; Article 83(1) UPCA). However, the creation of the UP and UPC begs the question of whether there should be a new unitary SPC.
The existing EU SPC Regulation (Regulation (EC) No 469/2009) sets out harmonised rules across the EU in relation to SPCs, but SPCs must be registered in individual EU member states for them to have effect there. Furthermore, national courts have interpreted the EU SPC Regulation differently, resulting in numerous CJEU referrals.
The Commission has invited evidence to help shape a proposed new regulation that would establish a unitary SPC and a unified procedure for granting national SPCs, which may include a "virtual" examining office, comprising SPC examiners from member states' national patent offices. The consultation closed on 5 April 2022, and at the time of writing, no further updates are available. However, the responses to the consultation broadly indicate support for the proposals for a unitary SPC and a streamlined application and enforcement process. National SPCs will, of course, still exist.
Life sciences companies should, therefore, monitor developments in respect of the unitary SPC.
Comment
As the UPC draws closer, life sciences companies should proactively review their European patent portfolios and consider their corporate plans for leveraging those patent portfolios for revenue generation. The litigation strategies likely to be deployed in the early stages of the UPC will result in some major wins and some significant losses for some litigants. From a horizon-scanning perspective, it is vital that European IP counsel ensure that their corporate offensive and defensive patent litigation strategies are well thought out in advance of 2023.