Top China filers 2022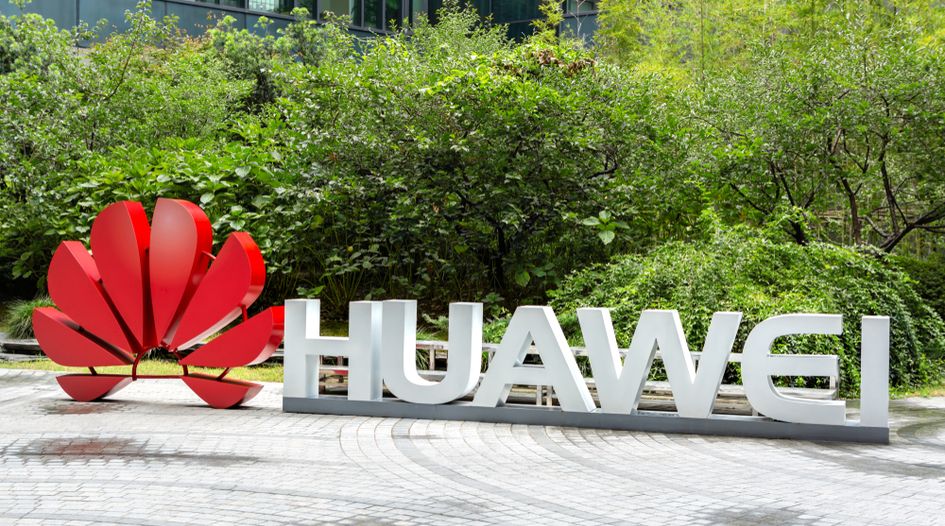 Huawei continued to command the rankings table of the 20 top patent filers in China in 2022 despite a significant drop in its applications, while up-and-comer State Grid Corp took the top spot for the most patent applications being granted.
In 2022, Huawei filed 8,440 applications (the data is accurate as of April 2023), while State Grid Corp trailed shortly behind with 8,385 applications. The companies' applications have both been on a downward trend over the last five years and both saw a significant drop-off in 2022.
Chinese law firm Scihead IP Group also continued to dominate the top patent filing representatives in China, maintaining its steady growth from previous years. Tsingyihua Intellectual Property and TDIP & Partners took second and third place, respectively. No non-Chinese firms broke into the top ten in 2022, with the highest-ranking international firm being Slater & Matsil (51st).
The full results can be seen in the charts and tables below and were compiled for IAM by IP Pilot, based on the number of patent applications filed by Chinese companies and published between 2018 and 2022.
The bar graph shows the gradual reduction in applications by the top 20 Chinese filers between 2018 and 2022, although the most noticeable shift is seen by Huawei and State Grid Corp. Since 2018, State Grid Corp has filed 65,829 patent applications but only 8,385 were filed in 2022.
Huawei filed 21,186 applications in 2018, which grew to 28,366 by 2020. By 2021, the number fell to 20,358 and figures available for 2022 to date show just 8,440 filings.
Boe Technology's patent applications were also brought down tremendously, after starting with 11,516 in 2018 and generally trending downwards in volume to 9,978 in 2021 and 3,256 applications showing for 2022.
Meanwhile, some companies' applications went in the opposite direction during that same time period. Household electrical appliance maker Haiwer Smart Home, for example, began at 122 applications in 2018 and reached an impressive 10,472 by 2021, before also dropping down to 7,408 the following year. Similarly, Vivo grew its 857 applications in 2018 up by 670% in 2021, before the latter figure fell from 6,601 to 2,612 in 2022.
Southeast University, a Chinese university, was the only company in the rankings to remain consistent in its applications during the five-year period, starting at 3,424 in 2018 and only falling by a maximum of 9% year-on-year, with a total of 3,162 applications being filed in 2022.
Grant status
Of the mammoth 103,808 applications that Huawei filed between 2018 and 2022, only 25,024 (24%) have been granted. Scihead IP Group scooped the top spot for this specific area, with 38,127 of its total 65,829 applications (58%) being granted during that same five-year period.
Chinese home appliances manufacturer Gree Electric took second place, with 34,218 of its 55,839 total applications (61%) also being granted between 2018 and 2022, and Huawei took third place.
The company with the greatest percentage of patent applications being granted over the last five years was Midea Group. The company successfully saw 16,449 of its 24,741 applications (66%) approved.
At the other end of the leaderboard was Oppo. Only 7,585 of the company's 29,808 applications (26%) have been granted to date
Technical fields
The pie charts above break down the top 10 fields in which each leading patent filer made most of its applications. Huawei's most prolific industry was electronic communications as the company filed 56,637 applications in that market between 2018 and 2022, just over 54% of its overall number. State Grid's most active area was electrical machinery, apparatus and energy, within which it filed 24,375 patent applications, which is 37% of its total.
Top representatives
Chinese law firms governed the majority of those representing the top 20 filers between 2018 and 2022.
Schihead IP Group, Tsingyihua Intellectual Property and TDIP & Partners scooped the top three spots on the leaderboard, while Beijing Key IP firm, Guangzhou Yirui Patent Agency and Foshan Zhuozhi Patent Agency sat on the other side of the leaderboard. Geographically, very few firms from outside of China helped the top 20 filers with their applications between 2018 and 2022, although some did break into the top 100.
Slater & Matsil came in 51st with 2,498 filings over the five-year period, which were all on behalf of Huawei, taking the spot for the most highly-ranked non-Chinese firm on the leaderboard. Other US firms that advised the 20 most active patent applicants in China included Leydig, Voit & Mayer, which filed 2,380 applications on behalf of Huawei and came in 53rd, Young Basile, which filed 1,540 applications on behalf of Oppo and Morgan, Lewis & Bockius, which filed 755 applications on behalf of Tencent.
Indian firm Saikrishna & Associates placed 76th after it helped file 1,284 applications for Oppo, while Dutch firms Manitz Finsterwald Patent, Dompatent and Syncoda each filed 1,137, 870 and 668 applications for Oppo and Xiaomi.
IAM would like to thank IP Pilot for supplying the data for this analysis.