Yes, PTAB proceedings against Orange Book patents are on the up. No, they're not wiping them out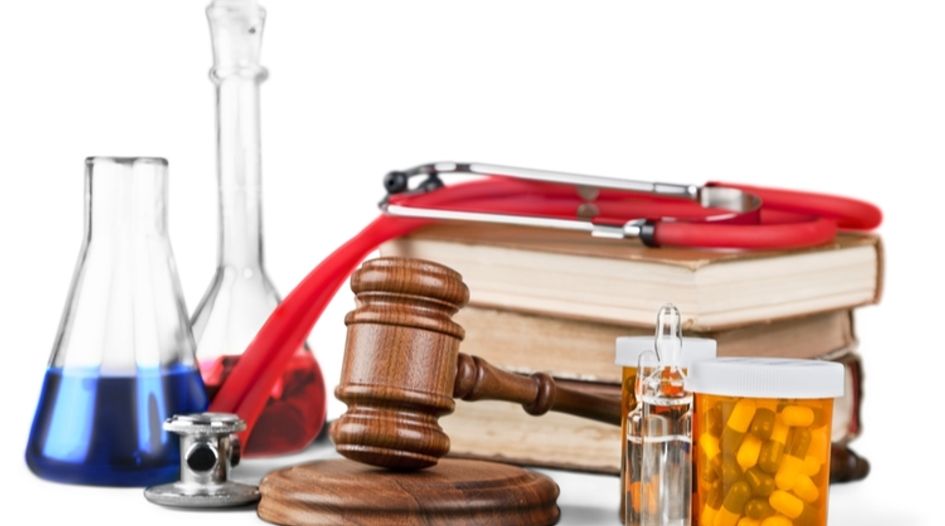 Further data has emerged showing that the Patent Trial and Appeal Board (PTAB) is far from the "death squad" that many in the US life sciences industries fear that it may be becoming.
A recent study by Harvard University's Jonathan J Darrow and Aaron Kesselheim, and the University of Calgary's Reed F. Beall - The Generic Drug Industry Embraces a Faster, Cheaper Pathway for Challenging Patents – analyses data on inter partes review proceedings since their inception, as well as information from the FDA's Orange Book about the drugs whose patents have been the subject to administrative challenges.
While highlighting the increasing popularity of IPRs among generic drug companies, the research refutes the idea that the proceedings have treated US patents in the pharma sector harshly. Instead, it reveals a high patent claim survival rate – even when petitions reach a final written decision – and shows that administrative challenges seldom invalidate (or even target) all-important active ingredient patents. The study's findings also suggest that only a tiny number of drugs' entire patent protection has been wiped out by the PTAB.
This new research reinforces points made by the USPTO itself back in March when Chief Administrative Patent Judge, David P Ruschke made public the results of a study which showed that, while petitions against FDA-approved drug patent rights have enjoyed similarly high institution rates to petitions against other kinds of patents, Orange Book rights have a far greater survival rate than others when challenges reach a final written decision.
Between September 2012 and April 2017, Darrow, Kesselheim and Beall state, 362 inter partes review proceedings challenging the validity of Orange Book patents were initiated; these targeted 198 distinct Orange Book-listed rights. A total of 134 new drug applications were associated with the challenges, meaning each affected drug was covered by an average of 1.5 challenged patents and was the subject of 2.7 proceedings.
The petitions and reviews were not evenly distributed across the period, but have become more frequent in recent years, the study states: "From 2013 through the first quarter of 2017, there was a rapid increase in the number of inter partes review proceedings directed to patents listed in the Orange Book, particular Orange Book patents challenged in inter partes review proceedings, and distinct drug products (new drug applications) associated with those patents." 
This increased use of IPRs over time is reflected in the fact that 117 (32%) of the 362 challenges initiated are currently pending. Only 89 (25%) have reached a final written decision from the PTAB, while a larger number - 100 (28%) – were not instituted (either on the merits or for procedural reasons); and 50 (14%) terminated by settlement.
Petitioners have enjoyed considerable success with the proceedings: 38 (43%) that reached a final decision resulted in all petitioned claims being invalidated, while seven (8%) led to the invalidation of some challenged claims. These invalidations were achieved much more quickly than they would have been in federal court proceedings: 18 months was the median time between filing and final written decision, while the median gap between institution of a petition and its termination by written decision was 11.4 months.
But, with 44 (49% of) final written decisions finding no patent claims invalid, the study's findings suggest that PTAB proceedings have been anything but patent "death squads" – at least not for pharmaceutical rights.
And PTAB proceedings have not posed a significant invalidity threat to innovators' commercially-crucial active ingredient patents. Only seven (4%) of the 198 patents challenged in IPRs were designated as active ingredient patents and 26 (13%) covered both active ingredients and formulations, compared to the 87 (44%) which protected drug formulations only and the 32 (48%) which were not designated as protecting either. Only two (8%) of the 25 Orange Book patents which were the subject of fully successful administrative challenges were active ingredient patents.
Indeed, data presented in the study suggests that PTAB proceedings have wiped out a drug's patent protection on only a handful of occasions. The PTAB's 89 final written decisions relate to only 44 of the 134 new drug applications targeted by invalidity petitions. Of those, just 18 were the subject of one or more of the written decisions in which all challenged claims were invalidated. And 16 of these were protected by Orange Book patents other than those successfully challenged by IPR. In fact, just two new drug applications were subject only to successful petitions and were protected by no other Orange Book patents; even these may have been covered by non-Orange Book rights or other forms of exclusivity.
None of this is to say that IPRs do not pose a significant threat to pharma patents. In combination with federal court challenges, they have facilitated several generic drug entries – indeed, their growing popularity suggests they provide a useful tool to generic companies. But the impact of PTAB proceedings on the pharma patent landscape seem so far to have been more nuanced than many believe.