World's most valuable startup buys patents again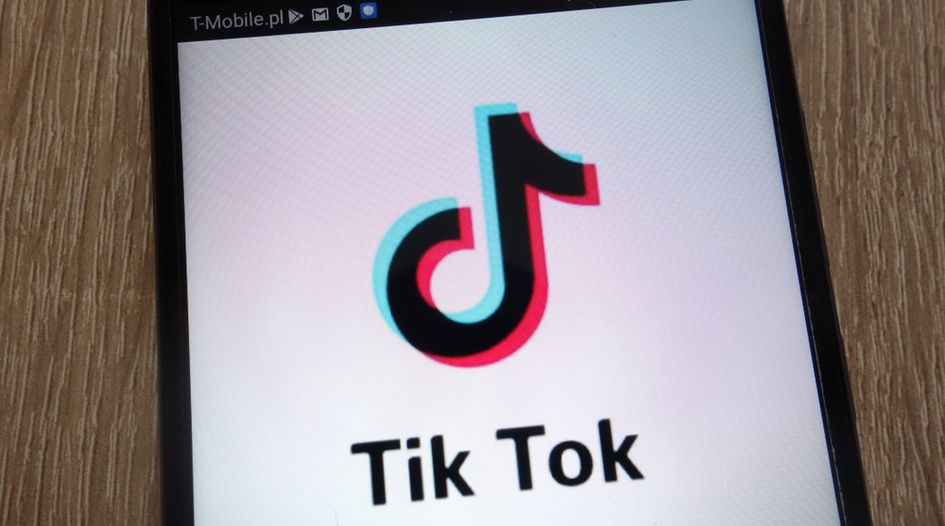 Last May, IAM revealed that a Chinese company commanding valuations of up to $30 billion had embarked on its first major patent deal – picking up a portfolio of design patents from software company Kingsoft. Nine months later, ByteDance has raised money at a valuation of $75 billion, making it the world's most valuable startup. And it has made another patent transaction, this time scooping up the portfolio of a troubled Chinese smartphone maker.  
ByteDance is just seven years old but has built up an impressive content-based empire in China. Its short video app Tik Tok – Douyin in China – has built up a huge overseas following, while the Toutiao platform delivers custom news feeds mostly to Chinese readers. It also has platforms for celebrity news, education and professional networking.
In October, ByteDance completed a funding round that put the company's value at $75 billion – just enough to take the world valuation title from Uber. Now, it is being discussed as a serious challenger to China's longstanding BAT (Baidu Alibaba Tencent) troika of internet firms ('A new empire threatens Tencent').
The legal arena is one place where this competition is playing out. Last summer, ByteDance and Tencent hit one another with unfair competition claims, escalating a dispute that was already simmering. More recently, Baidu sued ByteDance last month in Beijing for both defamation and copyright infringement.
As a content-based business, ByteDance can probably expect plenty more disputes on the copyright side of things. But the company's first big move for US invention patents shows that it is preparing for technology-based fights as well.
In a series of assignments recorded last week in the USPTO database, ByteDance looks to have acquired around 10 invention patent assets (including seven granted rights) and two design rights from Beijing-based electronics company Smartisan Digital. The rights transferred have application dates spanning from 2013 to 2016. There are a couple of more recent patents transferred to Smartisan by inventors that do not appear to have been passed on to ByteDance, but media reports suggest the whole portfolio is moving, so they may yet be on the move.
ByteDance has denied rumours that it is acquiring the Smartisan business outright. It says the tech deal is aimed at boosting its foray into education content. Most of the patents point towards technology used in a mobile device or mobile terminal, including a couple of design patents for mobile phones. Smartisan has produced several smartphone models, as well as a line of headphones. More recently, it was behind a messaging app called Bullet, which experienced an rapid rise and fall. Smartisan is now said to be in bad financial shape, hence the rumours of a takeover.
With ByteDance already taking on China's internet establishment both commercially and legally, it would not be surprising if the likes of Tencent and Baidu eventually turn to their patent portfolios to seek to exclude the upstart. So it is little wonder that the company seems to have used Smartisan's misfortune as an opportunity to bulk up its portfolio – and it is a good bet that the transaction also includes some Chinese rights, perhaps in greater number.
ByteDance also has to consider the US market, where its acquisition of competitor Musical.ly and the viral success of TikTok have now given it a significant presence. The M&A deal for Musical.ly gave ByteDance its first taste of US patent litigation. After the deal, ByteDance prevailed in a US lawsuit filed by NPE Talent Broker Technologies LLC by getting the case dismissed on 101 grounds. But unfortunately, ByteDance does not appeared to have inherited much in the way of a patent portfolio from Musical.ly.
ByteDance appears to have started building an IP legal team, though it is not known whether the company has a dedicated function like its BAT peers. According to LinkedIn profiles, it has added IP-focused counsel from companies including Telecom Hytera and bike-rental startup Ofo in recent months. The assignments themselves are signed off on ByteDance's side by Shou Yan, whose own LinkedIn profile lists him as a member of the company's strategy and investment team.
We have yet to see whether ByteDance's challenge to China's tech incumbents proves to be a durable one. If it does, the company will have plenty of catching up to do on the IP front – a state of affairs that could drive more deals down the road.