World leaders hatch further plans for accessibility of covid-19 IP rights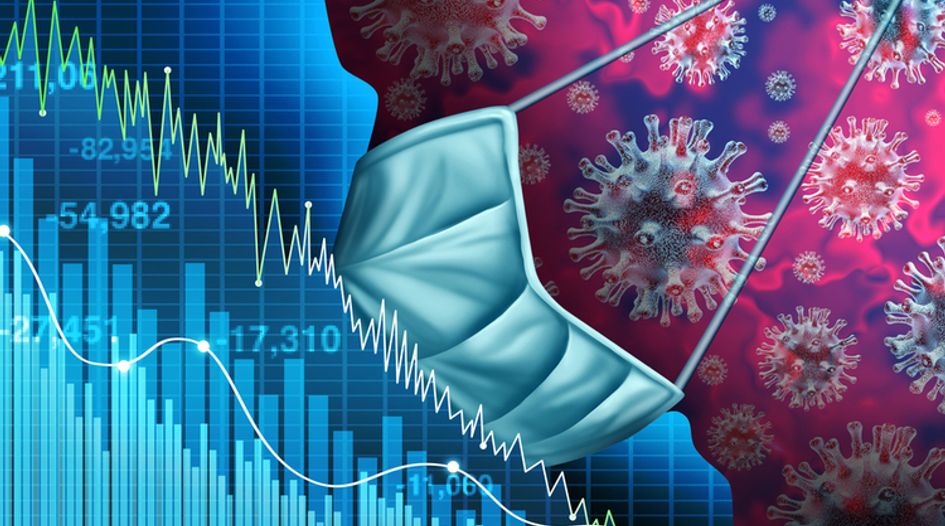 Earlier this week, IAM reported on numerous recent political and legislative developments laying the foundation for the compulsory licensing of covid-19 related patents around the world. But these are not the only proposals for improving accessibility to innovations that could play a part in treating coronavirus patients.
Not only are wheels in motion to create a World Health Organization voluntary pool of IP rights, but two senior European politicians are also suggesting that the EU should buy covid-19 related rights and establish a publicly-owned patent pool or fund. The latter would constitute a significant development in the IP marketplace and an unprecedented government effort to ensure that patents do not obstruct the fight against the pandemic. The extent to which the scheme would preserve innovation incentives is unclear.
WHO director-general Tedros Adhanom Ghebreyesus announced on Monday that he supported the proposal of the Costa Rican government to establish a voluntary pool for patents and data relating to covid-19 tests, medicines and vaccines. This is intended to provide "free access or licensing on reasonable and affordable terms for all countries," he said, adding that he is now working with Costa Rica to finalise the details. Warning that the poorest societies would suffer the worst shocks from coronavirus, he called on "all countries, companies and research institutions to support open data, open science and open collaboration so that all people can enjoy the benefits of science and research".
This came just a few days after the UN Medicines Patent Pool and UNITAID, which license drug rights to less economically developed countries, expanded their own activities to include covid-19 related treatments.
The extent to which innovators will choose to place their IP rights in the WHO pool is unclear. Given the severity of the pandemic, several rights holders have already pledged not to exclude others from using their inventions. AbbVie announced that it will not enforce its patents on Kaletra (usually used to treat HIV, but thought potentially to treat covid-19) and Gilead sought to rescind its seven-year orphan drug exclusivity period for the repurposed Remdesivir, for example. Altruistic motives – combined with the threat of reputational damage – may cause others to act similarly.
But some innovators may wish to withhold certain rights from such schemes, either because they seek greater remuneration or because they favour case-by-case licensing arrangements. Industry responses to suggestions of a patent pool have been positive but not emphatic. While patent pooling can serve to stimulate innovation and expand access, "its effects to address the current situation will likely be very limited," said IFPMA chief Thomas Cueni at the end of March. This week, he stated that pharma innovators are open to exploring innovative approaches to partnership, but also said that no "one size fits all" solution exists. No commitment to IP sharing was included in IFPMA's covid-19 mission statement last month.
The WHO IP pool might not be the only attempt to aggregate coronavirus-related patents. The Prime Minister of Greece, Kyriakos Mitsotakis, this week proposed that the EU should buy patents for innovative covid-19 tests and medicines in order to ensure that they can be supplied quickly in all member states.
This proposal originates with the Greek government coronavirus representative and adviser Professor Elias Mosialos of the London School of Economics. Arguing that US and British government funding for covid-19 research may have secured them preferential rights, he suggests that countries like Spain and Italy are in danger of being left with a shortage of treatments and tests.
Speaking to German newspaper Frankfurter Allgemeine Zeitung, Mitsotakis said that "European governments could reward vaccine manufacturers by buying their patents at reasonable costs", thereby striking a balance between maintaining incentives for innovation and providing fair access to treatments at an affordable price. For many governments this has become an even more pressing issue because of the general economic shock the covid-19 pandemic has caused and the huge spending commitments that have been made to mitigate the damage.
In the same ball park is this week's suggestion by Spain's science minister Pedro Duque that the EU should create a publicly-backed fund to produce a patent bank for coronavirus treatments.
It is uncertain how much traction such proposals will gain; the recommendations are made against a background of complex north-south tensions within the bloc. Should the EU become a buyer of covid-19 patents, it would be another unprecedented development in government approaches to IP rights. It would also raise practical questions about what a 'reasonable' payment is in the current context, at what stage in the innovation process the patents should be bought and how such rights would be monetised post-pandemic.