Why smart IP strategy is about more than keeping score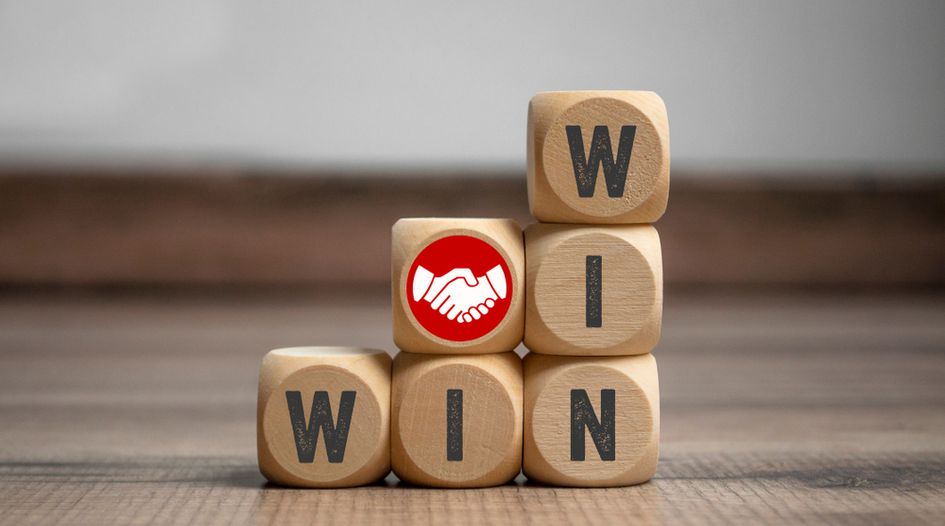 The 2022 IAM Strategy 300 Global Leaders Guide has now been published. In it, we carry interviews with some of those featured in this year's IAM Strategy 300: The World's Leading IP Strategists in which they reflect on their professional journeys to date and offer insights and guidance into career development, practice management and patent industry trends. 
Among the various topics covered, we asked our interviewees to consider the various forms that a win can take.
Focus on the client's best interests
Elliot Papageorgiou, head of IP strategy at Gowling WLG China, believes that a win in a best-case scenario means achieving a client's short-term and long-term goals 100%. However, he warns that this is often not practical in many Asian jurisdictions. "Taking such an uncompromising approach may mean winning a single battle, while losing the proverbial war. With this in mind, in my experience a 'win' can include minimising disruptions to the client's business by negotiating commercial arrangements that consist of a compromise, rather than an outright 'win'." It might also involve engaging putative infringers and turning them into an asset by entering into acceptable commercial arrangements with them, for instance, by sourcing from them (with strict controls). "Then there is the option of agreeing to buy out distractions," Papageorgiou continues. This might include "purchasing a trademark filed in bad faith at a reasonable price and with applicable pre-conditions, rather than spending the same amount or more (with less certainty) on legal costs to recover such a mark. Another possibility is to agree to coexist with competitors where, from a strict legal/IP perspective, clients would have a good chance of scoring an outright win." Finally, practitioners ought to focus on stopping infringements promptly and completely and be prepared to forego damages and compensation for that goal.
World-class technology
As well as putting the client's interests centre stage, Justin Hill, a partner at Dentons, reports that a win for some can involve leveraging technological innovation in order to attract investment or to secure a relationship with a key stakeholder. "As a destination practice for world-class technologies, we often begin supporting high-growth businesses early on in their journey towards becoming unicorns with IP policy and strategy." For others, it may equate to consolidating first-mover advantage among a group of companies. "Intellectual property can help to deliver commercial goals, if not immediately, then over a period of time spent doing the right things," Hill notes. "For some clients, a 'win' is increasing the invention quality or saving 15% on portfolio costs. For others, it is managing a risk that threatens to materialise imminently or in the future." Where businesses see freedom-to-operate challenges ahead, Hill explains, a sophisticated response is required to mitigate risk and shine a light on the best path ahead. "Other clients give us a mandate to help them identify IP opportunities or targets for M&A activities."
An eye to the bigger picture
There are advantages in supporting the entire innovation lifecycle, rather than adopting a piecemeal approach. Natalie Giroux, president at Stratford Intellectual Property, points out that their virtual IP service focuses on all types of intellectual property at all stages. "So, wins are bigger than an issued patent."
Indeed, as Giroux recognises, in the beginning of the process, early victories that feed the bigger picture come in the form of buy-in from employees on culture, compliance with best practices and a structured idea capturing and adjudication process. "It is a willingness to learn and listen through the resources we provide. A 'win' is when IP protection becomes intrinsic in everyday operations and clients feel confident in the decisions we are making together."
Giroux points out that her firm's focus on proactive implementation and pragmatic decision making means that clients can be prepared for what is coming down the road. "A win is providing peace of mind to the executive team, and this can also mean that clients no longer require professionals' services, such as acquisitions bolstered by a valuable IP portfolio."
Creativity brings "value to both sides"
Finally, Greg Gardella, managing principal of Gardella Grace, emphasises the importance of thinking outside the box. "One thing I love about IP law is that so much creativity can be brought to bear in fashioning not only an enforcement or defence strategy, but also in crafting deals and settlements that bring value to both sides." Most disputes are not zero-sum games. Gardella maintains that thinking creatively can produce a resolution that leaves both parties in a better position than before the dispute arose. "In other cases," he continues, "achieving a 'win' might require being open to re-routing efforts midstream and approaching the problem from a completely different direction. In one case, a defendant took steps to moot our requested relief, but those steps opened up a totally different legal avenue that proved to be substantially more beneficial." Gardella stresses that being open-minded to potential solutions, especially those involving areas of law that are outside one's specialisation or core expertise, can yield substantial dividends.