Pressure piles on US pharma and biotech IP owners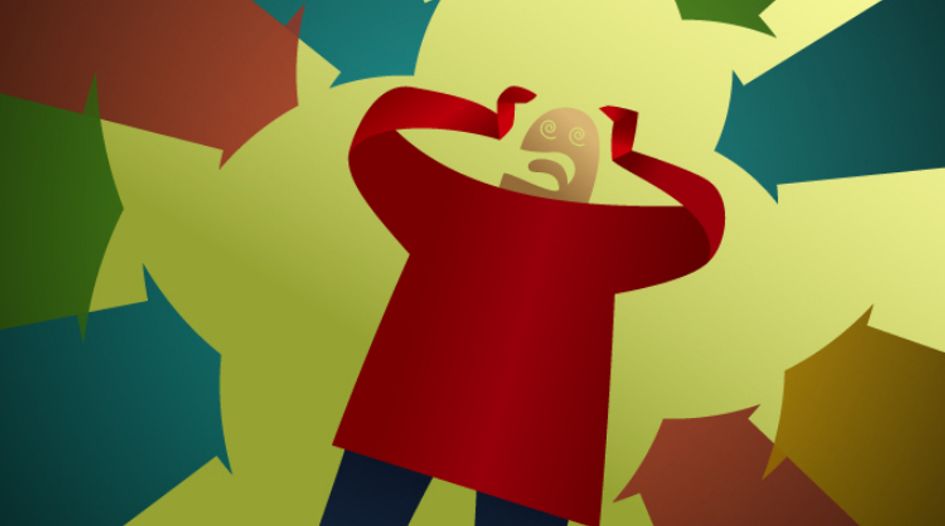 A perfect storm of economic woes and political pressures mean that US pharma patents are under greater threat than ever before. Adam Houldsworth speaks to key industry figures about how innovators need to speak up for the rights that underpin their investment in crucial healthcare innovations.
An unprecedented wave of criticism has been directed at the US patent system as it applies to pharmaceutical inventions in recent years, with the IP strategies of innovators coming under fire for their alleged role in gaining unfair monopolies, stifling competition and inflating drug prices. As discussed in issue 93 of IAM, there has been a chorus of condemnation in mainstream media outlets, from national legislators, and even from prominent members of the Trump administration, of alleged abusive practices, such as patent evergreening. What is more, advocates of curtailing pharma patent rights are more confident than ever of achieving their political ends.
In short, biopharma innovators face their greatest challenge in IP protection in years. As a result, companies are realising just how crucial it is for them to put forward their side of the argument and push back against the anti-patent narratives that are ascendant in US public discourse.
Controversies about evergreening
The complaint that pharmaceutical companies have been abusing the patent system by engaging in evergreening has been pervasive, with many arguing that the current IP system allows large numbers of new rights to be attained for relatively trivial innovations relating to existing drugs. This is said to extend a drug's exclusivity and tie up copycat producers in litigation, preventing market entry.
"Too often branded companies are seeking to patent features of the drugs that don't represent true innovation. In our view, that is done in an effort to stifle competition, with the most common tactic being to build patent thickets," comments Rachel Sher, deputy general counsel of generic drug company representative the Association for Accessible Medicines.
A powerful illustration of this argument came in August 2018 in a report released by I-MAK. "Overpatented, Overpriced: How Excessive Pharmaceutical Patenting is Extending Monopolies and Driving up Drug Prices" claimed that an average of 125 patents have been filed for the country's top 12 best-selling drugs, with 71 rights being granted for each treatment. The mean length of total patent exclusivity claimed for the blockbuster franchises is 38 years, which the authors argue constitutes "systemic abuse" of the IP system, where inventions are typically granted up to 20 years of patent protection.
Patent protection for the US top 12 best-selling drugs
| | |
| --- | --- |
| Average number of patent applications filed | 125 |
| Highest number of patent applications filed | 247 (Humira) |
| Average number of patents granted | 71 |
| Highest number of patents granted | 132 (Humira) |
| Average length of patent protection sought | 38 years |
| Greatest length of patent protection sought | 48 years (Roche/Genentech, Herceptin) |
I-MAK report, 'Overpatented, Overprices: How Exessive Pharmaceutical Patenting is Extending Monopolies and Driving up Drug Prices', August 2018
Evergreening has been particularly controversial, partly due to several high-profile patent litigation settlements relating to AbbVie's Humira, which has a US patent for its active ingredient that expired in 2016. Having applied for 247 Humira-related patents, the Illinois company is said to have been granted 132 – some of whose terms extend to 2034, and 53 of which were applied for in 2015 and 2016. Large numbers of these secondary rights have been asserted in litigation against producers of potentially cheaper biosimilar versions of the drug – and with great success; AbbVie has reached highly favourable settlements with Amgen, Samsung Bioepis, Fresenius Kabi, Mylan, Novartis and Sandoz, which have agreed to delay US market entry until 2023 – after which they will pay a royalty fee.
The response to the perceived abuses of the patent system by pharmaceutical companies has been vehement as a result of growing political frustration over the high price of prescription medicines – and healthcare in general – in the United States. According to statistics from the Organisation of Economic Cooperation and Development, US patients spent an average of $1,112 on prescription medicines in 2017 – 44% higher than in the next most expensive jurisdiction, Canada, and more than double paid by patients in the United Kingdom.
As revealed by I-MAK, the country's 12 best-selling drugs have increased in price by an average of 68% since 2012. In addition, US voters from across the political spectrum now rank lowering drug prices among their highest and most urgent political priorities. President Trump has repeatedly stated that this is also one of his top priorities.
Political priorities for US voters (percentage of voters saying extremely important)
| | | | | |
| --- | --- | --- | --- | --- |
| | Taking action to lower prescription drug prices | Raising the current $7.25 an hour federal minimum wage | Taking action to repeal or replace the Affordable Care Act, also known as the ACA or Obamacare | Reducing budget deficit and federal spending |
| Total | 40% | 33% | 26% | 30% |
| Republican | 30% | 14% | 53% | 36% |
| Democrat | 51% | 42% | 18% | 29% |
| Independent | 36% | 29% | 21% | 30% |
Politico/Harvard poll 30 August to 3 September 2017
The prospect of anti-patent reforms
Against this background, a number of proposals have been made to reform the US patent system in ways that are hostile to pharmaceutical rights holders. Legislators across the board – but especially in the Democratic Party – have taken aim at pharma patents. For example, the Medicare Negotiation and Competitive Licensing Act seeks to lower drug prices by making use of compulsory patent licensing – a step which was previously unthinkable in the United States. Senator Bernie Sanders has recently said that he would allow the government to strip medicines of their patents.
Several civil society organisations are pushing for radical changes too, with I-MAK seeking to "raise the bar for the inventiveness standard" in order to address the "epidemic of overpatenting". It also advocates a complete ban on continuation applications and an expansion of the grounds on which a patent can be challenged in administrative review before the USPTO.
James Love, director of Knowledge Ecology International, told IAM that he would like to see several life sciences technologies become completely ineligible for patent protection and government spending replace the revenues achieved by monopoly pricing. He argues: "In the area of medicine, the fact that the patent system effectively kills people, by denying them access to a known treatment, should be acknowledged as a pretty serious flaw."
While critics of the patent system as it applies to pharmaceuticals are yet to speak with one voice and the Trump administration is unlikely to focus on IP reform in order to bring about a reduction in drug prices, a negative view of life sciences patents certainly seems to be on the ascendant.
Questioning the evergreening narrative
Maintaining or regaining public and political support for strong pharmaceutical patent protection requires an effective response to concerns about the use of follow-on patents to evergreen IP protection for drugs. While most people appreciate the need to reward inventions with patents, they will strongly oppose what they perceive to be the use of IP rights to unfairly extend market exclusivity for healthcare products. Although the figures presented in the I-MAK report will lead many to conclude that the patent system currently offers too much monopoly protection to innovators, there is also a strong argument to be made that secondary patents are crucial for encouraging innovation that brings real value to patients.
"Much of the criticism over 'secondary' patents stems from a series of misunderstandings about what they are, how they work, and the role that they play in the system," says Corey Salsberg, Global Head of IP Affairs at Novartis. One key misapprehension, he argues, is the belief that patents are granted for medicines, when in fact they are granted for inventions. "This is a critical distinction, because like most other complex forms of technology (eg, cars, smartphones, electronics) innovative medicines are typically comprised of many different inventions."
Contrary to the view that follow-on patents often protect trivial innovations, all biopharmaceutical patent applications must meet the same inventiveness standard as any other patent application. "The fact is that the invention of a new substance is usually just the beginning of a much longer process that entails years of further investment, innovation and development to create a safe and effective medicine," Salsberg emphasises. He goes on to stress that patents obtained after a medicine is marketed do not constitute an 'abuse'. "The patent system has in fact expressly allowed and encouraged 'improvements' to existing technologies since its inception in 1791, in recognition of the importance that incremental innovation plays in advancing scientific and technological progress."
In the case of biopharma innovation, this may include developing a new form of the substance; formulating it with the right additional ingredients; figuring out the disease or conditions for which it is best suited; determining the right dose or dosage form; and inventing new ways to manufacture it to scale and quality.
As Salsberg explains: "Each of these separate inventions represents an important contribution to a finished medicine that can be patented. While we sometimes use the term 'secondary patents', it is important to understand that these are distinct inventions within a medicine, not a 'second' patent on the same invention or an extension of a first patent. Every one of these inventions must also separately meet the requirements for patentability."
Perhaps the most important point overlooked in public discourse is the fact that follow-on patents covering new innovations relating to approved medicines do not extend patent protection on those earlier inventions. Much of the discussion surrounding pharma patents implies the opposite.
Salsberg concludes: "When innovators seek new patents relating to existing medicines, they do not relate to any aspect of the medicine that already exists, but only to one or more improvements to the medicine, such as a new formulation or a new medical use for the product. These patents do not cover the original formulation, substance or use, and do not extend any earlier patent that covers those aspects."
This point is echoed in "Patentability Standards for Follow-on Pharmaceutical Innovation", published by Timo Minssen, Eric Solovy and Christopher Holman in the Biotechnology Law Report. The authors of the article explain: "The assumption is that follow-on patents are used to extend the effective term of patent protection for a drug beyond that provided by an initial patent. In these circumstances, the concern over such so-called evergreening is, however, to a large extent illusory. Once the primary patent expires, there is no patent-based restriction on the ability of generic competitors to bring competing versions of the original formulation to market."
The benefits of secondary innovations
Secondary patents often protect inventions that bring substantial benefits to patients and provide important incentives to develop those innovations. As Salsberg describes, "these patents frequently represent life-changing and life-saving innovations for patients, such as the ability to treat new diseases (new uses), bring medicines to new populations (pediatric formulations or heat-resistant formulations for tropical environments), help with drug dependency (abuse-resistant formulations), and to improve patient compliance (fixed dose combinations). Some of the most important breakthroughs in medical history were actually new uses of existing products."
Minssen, Solovy and Holman argue that patents on extended release formulations, often accused of facilitating evergreening, "in fact can provide substantially improved therapeutic outcomes for patients". They conclude: "The availability of a drug that can be taken once a day (instead of multiple times throughout the day) has been shown to improve patient compliance, a significant issue with many drugs, particularly in the case of drugs taken by patients with dementia or other cognitive impairments. The process of generating and obtaining FDA approval for a modified-release formulation is expensive and often fraught with unpredictability. Without a patent incentive, drug companies would be less inclined to invest in developing these products."
Originally studied as a potential cancer treatment, azidothymidine (AZT) was shown to be effective in the treatment of HIV following further R&D. If a patent had not been available for this new medical use, no patent protection would have been available for – and little incentive would have existed to invest in developing – AZT as an HIV drug. Osteoporosis treatment Evista is another interesting example. Also studied originally as a possible cancer treatment, Evista was protected by a patent granted in 1983, which had only three years until it expired when the FDA approved it in 1997 for use in treating Osteoporosis. Arguably, without a new medical use patent, Eli Lilly would have lacked sufficient incentive to bring the product to market.
Sauer suggests that these points need to be better understood: "Any debate around this subject must include a fair acknowledgement that drug products – and the improvements made along the way – contribute real value for patients and providers. Often, I am baffled to hear no acknowledgement being made that these innovations are actually valuable. I don't think that companies should be blamed for making their products available for treatment of other diseases that were not envisioned, or for studying a drug to see if it is safe for administration to children instead of just adults, or for developing products that have a more stable shelf life. We need to talk more about the real contribution of these innovations."
For more on the necessity of educating lawmakers and the public, as well as the impact of biologics and follow-on patents, see the full version of this article in IAM 94, which will be published at the end January 2019.