Who is who: key players in the global RIS patent landscape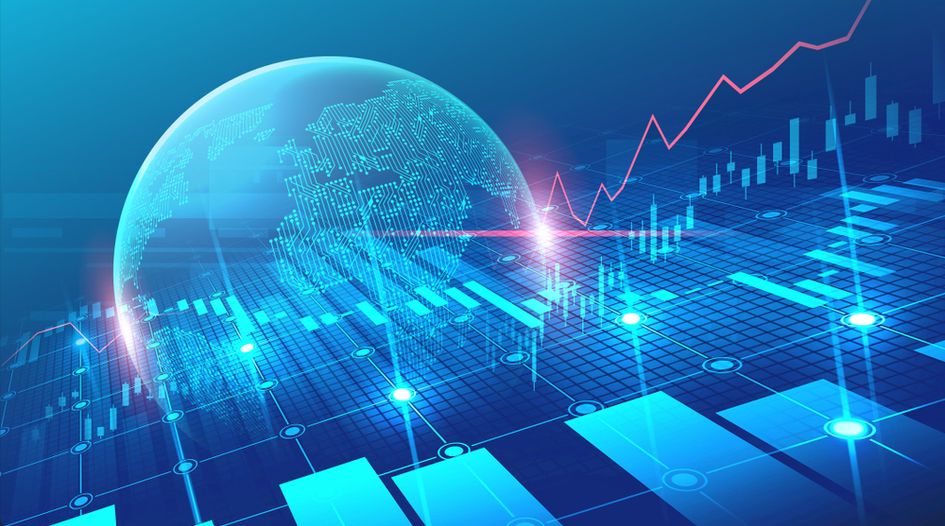 Reconfigurable intelligent surface (RIS) could transform the coverage and performance of wireless networks and has emerged as a pivotal topological advancement that could be used to bridge the gap between 5G and 5G-Advanced and 6G. It promises gains in spectral and energy efficiency without the expense of massive cell densification and is unlocking myriad novel use cases .
Key IP management lessons exist for those hoping to build an effective portfolio strategy in this large and complex area.  However, it is first vital to understand the key players in the game of global patent filings.
RIS has received attention from a diverse number of players jockeying to create SEP portfolios for 5G-Advanced and 6G. Our analysis also identified many patents filed by defence companies, some of which have expired and their critical features are in the public domain. It is key to take a deeper dive into an analysis of RIS patents at the level of crucial features covered and then compare the positioning of various players.
Worldwide patent trends
International patent analysis uncovered that the vast majority of RIS patents were published in the last decade. Figure 1 shows the annual patent application trend from 2010 to 2022, highlighting the increasing global interest in exploring and protecting R&D efforts to commercialise RIS. As the technology progresses and becomes more sophisticated – and with the standardisation process well underway – we will likely see an acceleration of patent filings in the coming years.
Figure 1. Patent applications trend yearly (worldwide)
Figure 2 contains an insightful analysis of patent filing activities for the top 15 assignees, aligned with the countries/authorities where priority applications were filed. Notably, big companies (eg, Qualcomm) emerge as frontrunners, followed by Samsung, Huawei, NEC, NTT Docomo, ZTE and Sony. This cluster of companies filed priority applications across various countries, which is reasonable considering their global operations and subsidiaries. On the other hand, the Chinese universities and research institutions, Southeast University, Xidian University, University of Electronics and Technology, South China University of Technology, Air Force University and Beijing University of Posts, filed priority applications exclusively in China. These active assignees are instrumental in shaping the landscape of RIS-based solutions, having a substantial impact on the future of wireless networking.
Figure 2. Top 10 assignees and authorities of filing priority applications
The RIS patents were also analysed by country of origin to highlight RIS technology clusters. Table 1 shows the top five countries of origin, the percentage of patents originating from each country and a representative list of assignees filing patents from these countries. China is in the lead, with 53% of all RIS patents originating from it. Next is the United States with 21% of filings, followed by Korea with 10%, Japan with 9.8% and the United Kingdom with 1.1%.
Figure 2 also highlights another major aspect behind filing strategy. While the highest percentage of patents (one representative per INPADOC family) are filed by assignees originating in China, many are filed only in China (as shown in Figure 2) and do not have a US, PCT or European patent counterpart. This means that their  level of protection currently resides in China only. Typically these RIS patents are filed by universities with a science and technology focus, with their research sponsored by agencies such as the National Nature Science Foundation of China. The filing of patents has gained importance with Chinese universities as a means to gain prestige that will translate into more funding. It is also considered to be a means for proving the impact of research results. As the commercial rollout of RIS accelerates, it should be anticipated that these key university  patents will likely be acquired by Chinese companies with significant experience in 5G licensing (eg, Huawei, Vivo and ZTE). In addition, the technical expertise gained by aligning university research efforts with RIS goals will be critical when RIS applications scale up. In contrast with China's innovation infrastructure, RIS innovation in other countries is led mainly by industry players that file patents among multiple jurisdictions. 
Table 1. Patent distribution according to country of the assignee's origin
| Country of origin | Percentage of patents | Representative assignees |
| --- | --- | --- |
| China | 53.2 | Huawai; Southwest Uni; Xidian Uni; Uni of Electronics, Science and Tech of China; South China Uni of Tech; Vivo Mobile Comm; ZTE; China Telecom |
| United States | 20.9 | Qualcomm; Kymeta; Google; Pivotal Commware; Raytheon; California Institute of Tech; Lockheed Martin |
| Korea | 10 | Samsung; LG |
| Japan | 9.8 | NEC; NTT Docomo; Sony; Kyocera; Nippon Telegraph & Telecom |
| United Kingdom | 1.1 | British Telecommunications |
The upcoming instalment in this series takes a closer look into the focus of patent filings by key companies to identify the transformative technologies they are to be used on. Mapping the IP focus of various assignees provides insight into the paths that key players will pursue in the forthcoming gold rush to file RIS SEPs. RIS will also have a sizeable impact from a business perspective as various players manoeuvre to capture the most profitable services.
---
This is an Insight article, written by a selected partner as part of IAM's co-published content. Read more on Insight
Copyright © Law Business ResearchCompany Number: 03281866 VAT: GB 160 7529 10