WHO covid-19 IP pool launches this week without strong pharma support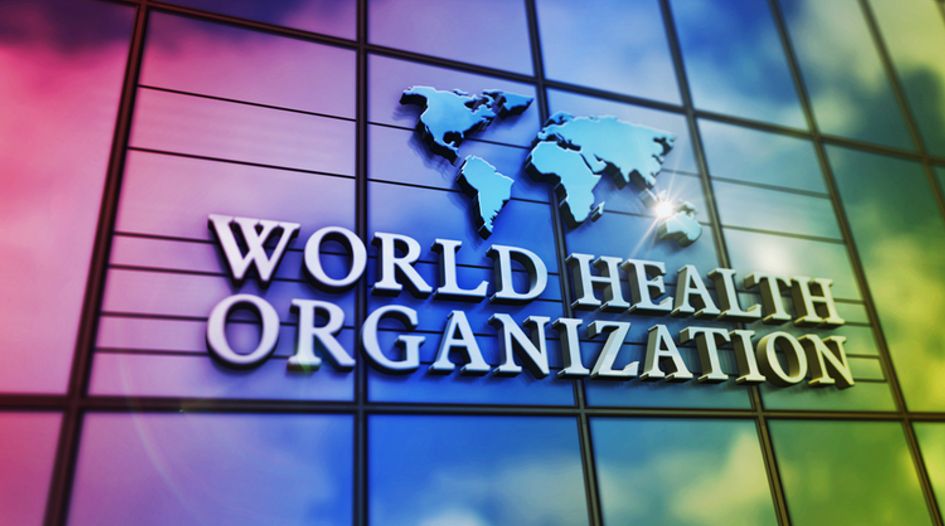 This Friday sees the launch of a much-anticipated World Health Organisation platform intended to pool IP rights, data and know-how relating to covid-19 healthcare products.
The voluntary pool's success depends on the participation of major life sciences innovators. But, while pharma and biotech companies have departed from "business as usual" in their efforts to tackle the global pandemic, many regard an open IP-sharing model as a step too far. Industry's willingness to engage may depend on the precise terms under which rights are shared; but many of the pool's advocates are suggesting that incentives and pressure will need to be applied to ensure participation.
The platform was first suggested on 23rd March by the government of Costa Rica. It wrote to the WHO proposing a voluntary mechanism for the sharing of patent, regulatory data and other useful information relating to technologies that would be useful in the fight against the effects of the novel coronavirus. This is intended to ensure affordable access for people across the world, including those in low- and middle-income countries.
In early April, WHO director-general Tedrios Adhanom Ghebreyesus gave his backing to theidea, which he said was intended to provide "free access or licensing on reasonable and affordable terms for all countries".
As concerns about the supply of future vaccines has increased in recent weeks, the WHO's support for the covid-19 IP pool has solidified. On 15th May, it was announced that the platform will be launched on 29th of this month to "deliver 'global public goods' for all people and all countries" through "the open sharing of science and data". A "Solidarity Call to Action" to member states, companies and research institutions will be published by the WHO this Friday, it was said.
Many life sciences innovators have already departed from their normal business models in response to the covid-19 pandemic, sharing data and granting royalty-free licences to their protected innovations (as detailed here). Notably, Gilead has just entered into non-exclusive agreements with five generic companies to increase supplies of remdesivir for distribution in 127 lower income countries. It is also in discussions concerning the drug with the Medicines Patent Pool (MPP), a UN-backed organisation which facilitates patent licensing for the affordable sale of drugs in low-income countries.
The International Federation of Pharmaceutical Companies and Associations (which represents innovative pharmaceutical companies) advocates non-exclusive patent licensing and has backed the extension of the MPP's activities into covid-19. It agrees that the WHO has an important role to play in the response to the pandemic and is a founding participant in the WHO Access to Covid-19 Tools Accelerator, in which research-based organisations have committed to sharing information as part of ongoing scientific efforts.
However, industry support for the new covid-19 pool is not likely at this stage. While initially non-committal on the proposed platform, IFPMA's has come down against the idea in recent weeks. Its director-general Thomas Cueni recently declared that "the creation of yet another 'patent pool' would be a waste of time and resources". Instead, bilateral licensing and the existing MPP are sufficient, he maintained.
While royalty-free, non-exclusive patent licensing is an important part of the solution, Cueni continued: "The pharmaceutical industry draws a line at an open-access platform to enforce worldwide open-licence agreements for covid-19 vaccines and treatments." That risks undermining a predictable IP system that underpins largescale R&D investment, he warned.
Cautioning against talk of "creating an IP-free space to respond to covid-19", Cueni contended that there is no evidence that IP is an impediment to related innovation. In fact, he declared, that "patents are more of an asset than a hindrance in the face [of the disease]". Manufacturing capacity and quality control, not IP, are the challenges to producing enough vaccines.
The inability of companies to control which organisations they license their rights to is another concern stated by industry figures. "IP plays an important role in limiting partners to those who are going to create quality products," Novartis' head of IP affairs Corey Salsberg recently told IAM.  
Pharma businesses no doubt would like to adopt different licensing strategies for high-income economies and low-income countries. So, however else the life sciences industry departs from its usual IP licensing approach, it seems unlikely that many innovators will want to blanket commitments to the open sharing of all patents and proprietary information in all jurisdictions.
Some concerns might be assuaged if the WHO platform operates in a similar way to the MPP. Even then, though, many companies will be reluctant to participate. As such, many prominent advocates of the WHO pool argue that government funding incentives, civil society pressure and compulsory licensing will be important to making the initiative a success.