What it's like to sue a Chinese company for patent infringement in China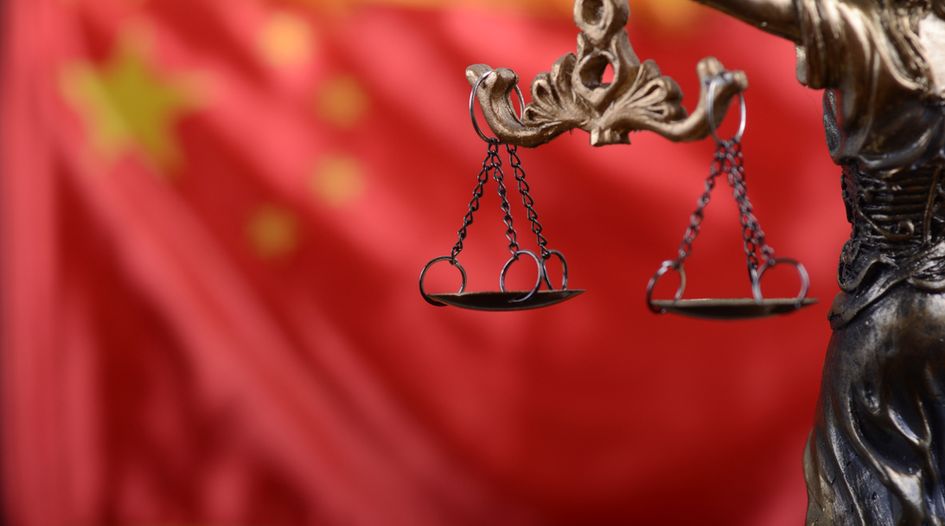 By now it is no surprise when a foreign patent owner takes to the Chinese courts to enforce its patent rights. Major corporates like Qualcomm and NPEs like Longhorn IP and IPEL have all asserted Chinese patents over the past couple of years.
But it is still rare for a foreign NPE to go after Chinese companies on their home turf. The caution displayed by licensing firms suggests that many of them still have serious misgivings about the potential for getting a fair shake against a domestic entity.
So when antenna technology developer Fractus announced it had filed Chinese patent lawsuits against Oppo and Vivo in the Shanghai Intellectual Property Court last year, people took notice. The Barcelona-based company and its licensing partner Vectis IP said at the time that they were confident in the strength of their patents, and that the suit was about maintaining a level playing field for all licensees.
I reached out to Vectis CEO Giustino de Sanctis to ask how the cases were developing so far, and he told me that I was far from the first person to ask. European companies and smaller businesses in particular have been curious as to how Fractus has been faring in its dispute with two giants of the Chinese mobile world.
It's information that the team at Vectis is happy to share with the rest of the IP market. Below is my conversation about the cases and their progress with Sandro Spina, who is licensing director at Vectis.
Why did you decide to assert Chinese patents against a Chinese company?
We made an analysis of the market and we understood that for certain companies China is the major market, and enforcement cannot wait. But we start from a general principle: why should we tolerate such large infringement activity in China, when we have Chinese patents?
Of course, we come from a situation where we are very confident in the strength of the patents. That is a requirement in any jurisdiction. Another point for us was to have a good track record of licensees in China. We had already been successful in licensing many Chinese manufacturers. It shows you're reasonable, that litigation's your last resort, and that you've already established your reputation for a specific programme.
If you have Chinese licensees that mostly sell in China, of course they want to see that you are fair and go after everybody. Especially in a crowded, low-margin market like smartphones.
With this kind of background, we said 'okay, why not China?' And then there is a second aspect, selection of a law firm.
What's significant about the choice of law firm?
I think this is an important task, in particular for a company like us, because we are not a big corporation, the kind of big potential client that guarantees that you'll be a top priority for the law firm. That makes the selection even more important.
The impression that we got was that regardless of the experience they have in Chinese litigation, it's still kind of a training process, a new experience with Chinese law firms. It's more complicated than the process you'd normally have with a very established firm in the United States or Europe. Luckily our team has quite a good experience enforcing patents across 10 to 12 jurisdictions and we were able to find a firm that could fit our model. No matter what firm you select, you really need to create reciprocal trust.
Does being a non-practising entity limit your options?
There is a growing number of Chinese NPEs becoming more and more aggressive. But when you are a foreign NPE, there is also a reluctance in certain law firms, because they're worried about losing potential Chinese clients. These are in the minority, though; the majority of firms are keen to gain more experience in this area and understand that being a non-practicing entity is not a negative.
What are your impressions of the legal environment?
It is quite different. Do not expect a judge to set a precise deadline or receive documents from the defendant and immediately serve the counterparties documents. There is a lot still going on based on discretion. They may set the date, but can easily change it.
You have to try to familiarise yourself with the system. It's more hands on. Of course you have to also trust the way your attorney approaches the case, but it is very important to work closely with the local counsel.
The system is also very fluid. It seems to be in continuous development. And our perception is that the courts are open to considering new solutions, new ways of thinking, because on their side, they are quite open.
And how are the cases going so far?
We haven't found any situation so far where we've said 'oh, it seems biased'. For infringement and validity, the judiciary has considered the cases on their merits and our experience echoes studies and reports indicating an unbiased Chinese system. The way the case is proceeding is quite positive. The judges are quite open to listening to our arguments, the way we explain the case, the way we are claiming damages. They are not coming with a pre-determined way of thinking, because for them too it's al still under development. You may have an opportunity to make your footprint.
Has the cost of litigation been in line with your expectations?
I would say there have been no surprises, we are quite okay. One thing you must be careful of is that contrary to other jurisdictions, there are quite high court fees in China and they are a good component of the overall cost. But generally we were prepared in terms of budget.
What about the speed of the proceedings?
There have been some delays. We're at quite an advanced stage compared to where we might be in other jurisdictions after nine or ten months - but behind our initial expectation. Sometimes you hear you might get a decision within nine months. I think after looking at the situation more closely, you would really need all factors in your favour to achieve that in terms of speed. Defendants' law firms do have ways to delay cases.
What about the validity side of things?
Our experience at the Patent Re-examination Board (PRB) is that the judges are very good, well-qualified and have a good understanding of the patents. The PRB process is efficient, fast, and very professional, and the hearings are very well organised. We're quite confident in the strength of our patents because the same patents were also subject to PRB invalidity cases around one and a half years ago, and we were completely successful then.
What advice would you give to a patent owner embarking on litigation in China?
Make sure your attorneys really understand the case. And they need to work closely with you to ensure you understand the Chinese legal system and its nuances and processes. In China, a lot happens during oral hearings. You can attend and have translation, but there is much less written exchange between attorneys than in other jurisdictions. So you have to really make sure you have prepared the attorney so that they can plead the case in the best possible way during  an oral hearing.