Welcome to IAM 2.0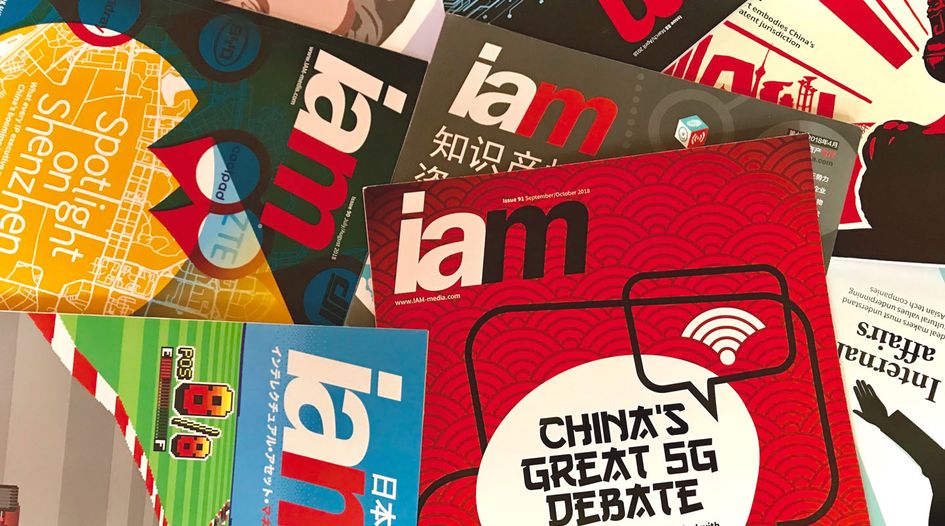 Welcome to the brand new - very different - IAM platform! We are delighted to have you with us as we embark on the next stage of our journey; one that we believe will make IAM an even more valuable resource.
To reflect the realities of today's IP business world, IAM has completely rethought and redesigned its offering. The old horizontal way of providing information has been jettisoned. Now the focus is on verticals. From today, we are enabling readers to access more news, analysis and data more quickly in a number of special micro-sites dealing with specific topics, industries and regions of the world.
That means that in addition to our Home and News pages – bringing you all of our most recently published content – you can now also use the IAM platform through a series of micro-sites covering:
17 industry areas - Aerospace; Artificial intelligence; Automotive; Banking & financial services; Chemicals; Computers & software; Energy and natural resources; Industrials; Internet; Internet of Things; Life sciences; Media & entertainment; Mobile communications; Security systems; Semiconductors; Telecommunications; and University & research institutions
17 topic areas - Copyright; Defensive aggregation; Designs; Finance; FRAND/SEPs; Law & policy; Litigation; Market developments; Non-practising entities; Patent pools; Patents; Strategy; Technology licensing; Trade secrets; Trademarks; Transactions; and Valuation
5 regions – Africa & Middle east; Asia-Pacific; Europe; Latin America & Caribbean; and North America. Each of these can then be filtered into individual country sections.
In addition, there are further micro-sites containing the latest IAM Patent 1000 and IAM Strategy 300 research, 15 years' worth of material from IAM magazine, and all our co-published content, as well as full details of our upcoming one-day IAM conferences and IPBC events.
Each of these micro-sites can be bookmarked or set-up as your personal home page.
In breaking down the ever-more complex IP market in this way, we believe that we are not only reflecting the realities of the specialisations that are now such an important part of it, but also that we are helping our readers to save highly valuable time. Targeted, detailed and always first, we are proud that IAM is now the one-stop news, information, analysis and data shop that our readers have been asking us for.
IAM subscribers get automatic access to all parts of the new IAM platform; while our registered users can see everything that is in front of the paywall.
Should you wish to become an IAM subscriber, all the details of how to do so can be found here.