Vingroup takes Qualcomm 5G licence as it seeks to put Vietnamese smartphones on the map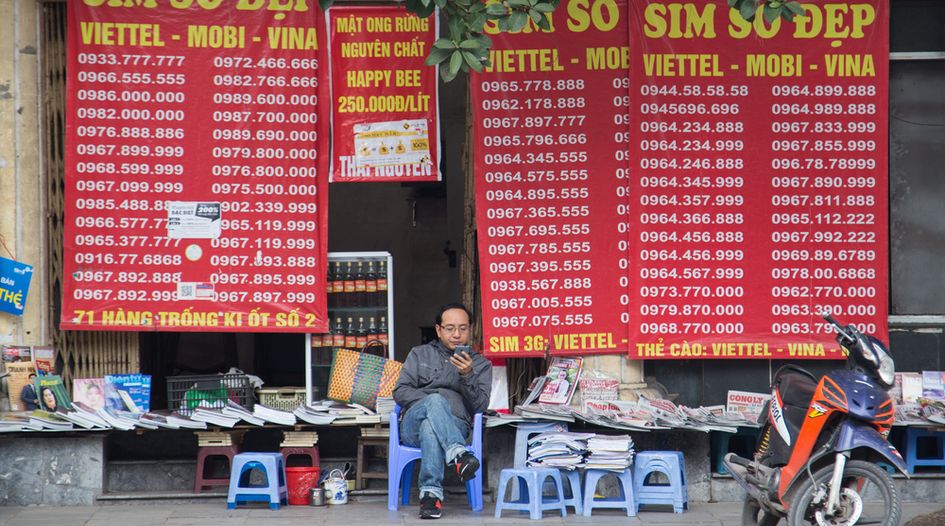 Just six months ago Vietnam's largest private company, Vingroup, announced it would enter the telecoms space with a smartphone brand dubbed VinSmart. Today, the young business debuts four new handset models in Ho Chi Minh City in the country's latest attempt to build a domestic smartphone champion.
The quick time to market is thanks to a tie up with Madrid-based electronics maker BQ, which reportedly gives the Vietnamese conglomerate a 51% interest in the Spanish firm. As part of that deal, VinSmart has licensed two BQ smartphone models to sell under its own brand in Vietnam.
This morning, just hours before the launch of its new phones, Vingroup was announced by Qualcomm as its newest licensee. The Vietnamese company is launching 4G/LTE models today, but its royalty-bearing multimode licence also provides coverage for 5G technologies developed by Qualcomm.
Qualcomm does have other licensees in Vietnam, but this is its first deal in the country that includes 5G. The San Diego-based chipmaker says it has 345 licensees globally; at IPBC Asia in Shanghai company executive Liren Chen said Qualcomm has done more than 20 5G deals so far, many of which are with Chinese terminal makers.
Vingroup's tech ambitions
Vingroup is Vietnam's largest listed firm by market cap (the second largest is Vinhomes, a real estate developer spun off of Vingroup earlier this year). In an economy dominated by state owned enterprises, it became the first private company to crack the country's top ten firms by revenue this year. The conglomerate's strengths in property and retail have vaulted founder and chairman Pham Nhat Vuong to the top of Vietnam's rich list as the nation's first billionaire.
But Pham, aged 50, has ambitious plans to build Vingroup into a tech-centric company by 2028. New subsidiary VinFast will become Vietnam's first domestic automaker when its first models hit the road next summer, with plans to produce a quarter million cars alongside a quarter million electric scooters per year within half a decade. The company also launched a $44 million fund for advanced technologies this year, which has already announced Southeast Asia's largest gene sequencing project.
VinSmart, the company's mobile division, was launched in June with around $131 million in startup capital. It is building a factory in Haiphong, Pham's home city. In November, Vingroup bought a chain of over 300 mobile phone retail stores which will help it market its products directly to Vietnamese customers.
But the technology itself VinSmart's devices was acquired through the company's deal with BQ, a small Spanish smartphone maker. BQ, founded in 2010, had smartphone and tablet revenues of around 190 million Euros last year. Two BQ handsets will apparently be sold under VinSmart's brand in Vietnam, while the companies are co-developing devices specifically designed for the local market. Vingroup says 100 Spanish engineers are working on the project, 30 of them in Vietnam.
Vietnam's domestic smartphone market
Vingroup is not the first or the only Vietnamese company attempting to build homegrown competition to the foreign brands that dominate smartphone sales in the country of 95 million people. In late 2017, local companies accounted for just 8% of shipments.
Samsung accounted for 37% of shipments in 2018's second quarter, leading next biggest competitor, China's Oppo. Xiaomi, Apple and Huawei rounded out the top five.
Several products have popped up under brands including Mobiistar, Vivas, Masstel and Bphone. Established companies like Vietnamese IT firm FPT and telecom Viettel have both introduced mobiles that flopped. Of all these efforts, only Mobiistar was still around as of June.
Vingroup's initiative has drawn plenty of attention due to the financial resources behind the company. Another relatively new entrant is TV maker Asanzo, which produced around 600,000 devices in 2018.
Of all these domestic companies, only Bkav appears on the list of Qualcomm licensees.
Patent conflict brewing
As China moves up the value chain, Vietnam is one of the markets where manufacturing is increasingly shifting. The country is already the largest smartphone manufacturing hub for Samsung, which operates eight factories and an R&D centre there.
When it comes to patent litigation, it is a largely untested market (practitioners say there have been a few big cases in the pharmaceutical industry). Licenses done by companies like Qualcomm will largely be driven by promises of technical collaboration and potential international expansion, rather than the threat of a lawsuit.
That said, I am aware of one local law firm that has been asked to prepare litigation by a client in the telecommunications sector (litigation that has not been filed). This is definitely a jurisdiction to keep an eye on.