USPTO rules on patent term adjustment set to change following CAFC decision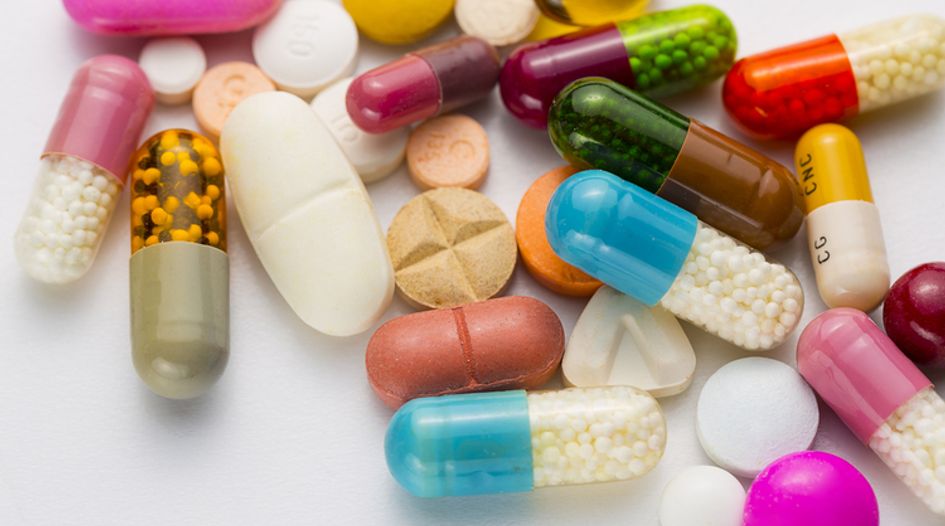 The USPTO may be forced to rethink its regulations on calculating PTA following the Court of Appeals for the Federal Circuit precedential decision in Supernus Pharmaceuticals v Iancu, write Sharon Roberg-Perez, Jake Holdreith and Jeff Hovden of Robins Kaplan LLP
Stating that the office had exceeded its statutory authority by subtracting days from Supernus' patent term adjustment (PTA) although the company had not failed to make reasonable efforts to prosecute its application, Supernus Pharmaceuticals v Iancu is good news for rights holders – especially in the life sciences sector, where small extensions in patent terms can mean substantial revenue gains.
The case regarded the interpretation of federal regulation 37 CFR § 1.704, entitled "Reduction of period of adjustment of patent term". A patent's term runs for 20 years from the filing date of the earliest, non-provisional application for the patent. The patent statutes were amended in 1999 to allow for PTA, under 35 USC § 154(b), for the purpose of discouraging delays in the application process. Delays by the agency during prosecution would allow extension of a patent's term. Delays by the applicant, however, would be subtracted from the extension.
Each day of a patent's term impacts significant potential revenue in the life sciences. For example, in 2017, the global revenue for each of the 10 best-selling drugs ranged from $17 million to $49 million per day.
That every day of exclusivity matters is evident in Actelion Pharmaceutical's recent unsuccessful attempt to obtain four additional days of PTA in addition to the 40 days that the USPTO had already awarded. The industry is likely to continue to see battles brewing around the arcane regulations that govern PTA.
The Federal Circuit had been asked to review whether the USPTO had erred when it deducted 546 days from Supernus' PTA for US Patent 8,747,897 ("Osmotic Drug Delivery System") due to a purported delay by the applicant in submitting an IDS. The background to this dispute is as follows:
The '897 patent issued from an application filed on 27th April 2006, which was the same day on which Supernus filed a PCT application.
Following a final rejection in the US case on 20th August 2010, the applicant filed a request for continued examination (RCE) on 22nd February 2011.
In parallel proceedings before the EPO, the PCT application led to a European application, which issued as a European patent on 13th October 2011.
On 21st August 2012, the EPO informed Supernus's European counsel of a notice of opposition.
On 29th November 2012, Supernus submitted the notice of opposition in a supplemental IDS in its pending US case, before a first office action on 10th September 2013.
The '897 patent issued on 10th June 2014.



In initially calculating the patent's PTA, the USPTO attributed 2,321 days of delay to itself. It then subtracted 886 days of delay that it attributed to the applicant. Supernus requested a reconsideration of the PTA calculation, arguing that 646 days of the PTA deduction was inappropriate, as it had been based on time that had elapsed between the RCE filing on 22nd February 2011 and the IDS submission. It would later narrow its focus to the time between its RCE filing and its receipt of the notice of opposition, conceding the 100 days between its receipt of the notice and the subsequent IDS filing.
The USPTO rejected the request for consideration, determining that any IDS submitted after filing a response to an election or restriction requirement is subject to PTA reduction under the regulations. And this was because any relevant information "submitted to the USPTO after an initial reply" interferes with the agency's ability to process an application.
Supernus appealed to district court, filing a motion for summary judgment that 37 CFR § 1.704(c)(8) and 37 CFR § 1.704(d)(1) are arbitrary, capricious and contrary to the PTA statute. In denying the motion, the district court concluded that—as a matter of law—the Federal Circuit's 2015 decision in Gilead Sciences v Lee, foreclosed statutory interpretation arguments regarding the regulations.
On appeal, the Federal Circuit reversed and remanded, explaining that the Gilead decision was narrower. There, it had been asked to decide whether the agency's regulations were a reasonable interpretation of the PTA statute in so far as they allowed PTA reduction based not only on applicant conduct that actually resulted in delay, but also on conduct that had the potential to result in delay. The court had not addressed the issue raised by Supernus, which is whether PTA reduction was appropriate "for periods during which there was no failure to engage in reasonable efforts to conclude prosecution".
The plain language of 35 USC §154(b) places two limitations on the reduction of PTA. First, any reduction must be "equal to the period of time during which the applicant failed to engage in reasonable efforts" to prosecute its patent. Thus, any reduction cannot exceed the period in which an applicant failed to engage. Second, PTA can be reduced only if there is a "period of time during which the applicant failed to engage in reasonable efforts". Here, there was nothing that Supernus could have done to further prosecution in the 546 days between filing its RCE on 22nd February 2011 and receiving the Notice of Opposition on 21st August 2012. There was no incentive for Supernus to speed up its prosecution. Indeed, it had not even received a first office action. There was no period within these 546 days that Supernus "failed to engage in reasonable efforts." Thus, there should have been no reduction of PTA. In this instance, the agency's application of its regulations exceeded its statutory authority.
There are a number of takeaways from all of this:
Watch for the USPTO to update its regulations related to calculating PTA.
Communicate with non-US patent counsel to ensure that any relevant material from foreign prosecutions is rapidly transmitted to US counsel, in particular in US cases in which there is a lot of PTA at play.
Be diligent in submitting material to the USPTO from foreign prosecutions, making sure that you can make the best case that your submissions did not delay prosecution of your U.S. application.
Work closely with patent counsel to review PTA calculations and be prepared to move quickly if the agency erred in its calculation. Under 37 CFR § 1.705, a request for reconsideration must be made no later than two months from the date of issuance. Should the USPTO deny the request, the exclusive remedy is a civil action against the agency's director in the District of Virginia, which must be filed within 180 days (35 USC § 154(b)(4)(A)).
Depending on the facts surrounding your prosecution, you may be able to challenge the agency's application of its regulations to reduce PTA as exceeding its statutory authority.
Defendants litigating a patent with PTA might benefit by reviewing the USPTO's calculations, too. To the extent there is an argument that an asserted patent is expired because it was erroneously awarded PTA, there may be room to bring an early motion to cost-effectively end a case.