The USPTO seeks AI expertise to change the rules of the game internally and externally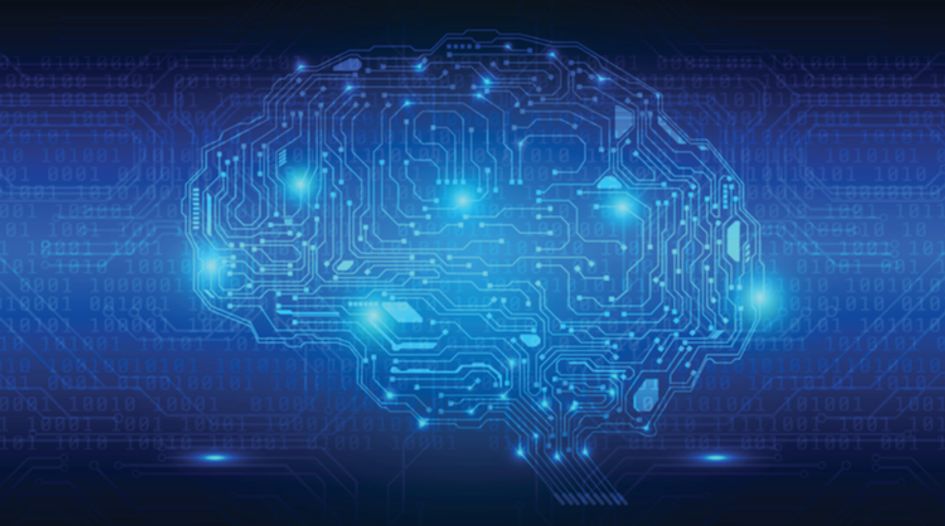 Interested parties now have just less than three weeks to apply to become the USPTO's first-ever Senior Level Artificial Intelligence Technical Expert. The post, which is being advertised on the US government's USAJobs website, comes with a salary of between $127,914 and $176,900 a year, and a wide-ranging brief:
The United States Patent and Trademark Office (USPTO) is seeking a technical expert to advance the shared understanding of how to best implement the opportunities presented by Artificial Intelligence. The role will provide technical expertise in developing solutions for real-world, large-scale problems using Artificial Intelligence at the USPTO. 
More specifically, the USPTO is an entity that produces a high volume of data each and every day. The person appointed to lead its AI operation will be responsible for developing and implementing systems that will enable that data to be used both internally and externally to improve processes, enable staff and enhance services. It is, in short, one hell of a job – and quite the opportunity.
I recently visited the USPTO's Alexandria, Virginia, HQ and sat down with Deputy Chief Information Officer Deborah Stephens and Chief Administration Officer Fred Steckler to discuss the role. I started by asking Stephens about the thinking behind the hire.
"It is certainly not lost on us that we need to be in a better position to use our data intelligently and in robotic or automated real time ways," she said. "Proper use of data gives you so much power, not only in terms of analysis but also in allowing you to use resources differently."
The new appointee will enable the agency to identify and use information in a way that has never been done before, Stephens continued: "It will help to enhance the work the brains trust – the examiners – do, but it's more than that: on the corporate side consistent access to data analytics will enable us to provide teams with the ability to more accurately determine potential USPTO filings, financial forecasts, trends in attrition rates, how economic indicators are performing and so much more."
Steckler identified the search process as one area in which AI can play a key role. "The search environment has exploded, and examiners spend a lot of their time on this, so one way we can use AI is to help them with searches," he said. But that does not mean that machines will ever be a substitute for humans: "We do not see AI replacing qualitative examination."
Stephens was keen to emphasise this point: "AI will not replace examiners. Our approach is that we strongly believe AI and machine learning enhance human mental and cognitive processes – they will not replace them. It is very important for us to get this message across."
What became very clear during our conversation is that the USPTO is seeking someone from the very top drawer. This is not a role for a person to learn on the job. "We want to take advantage of all the work that is being done on AI elsewhere. We don't want to be starting on the ground floor," Steckler said. "There are entities out there doing a lot in AI and it is clearly an important piece of the future, so we need in-house expertise to allow us to begin at the best place."
The ambition to recruit the best, though, collides with one very obvious problem. The USPTO is not offering a low salary, far from it. However, in comparison to what someone at the top of the AI field in the private sector can earn, the money on offer is – to put it bluntly – relative peanuts.
Steckler was quick to acknowledge this. "For those who are driven by salary alone we know we will never be able to compete," he said. But there was a but: "We can offer tools to enhance packages – such as recruitment and retention bonuses. We also take the work life balance very seriously. You'll work hard, of course, but you can adjust the job to have time with your family. We also offer the opportunity to work remotely."
However, that was not the most persuasive part of the sell for me. "Our central pitch is the mission: we are offering someone the opportunity to come to work at the US government's innovation agency and to make an incredible impact on us and the world we serve," Steckler continued. "We believe for a person at the right point in their career that will be compelling."
It's hard to disagree. Sure, there is more to be made in the private sector. But the chance to come into a highly visible organisation that is founded on innovation and invention, and to build a powerful AI operation that delivers fundamental change, will surely get the juices of at least a few high-fliers flowing.
What's more, given who the USPTO's client-base is, taking the role will put the post-holder in the position of pursuing a sustained job application. They may spend a few years earning not quite what they could, but at the end they will have a game-changing narrative on their CV. What's more, it's one that any number of potential follow-on employers are going to be very familiar with because as users of the patent system they will have lived through it, too. That is as close to having a licence to print money as it is possible to get.  
From the external perspective, if the AI expert does what is envisaged, the USPTO's user community can reasonably expect that the office will issue patents and trademarks of a higher standard, at a quicker pace and at a lower price. That, at least, should certainly be the aim. 
This probably also means that attorneys prosecuting applications on behalf of clients will have to do some very serious thinking about the kinds of services they provide – something that many, who are already seeing declining instructions, will find challenging and difficult. But there is no way around the future.
Beyond this, though, I see something further at play. As Stephens noted: "Proper use of data gives you so much power." That does not only apply in terms of organisation, structure and service, though. There is a political element, too.
Over recent years, both the European Patent Office and the EU IP Office have forged considerable global leadership advantages by making easily accessible, well-organised and very comprehensive data reading on patents, trademarks and designs publicly available across the world. That is a significant manifestation of European soft IP power and has no doubt helped both agencies increase their global profile and influence.
In comparison, the USPTO's current offerings are light years behind. By embracing AI and sharing the results far and wide, the US can begin to claw back in the IP world at least some of what a decade of under-resourcing, politics and adverse court decisions have given away.