Users like the EPO's services - but there is still room to improve, according to new report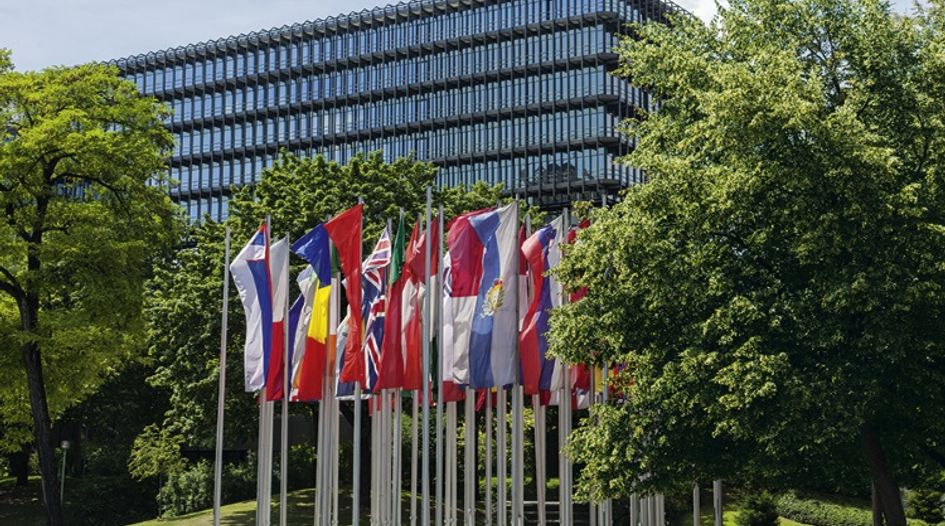 The European Patent Office (EPO) has a quality management system (QMS) which received ISO 9001 certification (an internationally recognised QMS standard) in 2014. It is the only patent office in the world to have such recognition. The recently published EPO 2018 Quality Report assesses the performance of the office on an operational level and user satisfaction basis, as well as determining whether the QMS is being properly implemented.
The findings in the report are based on feedback from various sources, including customer services, complaints, market research, EPO staff and satisfaction surveys. Over 5,000 telephone interviews and online questionnaires were overseen by an external auditor for the 2018 report. We have gone through all the data to bring you the top takeaways.
2018 was a record year for searches, examinations and oppositions products
Last year, 4,276 patent examiners, supported by 615 formalities officers, revved up production by 4%. This resulted in a 31% reduction in the backlog.
2. EPO is missing the mark when it comes to timeliness
The office's goal is to reduce examination times to an average of just 12 months by 2020. In 2018, though, examination timeliness slightly increased to 22.3 months, in part due to the focus on reducing the backlog.
The EPO is similarly behind the curve when it comes to the amount of time it takes for an opposition to be heard. These are meant to take place within a median timeframe of 15 months. Despite this, because the office was able to improve its pendency times by six months between 2016 and 2018 user satisfaction in this area almost doubled.
The office is performing well above its target of six months when it comes to search timeliness, reporting a median of 4.4 months.
3. EPO examiners have access to the world's largest prior art collection
The EPO's prior art collection consists of over 1.3 billion technical records, including 110 million patent documents, across 179 databases. It receives patent data from IP offices around the globe and integrates this into its documentation database (DOCDB). Over 50 million Asian-origin patent documents have been added to the database because of the growing importance of this prior art.
4. Majority of complaints are related to examiner products and services
The EPO accepts written and oral feedback on its services and products. It also has an online tool for users to file complaints. In 2018, 384 complaints were filed, up from 334 in 2017. This number is still significantly lower than in previous years, with 433 and 449 complaints recorded in 2015 and 2016 respectively. A majority of complaints made in 2018 related to examiner products and services, slightly more than in 2017.
5. Overall user satisfaction is on the rise
Satisfaction levels increased in search, examination and opposition services. Formalities took a slight hit.
6. Search timeliness shows a fall in user satisfaction
The overall satisfaction rate for search timeliness decreased from 81% in 2015 to 78% in 2018. This was largely driven by a 10 % decrease in the satisfied ratings for the service in the information and communications technology sector.
7. Quality audit results fall
The Directorate Quality Audit (DQA) is required to conduct an audit of the EPO's QMS as part of the ISO 9001 certification. The internal audit assesses the quality of products and processes delivered by patent examiners and formalities officers, as well as determining if the QMS is being implemented and maintained properly.
Between 1st October 2017 and 30th September 2018, the DQA performed 750 audits of applications proposed for grant. The results were considerably lower than previous years, with the number of compliant grants dropping from 84.7% in 2017 to 76.6% in 2018. This difference indicates an actual decrease in the compliance rate.
The EPO is initiating a number of actions in response to ensure that its patent grants are meeting quality standards. This includes audits taking place on applications proposed for grant during the process so that errors can be fixed before an office action is taken.  
Note: All data in this article was sourced from the EPO Quality Report 2018