Pharma patent owners in the US are under pressure like they have never been before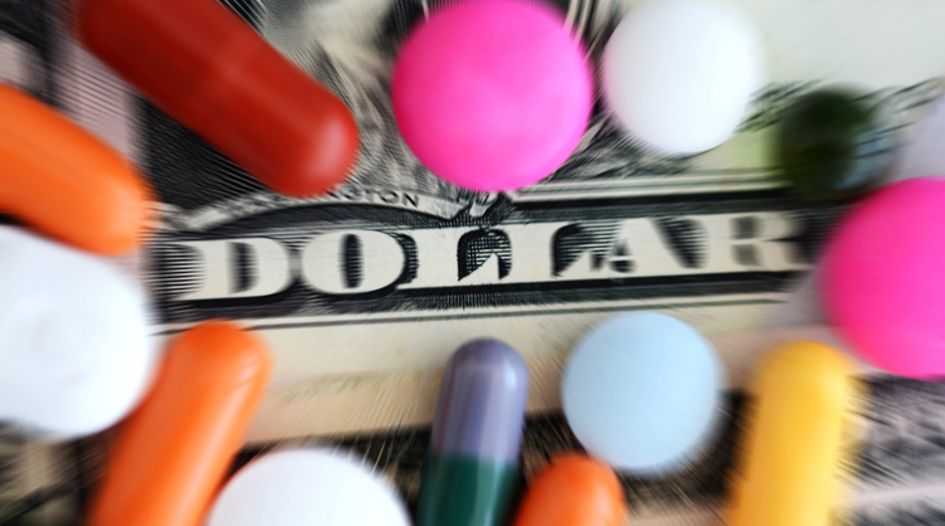 Few innovators depend more on IP protection than those in the pharmaceuticals and biotech sectors. Patents are essential in allowing life sciences companies to recoup their huge investments in R&D and regulatory approval processes. With the average cost of bringing an asset to market estimated by Deloitte to have risen from $1.18 billion in 2010 to $1.99 billion in 2017, patent protection has never been so crucial to pharma innovators.
At the same time, the patent system as it applies to pharmaceutical and life sciences inventions is coming under an unprecedented degree of criticism and scrutiny in that sector's most important market: the United States. Against a background of soaring drug prices and relatively low competition from generic/biosimilar copycats, pharma patents and patent strategies are facing a growing chorus of condemnation, not only from advocacy groups and generic companies but also from the press, legislators and the Trump administration itself. This critical barrage accuses the patent system – and alleged abuses of it – of allowing pharma companies to claim excessively long periods of exclusivity and of giving them too many advantages in disputes with producers of copycat drugs.
However, many of the reforms proposed would negatively affect pharma companies' ability to protect their innovation or enforce their IP rights. While not all of their critics are singing from the same hymn sheet, life sciences innovators should now be thinking more seriously than ever about what they need to do to counter these growing anti-patent narratives.
According to 2017 statistics from the Organisation of Economic Cooperation and Development, US patients spent an average of $1,112 on prescription medicines – 44% higher than in the next most expensive jurisdiction, Canada, and more than double paid by patients in the United Kingdom.
The burden has grown significantly in recent years, with the country's 12 best-selling drugs rising in price by an average of 68% since 2012. Only one of those has fallen in price over this period, while the cost of Amgen's Enbrel has jumped by 155%, Pfizer's Lyrica by 163% and AbbVie's Humira by 144%.
Understandably, US voters now see this as a vital issue. Polling data showed that 40% of adults in the United States regard lowering prescription drug prices as an "extremely important" priority for Congress – a higher proportion than those calling for the reduction of the budget deficit or the raising of the minimum wage. Reducing medical costs is the greatest concern for independents and Democrats, and is considered "extremely important" by 30% of Republicans.
Many argue that the IP system allows pharmaceutical companies to acquire patents for relatively trivial follow-on innovations, which ought not to qualify for protection. By applying for large numbers of secondary rights (often towards the end of an active ingredient's patent's lifecycle), it is argued, companies can build a thicket of patents, which significantly extends a drug's exclusivity or makes it easier to tie up biosimilar and generics producers in expensive and time-consuming litigation.
This is a major concern for the Association for Accessible Medicines (AAM), which represents the country's generic drug companies. "We believe in innovation and in the patent system. Innovation is critical to patients, generics and branded pharma," says deputy general counsel Rachel Sher. "But too often branded companies are seeking to patent features of the drugs that don't represent true innovation. In our view, that is done in an effort to stifle competition, with the most common tactic being to build patent thickets. This often results in years of litigation, and in practice, it is a deterrent to potential competitors."
This critique was made most cogently by the Initiative for Medicines, Access & Knowledge (I-MAK) in its August 2018 report "Overpatented, Overpriced: How Excessive Pharmaceutical Patenting is Extending Monopolies and Driving up Drug Prices". The report revealed that an average of 125 applications have been filed by the United States' top 12 best-selling drugs, with on average 71 patents being granted for each treatment and the mean length of patent exclusivity claimed for these drugs being 38 years – almost twice the 20-year exclusivity period offered by a drug's core patent. This, the authors argue, constitutes "systemic abuse" of patent laws, which were intended only to provide 20 years' exclusivity. Evergreening, they say, is "a root cause" of the country's drug pricing crisis.
With anti-pharma patent narratives on the rise, there have been several proposals to reform the US IP system in a manner that would make it more difficult to patent life sciences inventions or that would make administrative or judicial procedures less favourable to biopharma innovators. However, critics have not yet converged on any single reform agenda and, in some cases, disagree on how to remedy perceived flaws in the system.
I-MAK supports a radical set of legal reforms to address the "epidemic of overpatenting" and to increase generic competition. It advocates "raising the bar for the inventiveness standard" in order to make it harder to acquire follow-on or secondary drug patents. And it calls for continuation applications to the USPTO to be banned so that applicants cannot make repeated attempts to patent the same invention. It also claims that expanding the grounds on which patents can be challenged in *inter partes* review and setting up pre-grant challenges in which third parties can file petitions would reduce the number of bad pharma patents.
Further, I-MAK seeks to amend legislation in order to stipulate that patents be removed from the FDA's Orange Book when invalidated by administrative process. (At present, the law requires a federal or appellate court invalidation for a patent to be removed from the Orange Book.) It also suggests that the FDA be given greater authority to exclude patents from the Orange Book – and therefore from Hatch – Waxman litigation.
Even more radical is the vision of James Love, director of Knowledge Ecology International (KEI). He favours a patent system that differentiates between biopharma and other technologies and that has an expanded category of life sciences technologies for which exclusive rights cannot be granted. He also advocates for the de-linkage of R&D spending from drug prices, with increased government funding replacing revenues achieved by monopoly pricing.
"There is an excessive zeal to have a unitary system, where the norms apply to very different situations and technologies," Love comments. "It makes little sense to not recognise the differences between software, drug development and areas where there are one or two patents, and areas where you need access to many. People should be more pragmatic about the patent system, which is after all just a form of government regulation, with plenty of limitations. In the area of medicine, the fact that the patent system effectively kills people, by denying them access to a known treatment, should be acknowledged as a pretty serious flaw."
Exclusive rights are not necessary for some areas, Love claims, and liability rules (freedom to operate, subject to remuneration) are an obvious fix to many situations. "Most CRISPR patents should be openly licensed, subject to remuneration," he argues. "In medicine, full de-linkage of incentives to invest in R&D from prices is possible, because we already have third-party systems of financing the incentives, and the benefits of this reform are almost unmeasurably large, including the possibility of making access more equal globally, and rationalising the incentives so rewards are focused on innovations that improve rather than match health outcomes."  
At this stage, legislators, advocacy groups and the generic pharmaceuticals industry do not speak with one voice when it comes to reforming the patent system. Despite some of its rhetoric, the Trump administration seems unlikely to focus on patents in its attempts to bring down drug costs. And there is significant doubt as to whether any of the legislative proposals currently before Congress will be signed into law imminently, let alone the more radical changes advocated by I-MAK or KEI.
However, that is no reason for biopharma innovators to be complacent. If dissatisfaction with drug prices continues, calls for anti-patent owner reforms could gain even greater momentum and politicians may mobilise more effectively around a particular set of proposals.
Patent reform advocates are optimistic about their chances of bringing about change. "In our nearly two decades doing patent policy and education work, the environment has never been so ready," reports I-MAK co-founder Priti Krishtel. "Americans are feeling the hit of drug costs tripling in the last decade. Since they are poised to double again, both cost and access are going to affect everyday families directly. Policy makers are hearing from their constituents at the federal and state level and health budgets for public and private payers are being hit hard by the drug pricing crisis."
She continues: "Patent law is wonky at best and deliberately complicated at worst, but a growing number of stakeholders and influencers are engaging in this technocratic debate because families are being forced to make unimaginable choices. As education efforts grow and popularise this complicated area of law, we will see even more public engagement and ultimately, real lasting change."
Sher also believes that reform may now be on the cards. "The level of dialogue and concern around drug pricing in the last year or two is higher than it has ever been before," she says. "[FDA Commissioner] Scott Gottlieb has been a real champion of biosimilars and generics, which reflects the concerns this administration has about high drug prices. This is one of the biggest concerns among voters, too, and there is a real appetite for addressing these issues. This may be the moment to really start to look at the role of patents in drug pricing."
Despite his own criticisms of the patent system, Gottlieb has warned of the prospect of radical anti-patent reforms. He has argued that anti-competitive practices are helping to create a situation in which many are "shooting at the branded drug makers" and he has cautioned that there is a danger that "the shrapnel could… fray the fragile market-based rewards that support new innovation". In other words, there is a danger that a failure to address genuine problems with the way the patent system operates could lead to excessive or extreme IP reforms that will have an unduly negative impact on the rights of innovators in their most important market.
This change in the political climate has not gone unnoticed by rights holders. PhRMA, which represents the country's major branded pharmaceutical companies, has significantly upped its lobbying outlay in recent times, increasing its spend from $19.62 million in 2016 to $25.43 million in 2017, and raising its output by a further 34.87% year-on-year in the first quarter of 2018.
However, greater investment in lobbying is hardly an effective counter to the growing anti-pharma and anti-patent narratives – rather it is perceived by many to vindicate them. It is not obvious how innovators ought to react to the present challenges; perhaps a better account will need to be given of the social value of patents (including follow-on drug patents) or maybe the emphasis should be on changing behaviour in response to some of the legitimate criticisms being made against industry players. Either way, life sciences companies will need to respond thoughtfully and proactively if hostile reforms are to be avoided.
This is an adapted and shortened version of an article on the growing pressure for patent reform facing the biopharmaceutical industry in the US written by IAM's life sciences reporter Adam Houldsworth. The full piece will be published in the next issue of IAM, which will be available online to subscribers next week