Uptrend in oppositions could spell costly delays for Indian patent applicants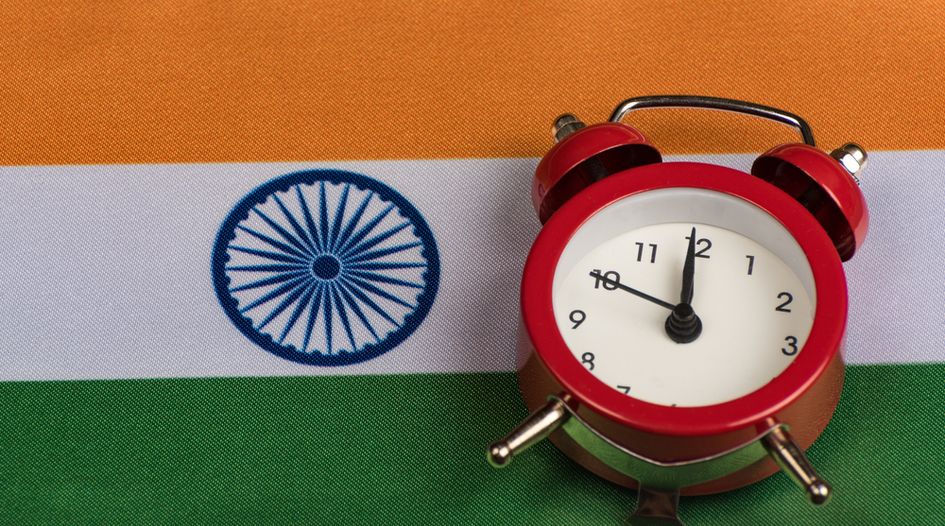 "Straw man" oppositions are attracting increased scrutiny from Indian patent applicants as well as the courts - best practices in drafting and prosecution can help mitigate the risks.
The past two years have seen a surge in oppositions filed against patent applications in India. The increase comes as the patent office publishes more filings than ever and Indian courts continue to handle high-profile global disputes. The strategic value of patent oppositions make this an important trend for IP owners to follow.
Facing a pre-grant opposition can significantly extend the time to grant, even if the objection fails. This is important because the already lengthy wait for a granted patent in India can greatly reduce the time a rightsholder has to enforce their exclusivity in the market.
"Anywhere between two to three years can be added" to the prosecution process by a pre-grant opposition, says partner Tarun Gandhi of Chadha & Chadha. That's two or three years the patent owner will not get back even if the application survives. The process may be further delayed if the opponent files multiple interlocutory petitions and adjournments.
For that reason, pre-grant oppositions have significant value as a delay tactic. Adding to the risk, any person is entitled by law to file a pre-grant opposition (post-grant oppositions, by contrast, can only be initiated by interested persons). This has led to a number of "straw man" challenges.
For example, a string of oppositions to pharmaceutical applications have been filed in the name of a private citizen with no apparent interest in the industry, described by the High Court of Bombay as a "habitual frontn man".
The chair of India's Intellectual Property Appeal Board harshly criticised the practice of Benami (Urdu for 'without name') challenges in a recent ruling, suggesting it is being abused by infringers:
We have noticed from the various cases that once the infringers become aware that it is a valid, genuine and commercially successful invention/patent and if any action is taken or likely to be taken before the Court for infringement, they make all efforts and see that the life of the genuine patentee must become miserable by raising all types of false and frivolous objections.
The life sciences and agriculture are big areas for oppositions, driven by both commercial players and public interest groups. But the practice is impacting high tech applicants as well, and it could become a bigger part of the playbook as India continues to grow as a battleground for SEP disputes and other electronics-related litigation.
According to Gandhi, some of the most common grounds for "frivolous" oppositions can be avoided by patent owners through greater diligence in the application process: "A lot of effort goes into substantive issues, and rightly so, but India's unique formal requirements are much more important than the attention they usually get."
One of the most common grounds for opposition, he says, is Section 8 – the part of the Indian Patents Act, 1970 that requires applicants to inform the patent office of overseas applications in the same family, as well as the documents pertaining to such applications, if sought by the Indian Patent Office. "These requirements need to be taken much more seriously", Gandhi says, noting that the IPO and IPAB have taken such requirements seriously in multiple instances, leading to adverse orders for violators.
Insufficiency of disclosure is another common cause for challenge. This defect, Gandhi counsels, needs to be taken care of at the drafting or prosecution stage. At the drafting stage, for example, well supported claims will go a long way to avoid frivolous objections for insufficiency of disclosure. Abundant caution during drafting stage becomes even more important as a recent change to the Manual of the Patent Office around divisionals leaves foreign applicants at risk of drawing an opposition. This was recently followed by an IPAB decision that disallowed "addition of new claims from the description, which were not present in the body of the parent claims". As a result: "draft different claims of varying scope that claim the invention, covering all the possible embodiments" Gandhi advises. "Don't leave any stone unturned." During the prosecution stage as well, Gandhi advises, amendments need to be made with utmost care ensuring proper support in the specification.
One potential ray of hope for patent applicants is that the influx of examiners and controllers to India's patent office could pave the way for faster and more efficient resolution of oppositions. "The patent office is planning to make the process more automated and streamlined," Gandhi reports.
That said, patentees should be paying attention to opposition risks, especially for rights they need on a fast-track for enforcement or other purposes.
Avoiding avoidable, frivolous patent oppositions will be the subject of an upcoming IAM webinar hosted by Chadha & Chadha and featuring Google patent specialist Pooja Luthra.