All eyes on London with globally-important FRAND appeals set for next week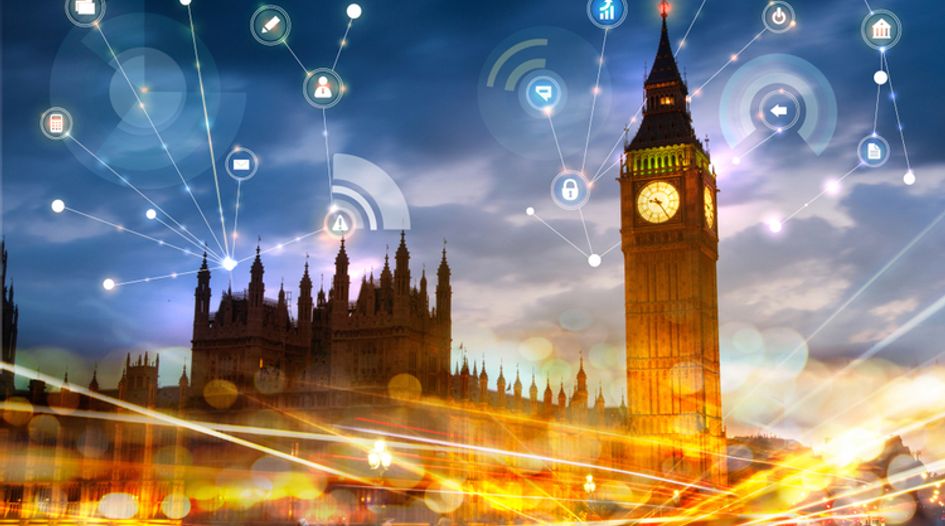 The UK's Supreme Court hears the greatly-anticipated final appeals in the Unwired Planet and Conversant cases next week. For SEP owners and licensees around the world the stakes could not be much higher. Daniel Hermele, who will be reporting from the court for IAM, sets the scene
In a four-day hearing to be held next week. Huawei and ZTE are appealing two Court of Appeal judgements - Unwired Planet and Conversant.  I will be attending the hearing and reporting day-by-day on it for IAM.
In advance of the proceedings, here are some of the key points to look out for as the cases are argued.
SEP holders have the most to lose
With Unwired Planet and Conversant, the English courts have shown themselves to be willing and able to help resolve global FRAND disputes. SEP holders bringing UK patent litigation may seek a FRAND injunction – a UK injunction which would be discharged if the infringer accepts a global licence adjudicated to be FRAND.
At stake next week are the following issues:
the territorial scope of a licence that a national court may find to be FRAND;
the appropriate forum for resolution of global patent licensing disputes;
the construction of ETSI's FRAND undertaking; and
the scope of EU competition law concerning enforcement of SEPs.
There will be ample time for the Supreme Court to dig deeply into the issues and it is understood that companies on either side of the debate have sought leave to intervene. 
National patent enforcement in the context of a global licensing dispute
The main issue in Unwired Planet was whether it is appropriate to adjudicate FRAND terms for a global portfolio of SEPs as part of a claim seeking a UK injunction. Huawei had argued that the territorial scope of the FRAND adjudication should match the remedy sought – ie the English court should only determine a licence to UK SEPs – because to do otherwise would be to disrespect the principle of comity or at least wrongly presume infringement and validity of non-UK SEPs.
However, Mr Justice Birss decided that Unwired Planet's portfolio was large enough that reasonable and willing licensors and licensees would regard country-by-country licensing as "madness". Having found two of Unwired Planet's UK SEPs to be valid and essential, the judge proceeded to set terms for a global FRAND licence taking evidence of both comparable licences and a top down analysis of the value of the portfolio, without usurping the rights of foreign courts to determine issues of infringement and validity. Huawei was not compelled to accept the global licence but would suffer the consequences of a UK injunction if it chose not to. 
The Court of Appeal agreed with the approach, holding that the ETSI FRAND undertaking is singular, of international effect and balanced to protect both implementers, whose equipment may be sold in a number of jurisdictions, and SEP holders, who are entitled to an appropriate reward.  The court reasoned that it may be "wholly impractical" and a "blueprint for hold-out" to litigate country-by-country. Not only might a global licence be FRAND, but in some circumstances only a global licence would be FRAND.
Forum non conveniens
In Conversant, Huawei and ZTE each argued that Chinese courts were the appropriate forum for the disputes and offered Conversant global FRAND determinations in China. At first instance, the late Mr Justice Carr dismissed Huawei's and ZTE's arguments holding that it is a matter of "substance and not merely form" that the dispute concerned infringement of UK patents.
On appeal, Huawei argued this had mischaracterised the forum considerations since the majority of licensable revenue is in China.  They also argued that it would be appropriate to separate the case into UK patent infringement and Chinese FRAND determination proceedings.
The Court of Appeal upheld Mr Justice Carr's decision on forum and held that the adjudication of FRAND was "an inseparable part of the dispute" about relief for infringement of valid UK patents.
Does the non-discrimination limb of ETSI FRAND require licensing below a FRAND benchmark?
At the time of the first-instance decision, Unwired Planet had recently agreed a licence with Samsung at a lower royalty rate than offered to Huawei.  Mr Justice Birss had discounted the Samsung licence as a potential comparable when setting FRAND rates for a variety of reasons, but had accepted that Samsung and Huawei were "similarly situated".  The question was whether the ND limb of ETSI FRAND required Unwired Planet to offer Huawei the Samsung royalty rate even though this was below the benchmark FRAND rate set by the judge. 
Mr Justice Birss held that ND was a general concept and part of the overall assessment of FRAND, which is a measure of the intrinsic value of the SEP portfolio.  There was no need to introduce a "hard-edged" conception of ND as a distinct factor capable of reducing a royalty rate below the benchmark FRAND rate.
The Court of Appeal agreed holding that such a construction would potentially "level down" royalties, harm technological development of standards and fail to strike the balance that is the objective of ETSI's FRAND undertaking.  Discrimination below the FRAND benchmark could still be redressed through competition laws.
However, the court was concerned that this interpretation of ND might result in FRAND asymmetry - ie, the SEP holder would be precluded from attempting to secure higher than FRAND rates, but not from offering lower rates.
Does the CJEU Huawei v ZTE decision provide SEP holders a "safe harbour"?
Huawei contended that Unwired Planet had abused its dominant position by issuing proceedings without designating the patents said to be infringed or presenting it with a licensing offer as set out in para 71 of the Huawei v ZTE decision.
The Court of Appeal disagreed holding that while para 60 of the CJEU judgement provides a positive obligation on a SEP holder to give notice to, or consult with, the alleged infringer prior to the commencement of proceedings, para 71 provides a safe harbour from a finding of abuse for a compliant SEP holder, not a mandatory set of conditions which, if not complied with, would result in an automatic finding of abuse.
What to expect next week
It seems unlikely that Huawei and ZTE will prevail on the interpretation of the CJEU decision or persuade the Supreme Court to render UK SEPs effectively unenforceable when they are offered as part of a FRAND licence for a global portfolio.
However, Huawei recently obtained a favourable decision in its dispute with Conversant from the Intermediate People's Court of Nanjing, which set FRAND royalty rates for Conversant's Chinese SEP portfolio.  Perhaps, the Supreme Court will consider the effect of conflicting FRAND adjudications on UK SEP enforcement proceedings. 
Daniel Hermele is a barrister and patent attorney with 20 years commercial experience in the high-tech sector.  Dan specialises in IP transactions, strategy and policy work with a particular expertise in FRAND licensing disputes and litigation.  Dan has served in ETSI IPR Special Committee and many other standards organisations' policy groups