Court of Appeals in London upholds Unwired Planet v Huawei to provide big boost to SEP holders globally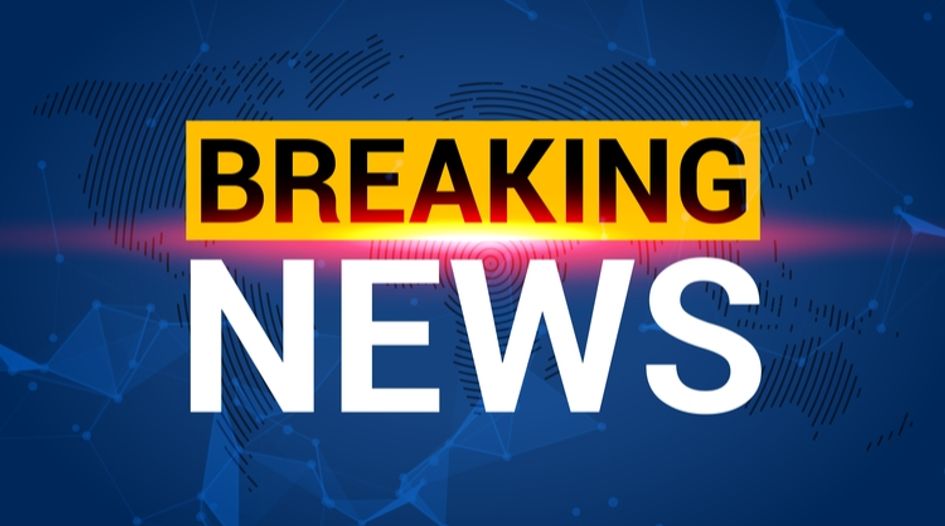 In a judgment that is likely to confirm the UK as a go-to jurisdiction for SEP owners seeking to secure global FRAND deals with recalcitrant licensees, the Court of Appeal in London has today upheld Justice Colin Birss' High Court decision in the Unwired Planet v Huawei case. In rejecting all three grounds on which Huawei made its appeal, the court has delivered a strong message about the willingness and ability of UK courts to hear such disputes - and shown how they are likely to handle them.   
The original decision was handed down in April 2017 and established that a judge sitting in the UK is able to set a global FRAND rate when licensor and licensee cannot agree one; presented a clear methodology for establishing such a rate; and confirmed the possibility of an injunction in the UK should the implementer then fail to pay the rate.
Today's ruling runs to 291 paragraphs and the three judges hearing the appeal - Lord Kitchin, Lord Justice Floyd and Lady Justice Aspin - explain in meticulous detail why they agree with Justice Birss. They review case law from a number of jurisdictions and in a long section take an in-depth look at the Court of Justice of the European Union's ruling in the Huawei v ZTE case, which they state is entirely compatible with Birss' original decision. They also make close reference to the European Commission's November 2017 Communication on the licensing of standards essential patents.
The judges refused permission for Huawei to appeal to the Supreme Court, but the company does have the right to go directly to the court to ask it to hear the case.
Given its length, the judgment will need some digesting, but on a quick skim read, here are a few highlights:
Paragraph 54 - ... Just as implementers need protection, so too do the SEP owners. They are entitled to an appropriate reward for carrying out their research and development activities and for engaging with the standardisation process, and they must be able to prevent technology users from free-riding on their innovations. It is therefore important that implementers engage constructively in any FRAND negotiation and, where necessary, agree to submit to the outcome of an appropriate FRAND determination.
Paragraph 56 - ... depending on all the relevant circumstances, a global licence between a SEP owner and an implementer may be FRAND. Indeed, on the face of it, it is very hard to see how a contrary view could be justified. Assuming such a licence is not discriminatory, it would be the product of two undertakings acting fairly and reasonably. What is more, it seems to us, at least as a matter of principle, that there may be circumstances in which it would not be fair and reasonable to expect a SEP owner to negotiate a licence or bring proceedings territory by territory and that in those circumstances only a global licence or at least a multi-territorial licence would be FRAND.
Paragraph 74 - We therefore reject the submission made to us by counsel for Huawei that the approach adopted by Birss J in these proceedings loses sight of the territorial nature of patent proceedings and does not accord with the approach taken in other jurisdictions. It is true that Huawei's position derives support from the decision of the Commission in Motorola but the views of the Commission as expressed more recently in the November 2017 EU Communication are in our view both consonant with the approach of the judge and consistent with the other decisions to which we have been taken and which we have summarised. So we must now turn to the other criticisms of the judge's approach and the practical difficulties to which it is said to give rise.
Paragraph 83 -  It may be true that the approaches of courts around the world to the assessment of royalties under a worldwide licence are not at present wholly aligned but this is not surprising given the developing nature of this jurisdiction. We also consider it relevant that, subject to the discrimination issue the subject of ground two of the appeal, no challenge is made in this appeal to the royalty rates and the basis for their assessment which the judge found to be FRAND in all the circumstances of this case. As for the two particular instances of allegedly divergent approaches, it was common ground between the parties' expert economists, Professor Neven and Dr Niels, that the FRAND scheme did not mean that a patentee could not appropriate some of the value associated with the inclusion of its technology into a standard and the value of the products using the standards, and neither side disputed this. The judge recognised that he might be differing from certain parts of the decisions in In Re Innovatio and Ericsson v D-Link but since neither side was taking the point it was not necessary for him to look into it further. The second area of divergence is said to be in relation to discrimination and this is a topic we address under ground 2 of the grounds of appeal. Suffice it to say at this stage that neither of these areas of divergence leads us to think the judge has fallen into error as a matter of principle.
Paragraph 88 - We do not accept that the judge's approach wrongly assumes validity and infringement of UP's foreign SEPs or that a licensee is required to forgo its right to challenge the validity and essentiality of those SEPs. To the contrary and as we have explained, the judge stated in terms that a FRAND licence should not prevent a licensee from challenging the validity and essentiality of licensed patents and should make provision for sales in non-patent countries. It is of course true that the licence provides for payment of royalties in respect of the use by Huawei of UP's whole portfolio of SEPs but the alternative would be to require UP to bring proceedings in each territory in which its SEPs subsist. That is not how a reasonable and willing licensor and licensee in the position of, respectively, UP and Huawei would behave; it would be a blue print for hold-out; and, as Mr Cheng accepted, the costs of such litigation for UP would be prohibitively high.  So the outcome would be that, as a result of its FRAND undertaking, UP would not be able to secure an injunction in any jurisdiction and would not be able to secure payment of royalties for those jurisdictions in which it could not afford to bring proceedings.
Paragraph 110 - ... The judge found that, having regard to the size and extent of UP's SEP portfolio and the multinational nature of Huawei's business, such a licensor and licensee would regard country by country licensing as madness. The reason is given by judge at [544]: such an approach would be needlessly inefficient because of the effort required to negotiate and agree so many licences and then to keep track of so many different royalty calculations and payments. The judge arrived at this conclusion having heard a good deal of evidence and we can see no possible justification for interfering with it.
Paragraph 111 - ... On the assumption that only a country by country approach to licensing is FRAND, a patentee in the position of UP would face not just the needless expense of negotiating and managing licences on a country by country basis but also the problem of dealing with a potential licensee which is holding-out and refusing to engage in a reasonable way with the negotiation process. The patentee must then bring proceedings country by country to secure the payment of the royalties to which it is entitled. But unlike a normal patent action, where an unsuccessful defendant faces the prospect of an injunction, the reluctant licensee would know that, on the assumption it could only be required to take licences country by country, there would be no prospect of any effective injunctive relief being granted against it provided it agreed to pay the royalties in respect of its activities in any particular country once those activities had been found to infringe. So it would have an incentive to hold out country by country until it was compelled to pay. We therefore reject the submission that UP's position would be adequately protected were it to bring proceedings in China or any other single country. Such proceedings would not secure the payment of all the royalties to which it is entitled in respect of Huawei's activities in the other countries in which it carries on business.
Paragraph 115 - ... there is no question of a willing licensor and licensee relying upon two UK SEPs as a basis for a global licence. It has formed no part of UP's case or the judge's reasoning that they would. The basis for the judge's finding that a willing licensor and a willing licensee in the position of, respectively, UP and Huawei would agree a global licence was the size and extent of UP's SEP portfolio, the global nature of Huawei's business and the inefficiencies inherent in any other approach.
Paragraph 117 - we think it is unfair to say that UP is using the threat of an injunction to leverage Huawei into taking a global licence. It is up to Huawei whether it takes a global licence or submits to the injunction in the UK and it is also important to have well in mind that the global licence settled by the judge is, subject to Huawei's other points, FRAND. There is nothing unfair or unreasonable about its terms.
Paragraph 129 - The judge was entitled to find that in all the circumstances only a global licence would be FRAND. He fell into error in one aspect of his reasoning but this had no material effect on the conclusion to which he came. Ground one must therefore be dismissed.
Paragraph 176 - ... we agree with the judge that the non-discrimination limb of the FRAND undertaking is engaged in this case.
Paragraph 197 -  We accept that differential pricing is not per se objectionable, and can in some circumstances be beneficial to consumer welfare.  Counsel for UP made good the point that there is no point in mandating equal pricing for its own sake.  In short, an effects-based approach to non-discrimination is appropriate.  Once the hold-up effect is dealt with by ensuring that the licence is available at a rate which does not exceed that which is fair and reasonable, it is difficult to see any purpose in preventing the patentee from charging less than the licence is worth if it chooses to do so.
Paragraph 198 -  In that connection we consider that a non-discrimination rule has the potential to harm the technological development of standards if it has the effect of compelling the SEP owner to accept a level of compensation for the use of its invention which does not reflect the value of the licensed technology.  It is true that it is not compelled to grant any licence, and may hold out for a return which is commensurate with the value of the portfolio, but such an approach is not always commercially possible.  The undertaking should be construed in a way which strikes a proper balance between a fair return to the SEP owner and universal access to the technology without threat of injunction.  We consider that a hard-edged approach is excessively strict, and fails to achieve that balance, whereas the general approach achieves the objective of the undertaking by making the technology accessible to all licensees at a fair price.
Paragraph 207 - ... the judge was right to hold that the licence on offer to Huawei was on non-discriminatory terms
Paragraph 229 - Overall, we are satisfied the judge was entitled to find that UP had a dominant position in the market. He took careful account of the structure of the market, the expert and factual evidence before him, the FRAND undertaking and the possibility of hold-out, and he reached an evaluative conclusion. He made no error of principle and the conclusion he reached was properly open to him. UP has not established any basis upon which it would be appropriate to interfere with that conclusion and we reject UP's challenge to it.
Paragraph 286 - It only remains to consider whether, as Huawei has also contended, the judge ought to have refused an injunction on the basis that it would be disproportionate or in some way other way inequitable. We think there is nothing in this point. The judge has found and in our view was entitled to find, that a global licence was FRAND and that UP had not engaged in any abusive behaviour. Huawei had infringed two SEPs and UP was entitled to an injunction to restrain further infringement unless Huawei took the licence he had settled.
Paragraph 289 - ... it was suggested that it would be inequitable to grant an injunction which would effectively compel Huawei to take a global licence having regard to the nature and geographical spread of its business and the ongoing litigation in Germany and China. We have already addressed the substance of this point in considering the first ground of appeal. UP has established that two of its SEPs have been infringed. The judge has settled a FRAND licence. Huawei can accept that licence and pursue the litigation on foot in other jurisdictions if it wishes to do so.
Paragraph 291 - For all of the reasons we have given, this appeal must be dismissed.